Description
What is growth hacking all about?
Why is it crucial for any business to succeed?
Well, because nothing sells itself. So, don't expect to grow your user base just because you started a blog and by refreshing your google analytics every 2 seconds… There's a bunch of things you can do to boost your growth and make your product go viral.
And that's what exactly we'll learn with Patrick Vlaskovits and Casey Armstrong on this Masterclass on Growth Hacking 2.0.
Patrick and Casey are two growth hacking experts, and for this Masterclass they'll really go even more in depth in terms of successful growth hacks they've tried before, especially related to SEO and Content creation.
On this special Masterclass, Patrick and Casey will cover:
Why how you get to your customers is as important as what you get to your customers

The innovation spectrum and Growth Hacking

Advanced content ideation, creation and promotion processes

Advanced actionable SEO for Growth Hackers, Product Managers and Digital MarketersWho are the speakers?
Patrick Vlaskovits is a New York Times bestselling author of The Lean Entrepreneur, CEO of Superpowered, and mentor at 500 Startups. He founded PaleoHacks.com, which he grew to over 2mm unique monthly visitors and a 200,000 person email list before a successful acquisition in 2014. Along with Sean Ellis and Hiten Shah, he coined the word "growth hacker".
Casey Armstrong is founder of FullStackMarketer.com, a technology-focused marketing firm specializing in customer acquisition and revenue growth for both clients and internal projects. He has driven growth at several top technology startups, including Pivotal Tracker, Mavenlink, Loggly, and Pantheon. At Mavenlink, he helped grow the company from 5,000 to 500,000 customers, while taking them from $0 MRR to six-figure MRR.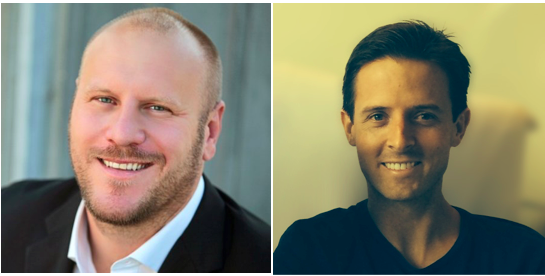 Who is this Masterclass for?
Startup founders with traction who want to get to cashflow positive or ensure their next round of funding.

Startup marketers and growth hackers looking to operationalize content marketing, SEO and full-stack marketing.

Anyone – technical or not – who wants confidence to lead marketing by learning how to build process for high leverage digital marketing knowledge.

Consultants, innovation managers and innovation directors, and businesses coaches looking to stay ahead of their competition.
WORKSHOP SCHEDULE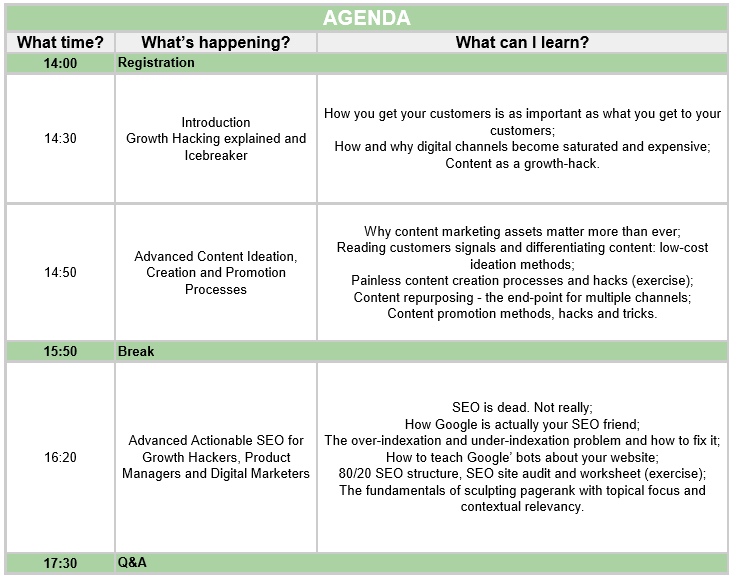 MORE INFORMATION ON PATRICK VLASKOVITS


In 2010, he helped coined the word '
growth-hacking
' to describe how innovative products overcome the 'handicap of innovation'.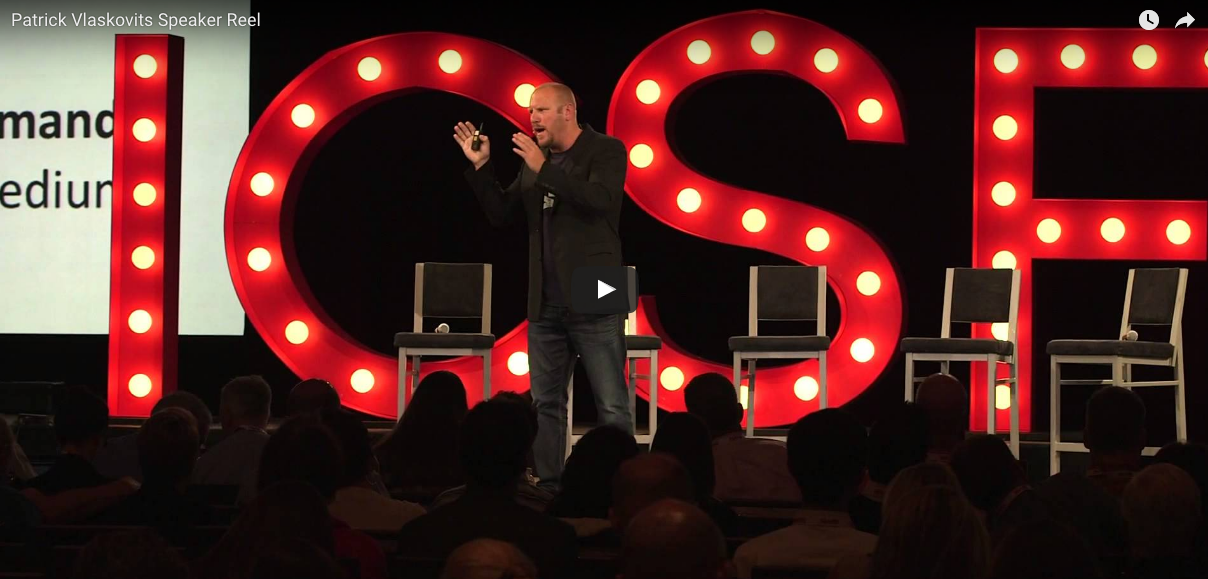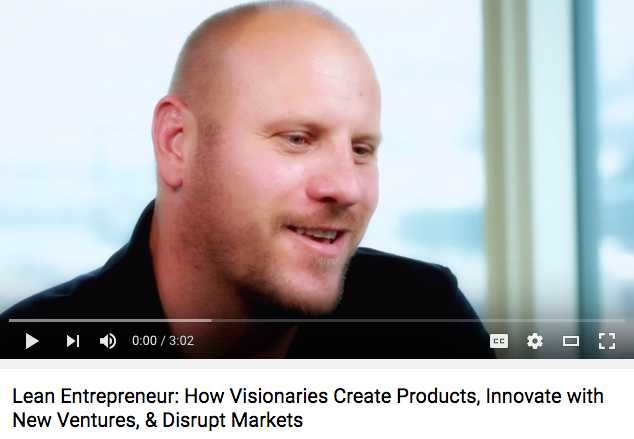 His book: "
The Entrepreneur's Guide to Customer Development
", affectionately known as the "CustDev book," serves as course text for classes at Stanford University, Boston University, DePaul University, University of Minnesota, University of Chicago, UCL and many others.