Description
Join us at the Social Impact Festival for a workshop on Crowdfunding!
We're hosting a masterclass with the best and brightest of the Perth crowdfunding community, including Associate Professor Sneddon, who teaches marketing at a postgraduate level and Heiko Plange, who's raised more than 20 million in his career as a fundraiser. This is a 'must attend' for anyone thinking about using crowdfunding to raise more for their community.
Crowdfunding has taken off in the last three years. In Western Australia alone, we've seen the Seeking Refuge campaign raise $91,481, Spacecubed raise $58,571 and WA's Food and Drink Symposium raise $45,000. Globally, our fundrasiers are now raising more than a million a month on our platform.
But what was it about these campaigns that make them so successful? How can you replicate this for your own organisation or community group? We're here to unlock the mystery of what it's all about, so that your organisation or cause can increase its impact.
The event
Our special guest speakers will take you through real-life examples of successful campaigns that have been run across Perth, other parts of WA and the world. You will be given unique insight into their inspiring campaigns and how they achieved success with the 5 steps to running a successful campaign.
Who should attend:
Anyone responsible for fundraising in an organisation, enterprise or community that is looking to reach more supporters and increase returns on fundraising.

Fundraisers- individuals or groups- who want to leverage online opportunities to have a greater impact on their campaigns.

Those who are looking to understand what social media promotion and advertising can do for their cause.


What will happen on the night?
There will be a combination of presentations and short activities from our fundraising experts.
Here's the schedule:
17:00: Doors open + Registration
17:10: Welcome and Introduction with Special Guest Speakers
17:20: Introduction to 5 Steps to a Successful Crowdfunding Campaign: Heiko Plange
17:30: Taking your donors on a journey: Shameema Kolia
17:40: Telling an inspiring story that boosts your donations: Tony Hagan
17:50: How to reach the biggest audience possible with diffusion theory: Doctor Joanne Sneddon
18:00: How to raise 5k in 5 days: Lenny Jacoby
18:10: Break
18:25: QandA panel
19:10: Wrap up and final remarks
19:30: Event close
We at Chuffed.org - that's the crowdfunding platform that Wayside ran their successful campaign on and host of the event- are a social enterprise. We want the sector to be better at online fundraising so we keep our event costs as low as possible.
About Chuffed.org
Chuffed.org is one of the leading (free!) global crowdfunding platforms for not-for-profits and social enterprises. Chuffed is funded by the Telstra Foundation and Blackbird Capital. Our fundraising alumni include organisations such as:
About the speakers:
Heiko Plange- FFIA, CFRE - Senior Philanthropy Adviser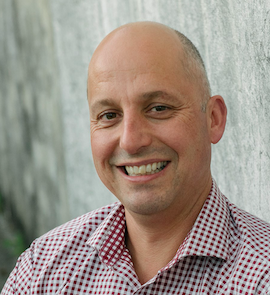 Heiko has extensive experience in managing fundraising and corporate partnership programs. He has worked with organisations spanning health, education, and community services and is currently the Senior Philanthropy Advisor at the Harry Perkins Institute of Medical Research. Heiko is a Fellow of the Fundraising Institute of Australia.As a Chuffed.org star campaigner and our first local ambassador on the ground, Heiko is happy to share his professional experience as well as learnings from the North Perth Free-climbing Dome campaign that raised an amazing $43,000 in 30 days. Heiko will also be sharing his own experience plus learnings from over 5000 social cause projects on Chuffed.org
Shameema Kolia- Community Relations Manager at MAA International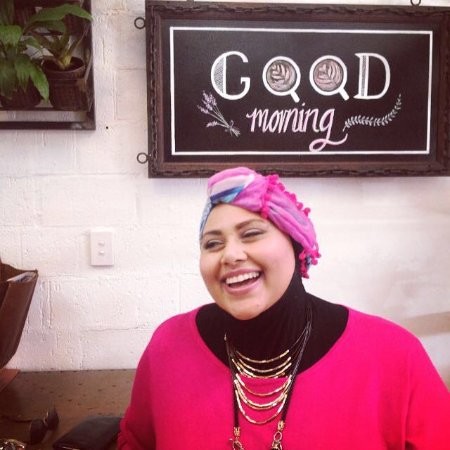 Shameema Kolia is a successful young entrepreneur and leader who has experience in running her own business as well as holding leadership positions in community Organisations. She co-founded Muslim Youth Western Australia in 2005, using her volunteer experience to turn her passion into a reality and has been instrumental in establishing myWA. Shameema has presented keynote presentations at both professional and educational conferences. She was selected to participate in the Australian Futures Direction Forum and deemed "Someone that would shape Australia's future in the coming years". She has experience as a board member of government and not for profit organisations. She raised over $50,000 on Chuffed.org for her campaign 'Small Change, Big Impact for Syria'.
Dr Joanne Sneddon - Senior Lecturer- Marketing (UWA Business School)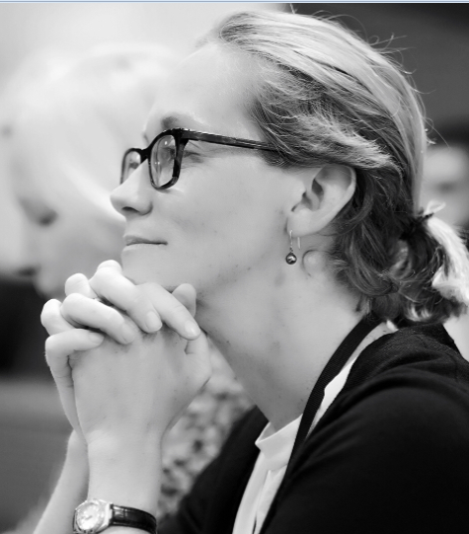 Joanne heads up the marketing component of the MBA program at UWA, she's been researching crowdfunding for the past decade and will share the first round of the "cheat sheet" for successful campaigns that she's developing as part of a research project.
Tony Hagan- Perth Community Leader for Chuffed.org and Board Chair Befriend inc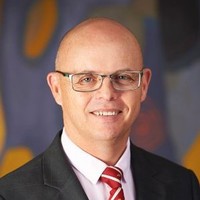 Tony is a successful social impact and philanthropy consultant, working with some of the major contributors to community development in Perth, including the Perth Social Impact Festival. Tony specialises in storytelling and will bring this approach to his facilitation of the event.
Lenny Jacoby- Basics for Blokes and Essentials Collective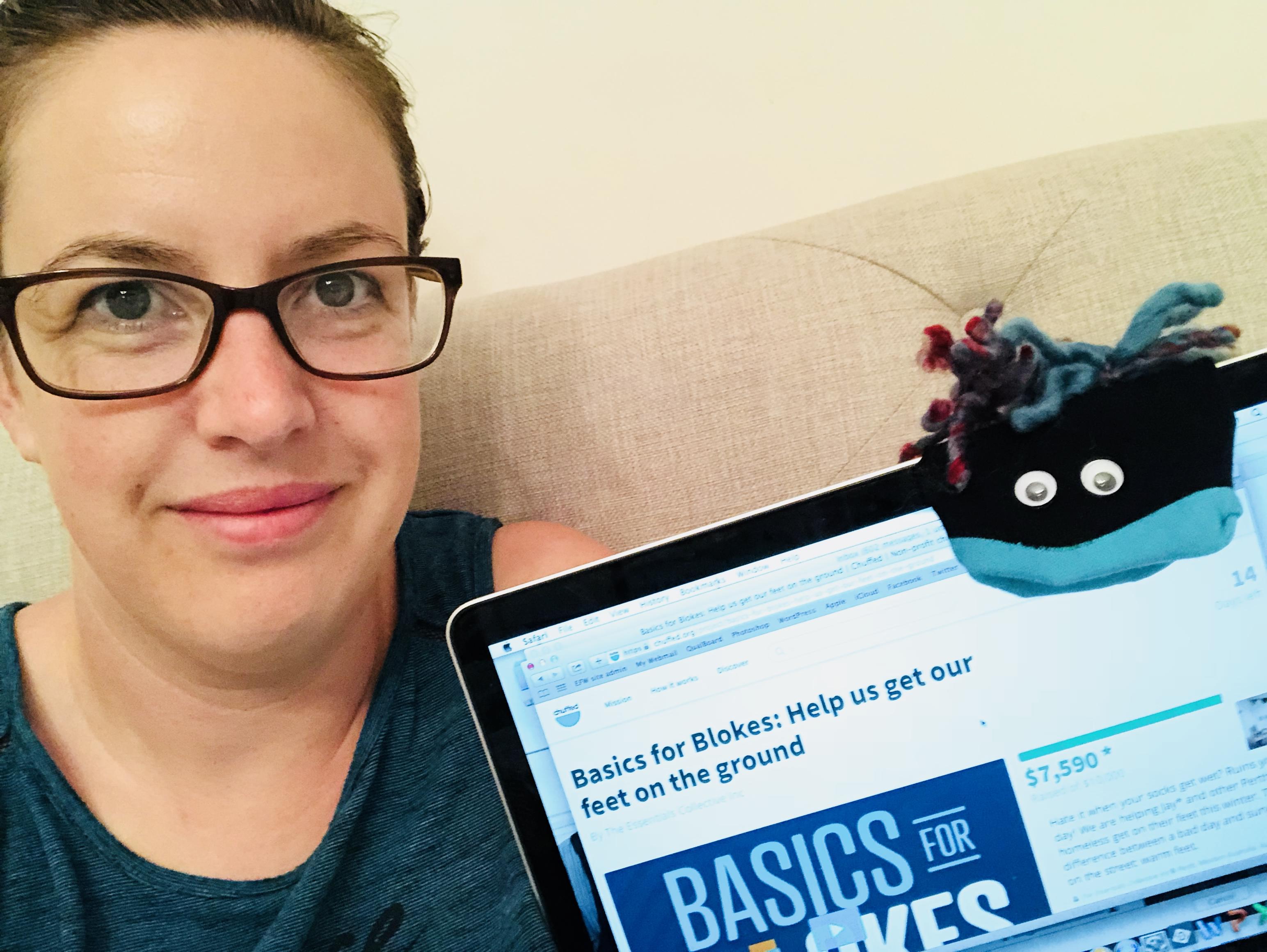 Lenny is a member of the Essentials Collective who recently launched the Basics for Blokes campaign on our platform. Basics for Blokes aims to sell amazing socks designed by artists in order to fund the supply of essentials to the 9,500 homeless people in Perth each night. Lenny started out with a goal of raising $5,000 to pilot the program. She hit this goal in less than a week!
Can't make it?
Join our community for immediate support and updates on future events.
What previous attendees say
"Thanks very much for an enjoyable and useful workshop, it definitely broadened my understanding of what is possible and confidence to run a campaign. Thanks too for the information and again for your support, it is greatly appreciated." - Trish Appleton-Fox, Centre Manager, The Rainbow Centre for Children