Sales Have Ended
Ticket sales have ended
Bummer, you missed out on tickets this time! But don't worry, we'll be back. Follow us and you'll never miss an update. We hope to see you soon!
We're raising money for WOMEN X POWER during a Masterclass that will FIRE YOU UP.
About this event
Learn how to break through - without burning out.
The creation of new businesses is a powerful way to change the world.
But too many people with the potential to build something AMAZING burnout before they REALLY get started.
Which is why we're bringing people together to re-connect with what matters so we can light our way through the chaos and uncertainty.
Hosted and curated by Liana Fricker, Inspirer-in-Chief and 'Champion for Companies of One,' you'll learn:
❤️‍🔥 The REAL REASON 80% of small businesses in the UK are overlooked by the status quo.
❤️‍🔥 The 5 lies that stop people from reaching their potential.
❤️‍🔥 How to push forward, despite uncertainty, so you can create unlimited opportunities.
And to pay the energy we create forward - 100% of profit will go to support WOMEN x POWER.
This masterclass is for you if:
✅ You value intimate experiences that inspire you to think different.
✅ You are a Founder or 'Company of One.'
✅ You are passionate about putting the power of entrepreneurship into diverse hands.
Meet the Trailblazers ❤️‍🔥
We've invited four trailblazing Founders - with non-traditional career histories - to offer up their journey's as part of our lesson.
Their stories will inspire YOU to think different about entrepreneurship and success - join us and speak truth to power.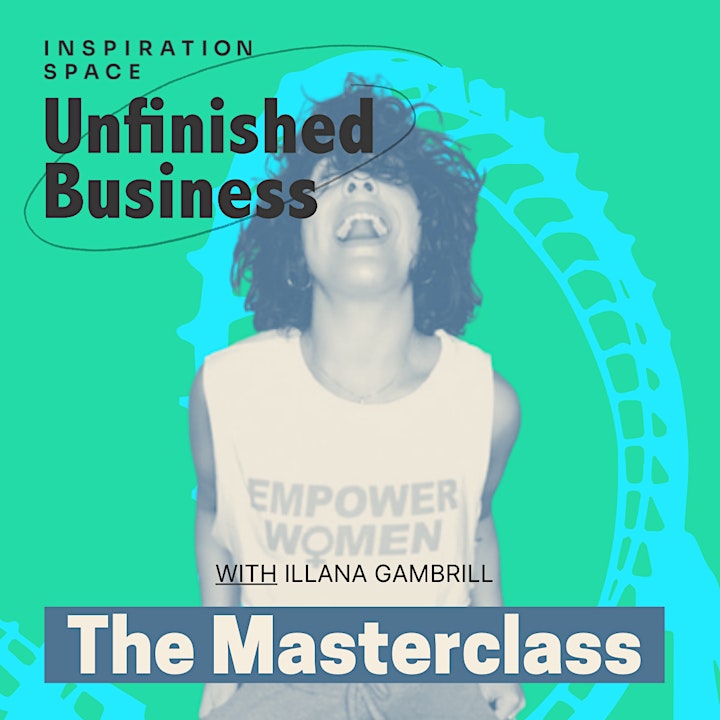 Illana became an entrepreneur because she lost interest in her job as a professional dancer.
After many years dealing with the pressure, she decided to take a risk and start her own business.
Illana had no experience in business, but six years later DanceBox Studios inspires hundreds of people each week to find their passion and be themselves.
Now, Illana knows that if there's one thing she won't doubt, it's her power to change her world for the better.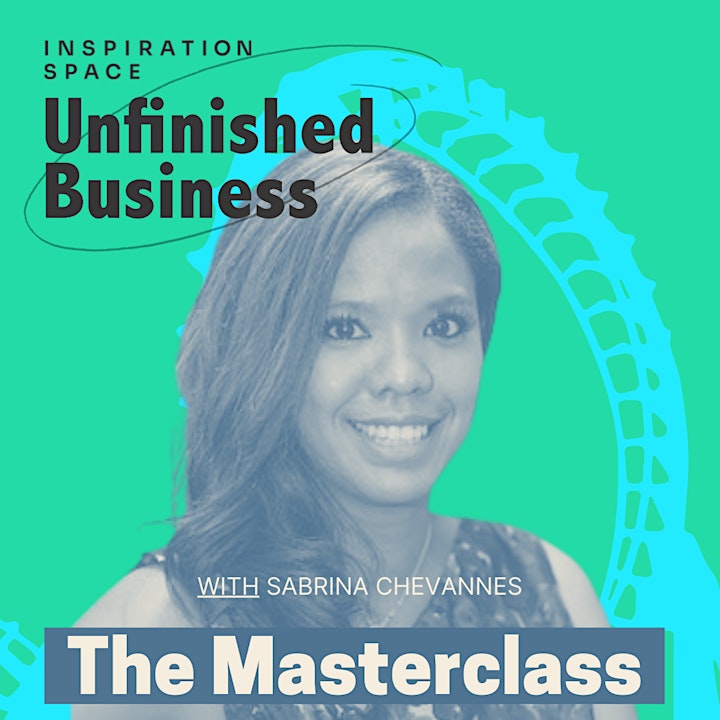 Sabrina is a multi-hyphenate with a portfolio career that's beyond inspiring. And one of the hats she wears is as Founder and CEO of Complex Creative.
Known as the No Bullsh*t Agency, they work household names like FitBit, UNICEF, Pirelli and the Ministry of Defence.
And if there's one thing Sabrina's knows to be true is that the road you walk is up to you.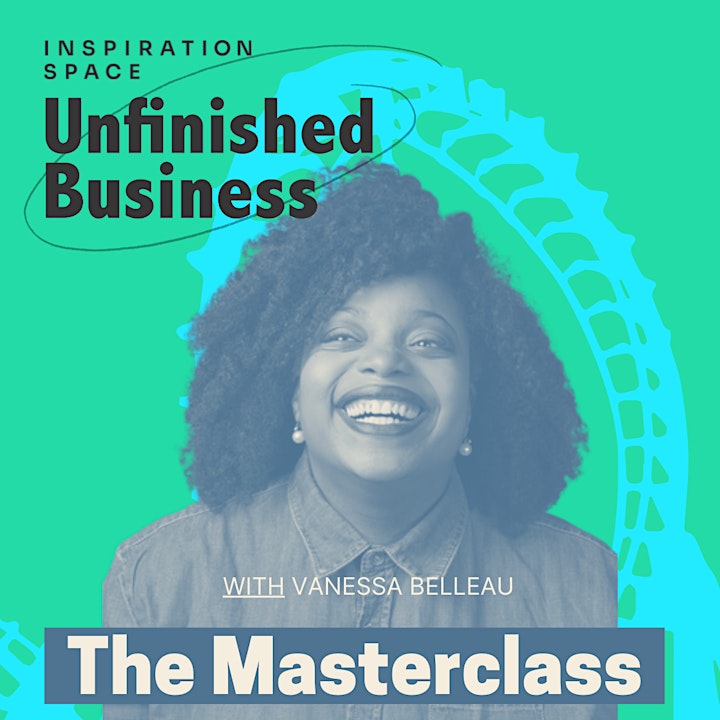 Vanessa is more than a 'breath of fresh air' - she's a catalyst for change.
Originally from Paris, Vanessa opened the door to entrepreneurship after a successful career working with brands like Disney and WGSN.
Now, as the Founder of High Fifteen, creates cultures that celebrate diversity, inclusivity and belonging for companies like LVMH and Gymshark.
Vanessa knows that progress doesn't come from perfection and the first step is to get out of your comfort zone.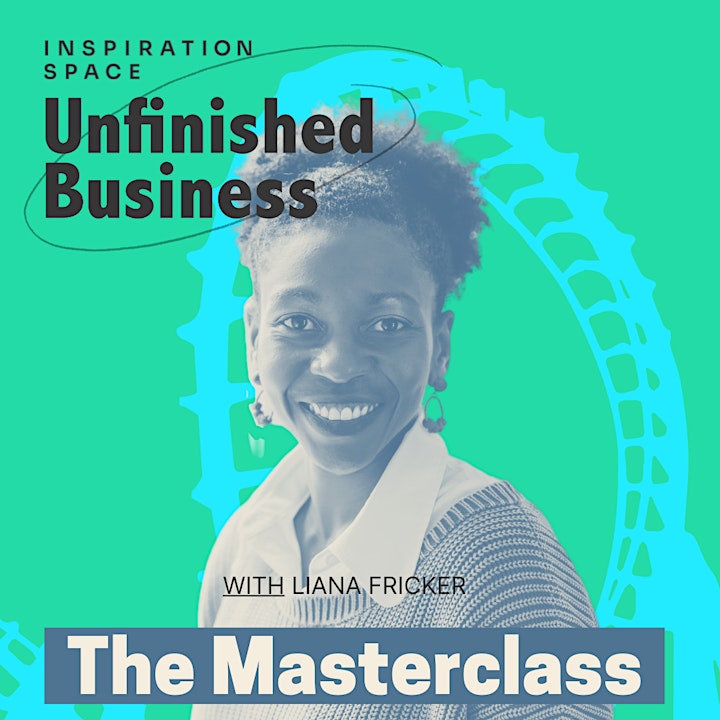 Liana is a gifted Entrepreneur, Strategist, and Motivational Speaker.
She founded Inspiration Space in 2018 because she believed it was time to breathe new life into old ways of networking.
Four years later, Inspiration Space is the UK's only startup studio and small business accelerator for founders and "companies of one."
So if there's one thing Liana knows to be true: unlimited power comes from change.
Supporting Women x Power
At Inspiration Space we believe in paying it forward - especially if it helps to level women up.
And as the cost of living crisis continues to escalate, women, once again, are the "shock absorbers."
Which is why 100% of profits will be evenly split between:
YourSanctuary: a safe house for women and children experiencing domestic abuse in Surrey.
Fuel Bank Foundation: a national organisation that provides emergency credits to prepayment meters for families in crisis.
Just imagine for a minute a fellow founder who can't move forward because of violence at home or because there's not enough power to heat, eat AND work.
Because this is the reality for many - it's just their stories are harder to find and see.
Go further faster with the Secret to Unlimited Power
Apply what you learn during our 90-minute workshop - UNLIMITED POWER - on July 19th.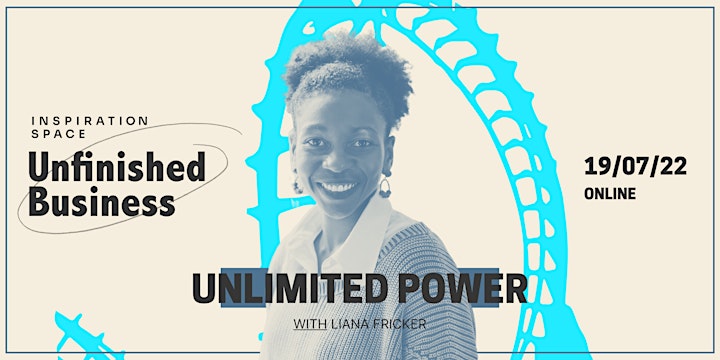 This is for you if you've tried all the other solutions to move forward and are still stuck where you are.
Lead by the Inspirer-in-Chief, Liana Fricker, you'll come away with a solid list of actions you can take RIGHT NOW so you can go further - faster.
Today, the digital world offers an ever-growing number of new and fantastic possibilities to drive growth, build recognition and create exceptional, exciting customer experiences.
The question is, how do you make the most of what's out there? The answer: Unlimited Power.
You'll learn:
Why you struggle to describe what it is you do with clarity, conviction and purpose.
How that stops you from moving forward and what you can do NOW to get out of your own way.
The problem-solving process world-famous entrepreneurs use to harness uncertainty and calculate risk.
We promise you'll leave feeling elevated, energised, intellectually stimulated and ready to take on the world.
PLUS! 100% of profit goes to our charities of choice: YourSanctuary and the Fuel Bank Foundation.
How to book
Want to join us? Ace! Simply choose your own adventure.
(1) The Full Experience (£51)
Includes:
Ticket to Breakthrough Masterclass on 6th July (Online)
Ticket to Unlimited Power on 19th July (Online)
VIP POWER PACK
(2) Unlimited Power (£23)
Includes:
Ticket to Unlimited Power on 19th July (Online)
VIP POWER PACK
(3) Breakthrough Masterclass (Donation)
Includes:
Ticket to Breakthrough Masterclass on 6th July (Online)
VIP POWER PACK
BONUS! RECEIVE A VIP POWER PACK.
No matter what package you choose - you'll get a virtual goody bag that will is sure to keep your creative tank full.
Worth over £300 you'll have access to one of the best networking communities out there, on-demand business training and a few energy boosters to boot!
Inspiration Space: Help to grow beyond what you think is possible
Inspiration Space is a hotbed of creativity and progressive ideas. An important outlet for entrepreneurs whose voices and stories might otherwise not be heard, we believe that entrepreneurship is a craft that anyone can learn.
The UK's only startup studio and small business accelerator, Inspiration Space is on a mission to re-imagine what it means to be an entrepreneur. Because the truth is - there's no one-size-fits-all approach.
Founded in 2018, Inspiration Space is a melting pot where you'll find expert mentorship, insider knowledge, genuine relationships, and challenging conversations that teaches you how to navigate risk and trust your gut.