You're embarking on one of the biggest challenges of your life, building a business. Gain helpful tips into how to develop your strategy.
About this event
Event Schedule
-----------------
6:30 Doors Open
6:50 Welcome & Introduction
7:00 Presentation and Q&A
8:00 Social, Food & Drink
------------------
About this event
As part of Tide's mission to support small businesses, and champion female entrepreneurship, we are hosting a series of masterclasses to allow aspiring entrepreneurs and people running their own businesses to learn from experts in a range of key business areas.
The second masterclass in this series will help you to create a plan for your business....
Have you ever wondered if a business plan is necessary? If you need to write it down and formalise it? Or if you can keep it in your head? Or is it something you only need to do when you're looking for investment?
Tara Reeves, Partner at OMERS Ventures, and experienced Venture Capitalist and entrepreneur, will share her tips and tricks for creating an effective business plan. Including the extent to which you should be planning at different stages of a business's growth, at which point you should think about gaining outside investment, what you can and can't plan for, and the impact of over or under planning!
Expect to come away with practical advice you can action the very next day.
Tara Reeves
In her role as Partner at OMERS Ventures, Tara is responsible for researching and executing on investment opportunities and supporting portfolio companies post-investment.
Prior to joining OMERS Ventures, Tara was a partner at Localglobe, one of Europe's top-tier seed funds, where she led a number of investments across sectors, with a spike in fintech/insuretech, mobility and hardware. Before Localglobe, Tara was an early employee of Wonga.com and co-founded Turo.com, the peer-to-peer car sharing service, which has raised over $450M of VC funding and currently operates in Canada, the US and the U.K.
Tara has an MBA from the Harvard Business School and an undergraduate degree from Oxford University.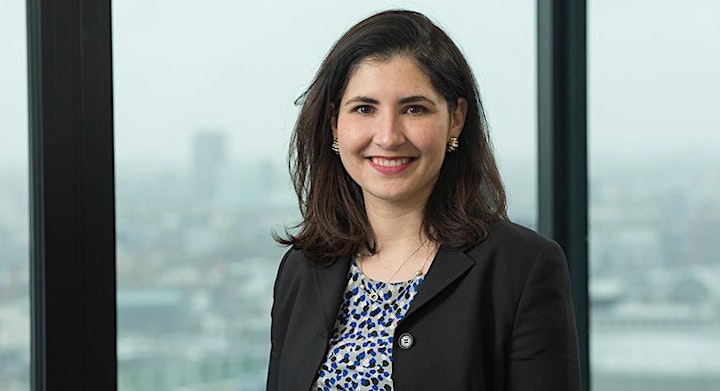 Organiser of Masterclass: How to create an effective business plan. And stick to it.
Tide is a digital banking platform developed exclusively for small businesses. A current account that's quick and easy to sign-up to, plus a range of business admin tools, including invoicing, accounting and expense management, mean Tide saves small business owners time (and money).