Masterclass: How to get your indie podcast to 10,000 downloads on a budget
Event Information
Refund Policy
Contact the organiser to request a refund.
Eventbrite's fee is nonrefundable.
About this Event
Podcasting has taken off in a big way over the past few years, and even more so over lockdown. There are now over a million podcasts out there. You know what? I LOVE IT. Bring me more stories!
There are over a billion books, songs, films, you name it out there. Podcasting is accessible, fun and creates strong, intimate relationships. If you've just started out on your podcasting journey, you've got a friend in me.
IMPORTANT NOTE: You need to have published at least one episode of your podcast before you attend this masterclass. This is not a technical workshop on how to start a podcast.
So who am I? Suchandrika Chakrabarti, a freelance journalist who's been in the news industry since 2006, and making podcasts since 2017. My second podcast was nominated for a Lovie Award for Best Host in 2019. I regularly co-present BBC Radio 4's Podcast Radio Hour.
My first podcast, Black Mirror Cracked, was made during my time on staff at the Daily Mirror, and hit 20,000 downloads in its first week.
More info here: https://digitalcontentnext.org/blog/2018/04/27/how-mojo-thinking-scored-trinity-mirror-a-top-shelf-podcast/
This video reveals my strategic thinking for Black Mirror Cracked: https://www.youtube.com/watch?v=3Nmfc8QCJYI&feature=emb_logo
I launched my second podcast, Freelance Pod, in November 2018, in very different circumstances. Not part of a media organisation, no tech help, not a huge number of social media followers. Yet, a year and a half later, the little podcast that I make by myself, often in my wardrobe, has passed 10,000 downloads.
I'll take you through all the strategies I've used to achieve that number in the first hour, then we'll have half an hour for a live Q&A.
You can listen to Freelance Pod here: https://podfollow.com/freelance-pod/view
Here are a few more pieces about me and podcasting to get you in the mood:
https://www.writermag.com/improve-your-writing/scriptwriting/tools-for-podcast-episode/
https://www.journalism.co.uk/news-commentary/how-to-host-a-live-podcast-recording-to-grow-your-audience/s6/a743917/
https://muckrack.com/blog/2019/04/03/why-journalists-should-start-podcasts
If you sign up to my newsletter (it's free) at suchandrika.substack.com, you'll be sent discount codes for my masterclasses.
Look forward to seeing you there!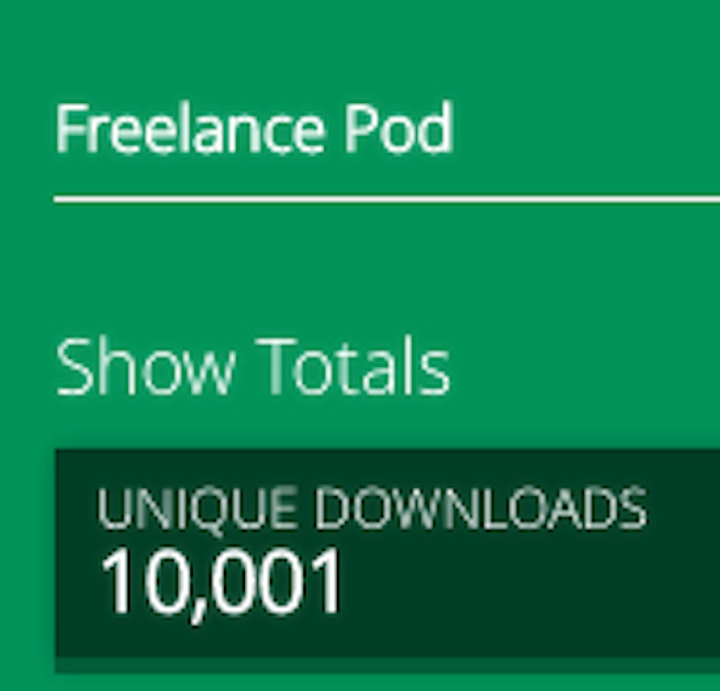 Date and Time
Location
Refund Policy
Contact the organiser to request a refund.
Eventbrite's fee is nonrefundable.