Description
Found & Flourish presents a Personal Branding DNA Masterclass with one of the UK's leading female brand experts, Sallee Poinsette-Nash.
There is an advantage in authenticity, power in positioning and success in being able to sell yourself and your potential.
By embracing authenticity and by being yourself, not only will you feel more confident and energised, you'll give yourself a powerful advantage. When you're clear about who you really are and why you do what you do (and you have the courage to embrace that) you can deliver more value to those around you, live a more fulfilling life and have a much more successful career.
Have you ever felt held back by your confidence? Do you have lots to offer but you're not sure how to put it into words? Perhaps you've written a plan but that's as far as you've got?
Take the first steps towards crafting your personal brand strategy and position yourself to be seen and heard. This workshop will give you time to explore whether you're selling or underselling yourself and guide you towards a more comfortable relationship with pitching yourself - both online and in person. You will leave the workshop with more confidence as you learn to use the power of potential to your advantage.
Workshop goals
By the end of this workshop, you will learn how to tell your story, know how to start positioning your own personal brand and will have the tools you need to confidently sell yourself. You will have a better relationship with 'sales' and an understanding of why it's important.
Is this workshop for me?
This workshop is for ambitious female founders who want to establish a personal brand and learn how to confidently sell themselves. It's for women who might not have the budget to spend on coaching or consultancy but want access to the hive mind of one of the UK's top branding experts. This workshop is for you if you'd like to gain confidence in promoting you and your brand or services, learn how to establish your niche and unique position in the market and most importantly how to tell your story.
What to expect on the day:
Arrival & refreshments: 10:30

DNA workshop: 10:40-12:40

Workshop wrap up and informal networking: 12:40-13:00
BONUS - we have personal branding photographer Elaine Potter offering a free headshot session for everyone who attends this event!
Because running a business is tough business. We're right here with you.
Found & Flourish
x
Please note: We have a number of pay-as-you-can tickets for people on low incomes, to find out more please get in touch via Hello@foundflourish.co.uk.


About your trainer
Sallee

Poinsette

-Nash
Sallee is a human brand builder and the Founder of Brandable & Co – which exists to bring people to the forefront and put humanness firmly at the heart of careers, companies and corporate organisations. Sallee has spent 20+ years navigating the world of high-level business and brand building, holding CEO / COO positions, heading up international projects and delivering brand strategy and advisory board roles to a high-profile client list. Sallee's work takes her all over the world so downtime is usually spent closer to home with an abundance of dogs, nature and books.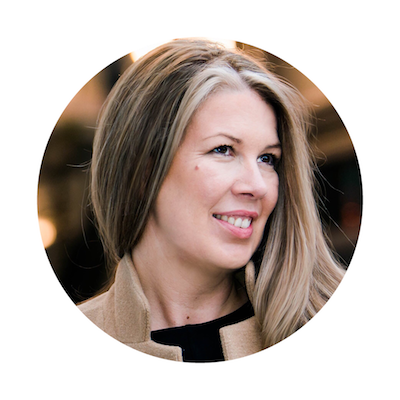 About your Host
Lara Sheldrake
Lara is the CEO and Co-Founder of Found & Flourish, a female led organisation empowering women in business through community, services and events. With a background in advertising and social media strategy, Lara has over ten years experience working with early stage startups to household brands.
Lara hopes by putting on events such as this one she can support other women in business to launch, grow and scale impactful businesses.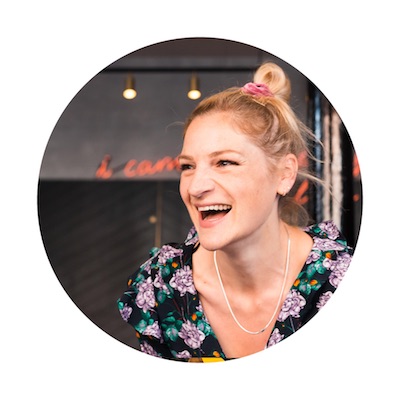 FAQs
Is your event for women only?
We welcome anyone who identifies as a woman or a non-binary woman. We're on a mission to close the opportunity gap for female founders, so if Found & Flourish is a fit for how you identify then we'd love to have you join us.
What's the refund policy?
You can receive a full refund up to 7 days before the event.