Masterclass: How to use social media for your business

Thursday, 11 July 2019 from 18:00 to 21:00 (BST)
Event Details
Social Media
***You must be an entrepreneur, business owner, freelancer, consultant or self employed to attend this event***
"If your business is not on the Internet, then your business will be out of business"
- Bill Gates
However, is it enough for your business just to BE on the Internet? Social media is an excellent tool to help you grow your business to the skies. However, just opening a Twitter or LinkedIn page is not enough. You need knowledge and literacy to be able to make social media platforms serve your business.
OUR SPEAKERS
Giulia Iannucci: "Social media in the context of inbound marketing: how to attract, engage and covert leads"
Giulia is a brand strategist and digital marketing consultant with 16 years of experience gained across the EU, Australia, Asia and the UK. Founder of KnowThyBrand, Giulia helps her clients position their brand as the cornerstone of their company, and guides them in creating professional and compelling digital marketing campaigns.
By attending this event you will learn:
To understand the importance of a strategic approach to social media in order to reach out, engage with and convert the right target audiences.

Uncover the principles of social media, identifying the components and tactics that are critical to your business.

Learn about native advertising and why it matters.
Tosin Oguzie: "How to build a profitable sales funnel with social media"
Tosin is the founder and CEO at Founder Sparks and Founders HQ, a business and digital marketing agency and education platform for entrepreneurs. Founder Sparks and Founders HQ offer a set of services, workshops and courses that giving customers and building their businesses, all of which are designed for the entrepreneur who is in the first 2- 5 years of their business.
By attending this event you will learn:
Why clarity for your target audience is important for social media 

How social media fits into your sales funnel 

Steps to creating a solid funnel strategy
---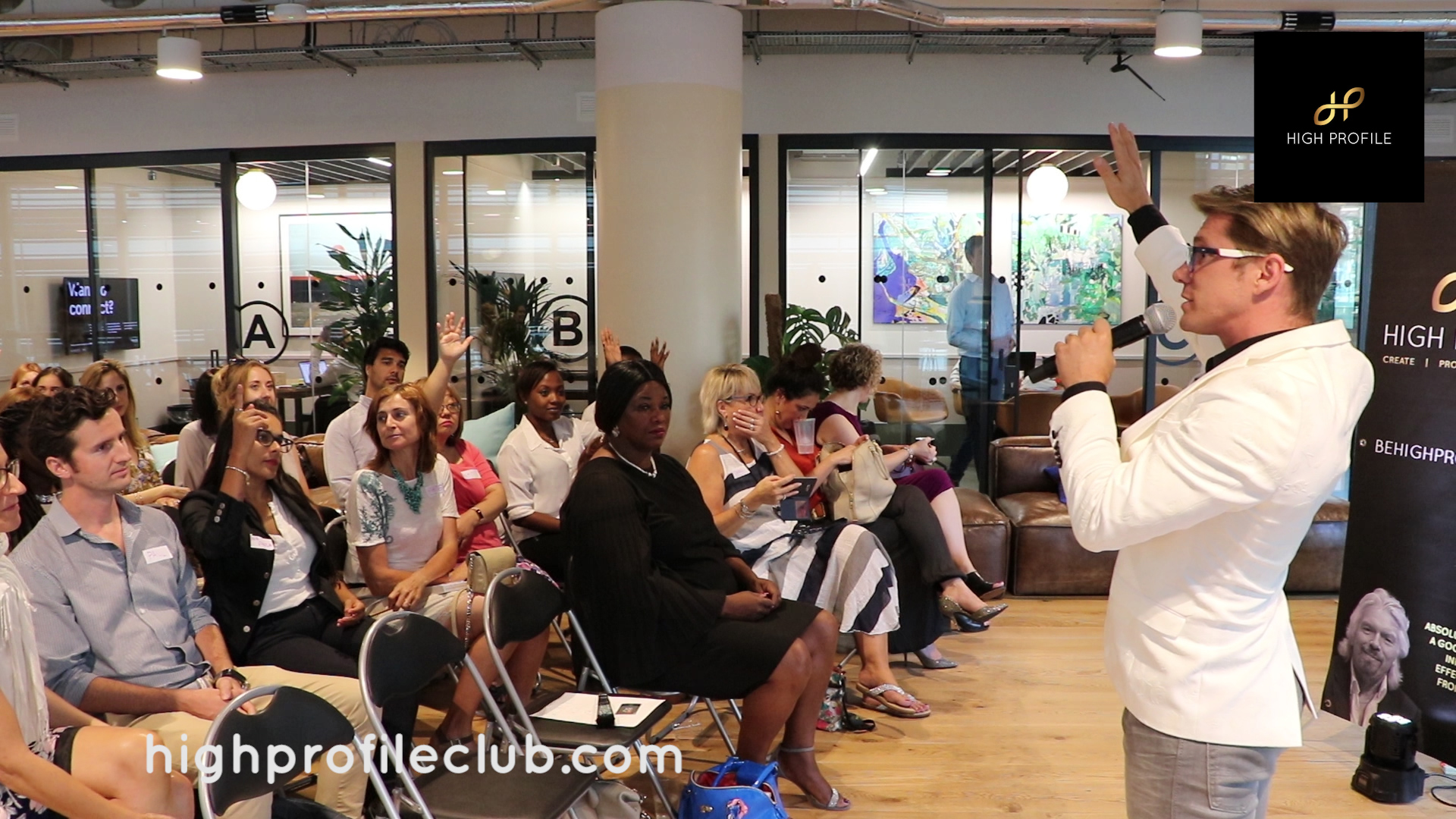 Please note that all of our events are recorded. If you would not like to be photographed or filmed, please let a member of staff know on the day.
What is HIGH PROFILE CLUB?
We are an award-winning tech PR platform that aims to raise the profiles of its members. Are you a startup, an entrepreneur, or a professional who's struggling to be seen in a sea of business? Do you feel like you'll never get your footing or gain any traction? If so, High Profile Club is for you. It is a growing community of culturally diverse yet like-minded entrepreneurial individuals who are interested in connecting, networking, and helping each other reach their goals and achieve their full potential.
If you would like to speak to us about membership in order to get featured in the media, contact Renata Acioli via email: credibility@highprofileclub.com.

Our members have been featured in Forbes, BBC, Grazia, Smallbusiness.co.uk, Startups.co.uk, CBNC, TechRound, The Daily Mail, Metro, Virgin Television and many other magazines, newspapers and news websites. Check highprofileclub.com and click on FEATURES to see all the features we managed to get our clients.
When & Where

HIGH PROFILE CLUB
141 Moorgate
5th floor
EC2M 6TX London
United Kingdom


Thursday, 11 July 2019 from 18:00 to 21:00 (BST)
Add to my calendar
Organiser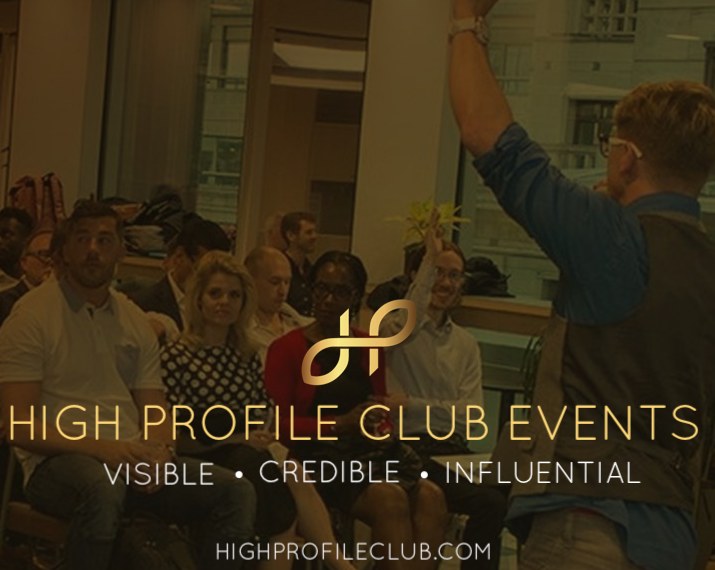 HIGH PROFILE CLUB™ is an award-winning PR membership club for entrepreneurs. We make our members more visible, more credible and more influential by getting them featured in the media.
Our members have been featured in Forbes, The Daily Mail, Grazia magazine, Good HouseKeeping amongst many other media outlets worldwide.
The other benefits of being a member of High Profile Club is opportunities to be one of our speakers in our events and networking with like-minded entrepreneurs so you can find more clients and grow your business.
Our mission 
To raise the profiles of our members so they become more visible, more credible, and more influential.
Our vision
To be the world's most trusted platform in the media industry.
The founder
Rafael dos Santos is a multi-award-winning entrepreneur and international speaker listed on the Sunday Times List "Top 100 Most Inspiring Entrepreneurs in the UK".
Rafael's award-winning TEDx Talk 'What It Takes To Be A Migrant Entrepreneur' has been watched over 155.000 times.
Rafael will get you featured in newspapers and magazines - he has featured in Forbes, BBC, Evening Standard, The Guardian, Daily Mail and over 65 publications worldwide and has given tv and radio interviews to most channels. Rafael list of media contacts will help you become more visible, more credible and more influential.
Contact credibility@highprofileclub.com