Description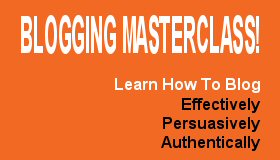 Welcome!
My aim with this half-day workshop is for you to learn how to blog effectively, persuasively and authentically.
This workshop is for you if you want to know more about the benefits of blogging for your business, personal and career success!
What you will learn
What blogging is and what constitutes a blog post

Blogging tips and advice

Overcoming the fear of blogging!

Why blogging is important for personal, career & business success

Reasons to blog even if no-one reads it

Blogging platforms, keywords & categories

Building & growing communities & relationships

Ways to distribute blog posts online

How you will benefit
You will learn how blogging can be used to stand out from the competition

You will know how to use your blog to establish yourself as an authority in your industry

You will be armed with blog topic suggestions

You will be more confident in your personal blogging style

You will know how to promote your blog online

Have an opportunity to meet new people & create new opportunities

Who is this workshop for?
This workshop is aimed at beginner and intermediate bloggers

Who shouldn't take this workshop:
If you are an experienced and advanced blogger then you may not benefit from this workshop.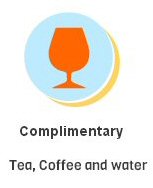 About your trainer: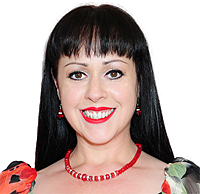 '
'Sharing My Passions So You Can Improve Your Social Media And Business Assets'
Karen has been a small business owner for 6 years and embraces social media for work as well as play. Regularly interviewed in press, radio and tv she has been invited to speak at conferences and universities.
She is dedicated to engaging people, bringing online ideas to life and creating offline participatory events. By embracing social media she has connected people from all over the world. With a sparkling track record in successful online community engagement and a proven ability to work with companies to boost their social media impact, Karen has worked with brands such as Water Aid, Four Seasons, BMI, Belfast and Prague Tourist boards, bmi baby.
'I live and thrive on social media, the world of business and helping others to do the work they love.' Website @karenstrunks
What other people say:
"Karen's experience and know-how is formidable." Dirk Singer, Rabbit
"Karen is an excellent speaker, combining a reflective understanding of her own work with a highly approachable character" Paul Bradshaw, MA Online Journalism
"Karen is a great trainer!" William Perrin, Talk About Local
"She has done it, she gets it!" Nick Booth, Podnosh
"I have benefited immensely from her resources and expertise." Tim Wilson, Creative Knowledge