Description
DigitalHealth.London invites diabetes SMEs and startups, other industry partners, NHS providers and NHS commissioners to join our second Masterclass.
The London Health and Care Information Exchange (LHCIE) are managing the largest interoperability programme in London, connecting 9 million people and over 7000 NHS stakeholders, which has significant potential to transform experience of care in London for patients, NHS staff and innovators working across the sector.
Are you an app supplier?
The LHCIE expects to catalyse an explosion in the number and value of health apps and wearables in London (and potentially beyond), by streamlining interopability between every healthcare provider in London and providing a single point of access to standardised and quality assured health and care data from across all of London. It will also provide a single pan-London consent model, allowing patients/citizens to control which applications can access which aspects of their data.
NHS Providers, commissioners and the supplier community - We need your input:
LHCIE are currently building a framework for the transfers of care for stroke & trauma patients, as well as the cancer hub, with the basic framework for this scheduled to launch in October 2017, however patient data and consent model still needs to be built. In order to make this happen we need contribution from NHS providers, patients and the supplier community.
Please join us for this half day workshop which will introduce the Information Exchange, and the opportunities it provides for app suppliers, explore and establish priority data sets and establish what a good co-designed business model might look like.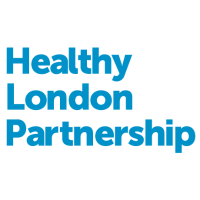 Date and Time
Location
UCLPartners Board Room
170 Tottenham Court Road
Bloombsbury
London
W1T 7HA
United Kingdom