Sales Have Ended
Ticket sales have ended
Congratulations on taking the bold step forward to market your book. Well done. We look forward to seeing you. Please bring: - Notepad - Pen www.peachespublications.co.uk Tel: 07944455010
Sales Have Ended
Ticket sales have ended
Congratulations on taking the bold step forward to market your book. Well done. We look forward to seeing you. Please bring: - Notepad - Pen www.peachespublications.co.uk Tel: 07944455010
Sell More Books by Maximising Your Income Streams
About this Event
The Problem
When you look at your royalty cheque and discover that your book sales have slowed down, no doubt you feel disappointed. You continually ask yourself, why is my book not selling or what am I doing wrong? Then that sad day comes when your book sales simply dry up and you are sitting on piles of unsold stock that you are unable to sell. What then? What happens next? Fear not, for Book Confidence Coach and Number 1 Bestselling Author Winsome Duncan has the solutions for you to increase sales with her easy guide to understanding the mechanics of book marketing, advertising, and promotions.
Who Should Attend?
This masterclass is ideal for wannabe authors, budding authors, established authors, Publishers, and new business start ups(Transferable Skills).
who desire to leverage their book sales and increase their revenue streams.
Course Content
You will learn exclusive industry secrets behind:
The Legacy Story Brand Builder
How to Embed your Core Message
An Effective Media Press Kit that Works
Identify Your Reader Avatars
Questions and Answer session
We will be teaching you:
How to create your social media brand story on Canva
Identifying appropriate images for you to use online
Helping you discover your core message
How to write a press release with a step by step process
Create an Author Information (AI) Sheet
The benefits of 3D book images
Writing a book Is great, but how do you market It?
Create Your Reader Avatar
The time is now to take your book business to the next level. You deserve to learn the secrets that the corporate publishing houses do not want you to know. We can teach you top marketing techniques, strategies and tools to propel your book sales forward.
Testimonials - don't take our word for it.
Don't take our word for it, check out our previous authors who attended Peaches Publications' previous workshops.
Meet Book Confidence Coach Winsome Duncan  
Meet Bestselling Author, Entrepreneur and the Founder of Peaches Publications and the Look Like Me Book Challenge Winsome Duncan, she is passionate about books and ihas16 books in her repertoire.
She is an awarding entrepreneur and a writer for 'LoveNet'. Her work has featured on BBC iPlayer, SKY & BBC LONDON. She is excellent as securing press for her books as seen below. 
What you need to bring….
Please bring a notepad and a pen!
We appreciate you and we look forward to welcoming you on your sales and marketing journey.
Best wishes,
The Peaches Publications Team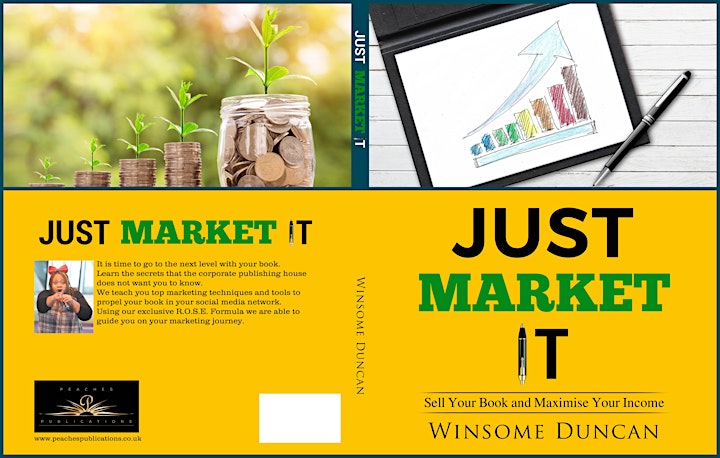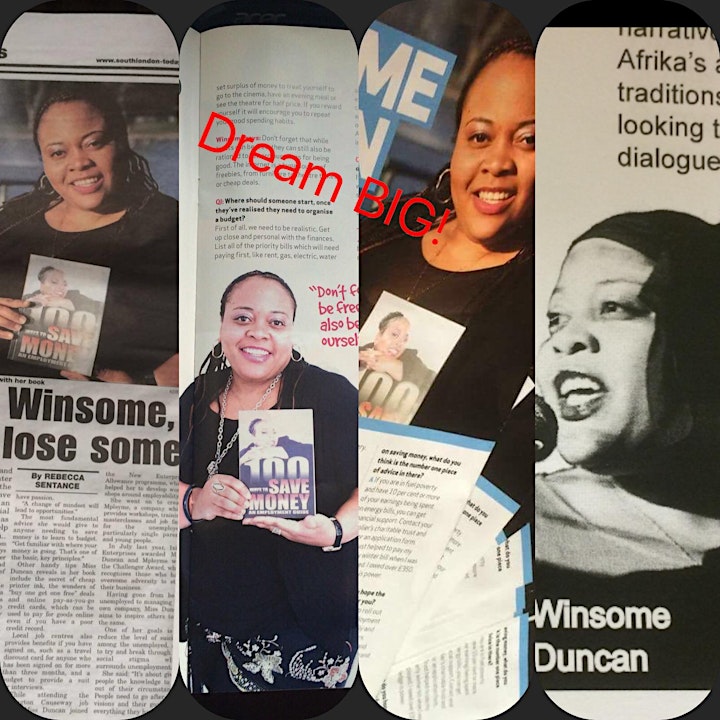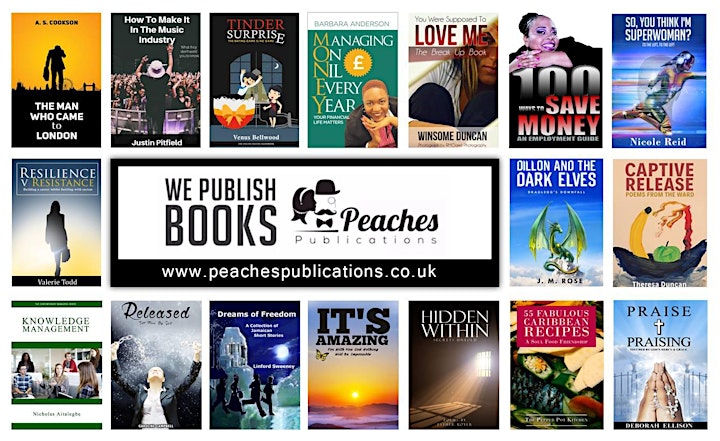 Date and Time
Location
Refund Policy