Event Information
Refund policy
Contact the organiser to request a refund.
Eventbrite's fee is nonrefundable.
"Incredible workshop... high-quality content with tons of great insight. And the agent, absolutely amazing!" –Adele
About this event
* This is a LIVE, virtual workshop with an opportunity to pitch to two literary agents. Limited to 15 Spots. *
Pitching a book can seem intimidating. You can spend hours reading conflicting advice and hear about 'tricks' that guarantee results. We're here to demystify the process and help you know exactly what you need to do to represent you and your book in the best light.
By the end of this 3-hour workshop you will:
Learn how to compose a query letter with tried and tested templates.
Create a crystal clear pitch that gets an agent's attention.
Practice pitching to an editor and agent and get real-time feedback.
Be invited to **a bonus live pitching session in two weeks' time**
Who's it for?
Fiction or non-fiction writers with an idea, a draft query letter, who want to learn how to pitch effectively.
Any writers who are curious about the process of pitching a book
What we'll cover:
1. Pitching 101: We'll cover the role of an agent, the types of agents, the basics of your likely contract with an agent, and a framework to help you choose and pitch to agents – whether you're pitching fiction or non-fiction book.
2. Apply the Knowledge & Build Your Pitch: You'll have dedicated time to draft your pitch and query letter with assistance from your hosts.
3. Pitch to an Agent/Editor: We'll ask for volunteers to pitch your query letter and proposal to Editor Parul Bavishi and Agent Rachel Mann and get live feedback on what's working and what to improve.
You'll have an opportunity to pitch to Agent Charlotte Seymour in a bonus pitch session on Aug 4th. This will give you time to hone your work further before getting another round of feedback.
Whether you're simply curious, almost ready or raring to go, this masterclass will help you with your next steps.
"Tonight was the first time I had discussed the book in front of others and I hadn't realised how nervous I was. It was an exceptional opportunity you created and at such an accessible price point. I have no connection to the literary, editing, publishing world and some times feel like I am struggling in the dark and tonight has been invaluable. It really has been a great evening." – Lucy, fiction writer
"I signed with an agent last week using a query similar to the one I drafted during your live session last summer. Thanks for the opportunity!" –Bryan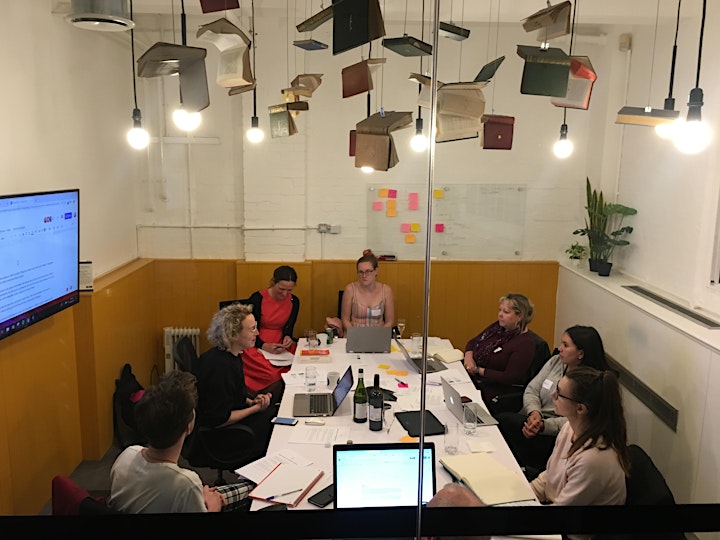 YOUR INSTRUCTORS:
Parul Bavishi has been an editor for over a decade. In addition to hosting LWS she helps thriller, YA and non-fiction writers level up their craft and get published. She edits for the Story Grid Publishing House. She has worked as an editor and literary scout at Random House, Quercus & Eccles Fisher. She analyses hit TV shows (Killing Eve, You, The Witcher) on the Story Grid Showrunners Podcast.
Matt Trinetti is a writer, publisher, TEDx speaker, and facilitator. In addition to hosting LWS, Matt designs programs to help unfulfilled professionals pursue creative work, start businesses, and reinvent their careers. Matt's work has appeared in Quartz, Observer, Creative Mornings, and on his blog GiveLiveExplore.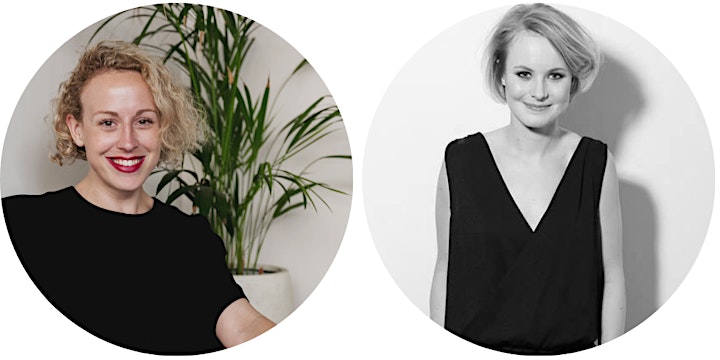 Meet the Agents
Rachel Mann is a literary agent at the Jo Unwin Literary Agency. She also has ten years' experience in commissioning and editing books for young people at houses including Penguin Random House and Simon & Schuster, and was Publishing Director at the Roald Dahl Story Company, working on new concepts and formats with 42 publishers. She is currently on the lookout for funny chapter books, middle-grade, and bold and emotionally engaging non-fiction (both adults' and children's).
Charlotte Seymour is an agent at Andrew Nurnberg Associates where she is actively building a list of fiction and non-fiction. Her authors include Paul McQuade, who was the recipient of the Sceptre Prize for New Writing; Bethany Rose Lamont, founder and editor-in-chief of Doll Hospital; intensive care consultant Dr Matt Morgan and journalist and food writer Vicky Hayward. In fiction, Charlotte is looking for literary and book club fiction as well as outstanding character- and voice-driven crime, thriller and suspense. In non-fiction, she is looking for accessible, engaging writing on a range of subjects including popular science, social and environmental issues, linguistics, social and cultural history, nature, food and cookery, and popular culture.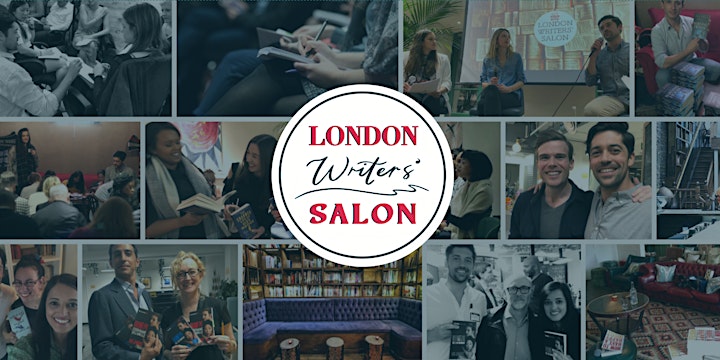 The London Writers' Salon helps writers level-up their craft and build successful creative careers.
Can't join this time but want to hear about future events? Let us know.
Want to join our free daily Writers' Hour writing sessions? Register here.
Date and time
Location
Refund policy
Contact the organiser to request a refund.
Eventbrite's fee is nonrefundable.
Organiser of Masterclass: Perfect Your Pitch to a Literary Agent