Masterclass: The Ultimate Marketing Checklist for the Creative Startup

Tuesday, 8 September 2015 from 18:45 to 21:30 (BST)
Event Details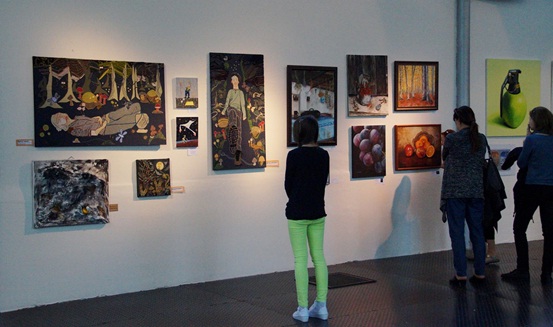 You know you've got talent and are stepping out on your own for the first time.  You may have done a bit of freelance work before, but you didn't think of that as business.
The thing is, having talent is not enough.  People have to now about it but marketing and sales is both overwhelming and depressing.  Especially when you don't know where to start or what you should be doing.
Fret no more.
In this Masterclass Jayshree Badhan of Monkey Marketing breaks the marketing process into practical actionable steps, in fact, you'll start the work in the session with her expertise.
By the end of the session you will be able to:
Define your target market successfully

Identify the best marketing channels for your business and style

Construct a powerful marketing message
ABOUT JAYSHREE: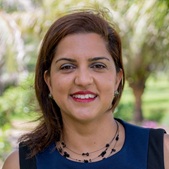 Jayshree Badhan is a talented and driven woman with over 16 years' experience in global marketing.Co-Founder of Marketing Monkey, she helps SMEs to develop and grow their businesses through tailored marketing solutions and mentoring. Jayshree has worked with a variety of clients – from the dating and fashion industries to the financial and public sector.
Before starting her business, Jayshree managed large sales and marketing teams and projects in the publishing worlds of Informa, one of the world's leading knowledge providers and Warc, a cutting-edge advertising and research house. As well as pure marketing, Jayshree has delivered events, training and expertise, providing valuable knowledge to individuals and businesses in the UK, US and Asian markets.
Outside the marketing world, Jayshree is a keen sportswoman who enjoys football, squash and boxercise. She also enjoys indulging in new restaurants and live music.
Jayshree is co-founder of Marketing Monkey with her partner, Surbs Badhan.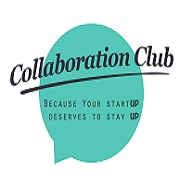 We believe that your business dream should be realised, and it can be done easily. Collaboration Club is a community for solopreneurs, entrepreneurs and early stage business owners looking to grow from a solid foundation.
When you started your business you were full of passion, excitement and determination

 to succeed, finding motivation wasn't a problem, it was almost as if you were being naturally pulled forward as ideas come to mind and the business came together.
But as time has past the reality of the hours, number of spinning plates and sheer tenacity required has begun to take it's toll. 

You have a number of foundations in place although most of the time all you can see is the mountain of things still to do.

 You're tired and relationships are strained . 

The dream is diminishing
Sound familiar?  
We're the turning point....
Let's free up your time

 by giving you access to our library of resources containing a host of productivity tools which will 

simplify the tasks you're not passionate

 about freeing up time to do the things you love.

 Keep you connected to your vision

 and work with you to break it down into bite size chunks with our monthly Collaborate Forward Events. We'll give access to 

accountability partners

who keep you 

focused on your goals

 and provide educational events to build your expertise. Plus much much more.
When & Where

Corney and Barrow,
25 Fenchurch Avenue
EC3M 5AD London
United Kingdom


Tuesday, 8 September 2015 from 18:45 to 21:30 (BST)
Add to my calendar
Organiser
CREATIVES: It's time to wake up to 3 truths:
You are not here to trade your time for cash building someone else's dream for them!

You were given your own gifts and passions so that you can use them in the service of others in return for money!

You CAN build this business with the right guidance, support and team
This is your alarm clock Wake Up - Start Up - Stay Up