Masterclass | with Rakhshan Banietemad and Mojtaba Mirtahmasb

Sunday, 1 November 2015 from 15:00 to 17:30 (GMT)
Event Details
MASTERCLASS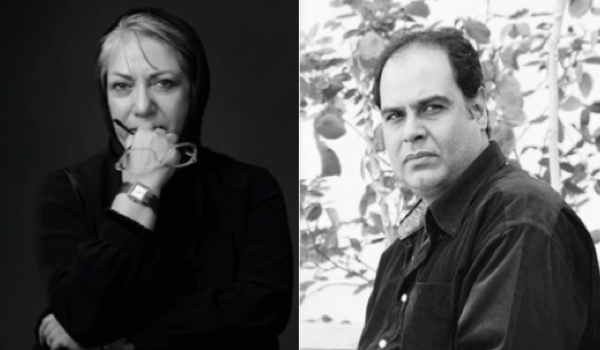 From Concept to Screen - Telling a Story through a Documentary or Feature Film 

with Rakhshan Banietemad and Mojtaba Mirtahmasb
(EVENT IN FARSI ONLY - این برنامه به زبان فارسی برگزار می شود)
We are delighted to invite you to attend this masterclass! 
Persian culture, art or cinema enthusiasts, writers, poets, film professionals, genuine film lovers or anyone else who is just curious to discover more and take a behind the scenes look into the Iranian film industry is welcome! 

This event is a great opportunity to get a better insight into the journey filmmakers go through to produce a movie inside Iran with the existing resources and limitations that might exist throughout the filmmaking process. 
از ایده تا صحنه نمایش - بررسی و تحلیل فرآیند فیلم سازی از ایده تا صحنه نمایش، با رخشان بنی اعتماد و مجتبی میرطهماسب
خوشحال هستیم که شما را به شرکت در این کلاس آموزشی دعوت کنیم.
 برای حضور در این برنامه، از تمامی دوست داران فرهنگ، هنر و سینمای ایران، نویسندگان، شاعران، فیلم سازان یا علاقه مندان به پیدا کردن دیدی تازه از پشت پرده صنعت سینمای ایران استقبال می کنیم. 
این رویداد فرصت خوبی برای به دست آوردن دیدی بهتر به راهی می باشد که فیلم سازان برای تولید فیلم در ایران با توجه به منابع و محدودیت های موجود، طی می کنند.
About Rakhshan Banietemad
Widely considered as Iran's premier female director, Rakhshan Banietemad is an internationally and critically acclaimed Iranian film director and screenwriter. Her films have been praised at international festivals as well as being remarkably popular with Iranian critics and audiences. She earned her Bachelor of Arts degree in film directing from the Faculty of Dramatic Arts, Tehran University and began her career as a documentary filmmaker for IRIB. She worked as an assistant director before directing her first feature film Off Limits (1987). Social theme is dominant in her works and women play the leading role in most of her films. She made an international breakthrough with The Blue-Veiled, which including others, was awarded the Bronze Leopard in the 48th Locarno Film Festival (1995). 2014 feature Tales was the winner of The Golden Lion of 2014 Venice Film Festival for Best Script and grand Jury prize winner of Asia Pacific Screen Awards 2014. She has been the member of jury in several local and international festivals.
The First Lady of Iranian Cinema has long given a voice to the underprivileged, shunned and often ignored factions of Iranian society. With an unrepentant approach and almost ruthless portrayal of social issues from the injustice suffered by women and the poor to the struggles of those affected by drug or domestic abuse, she is a leading light of a cinema with an ever more international platform. A realist in style, she is not afraid of confronting the gritty and often shocking side of Iranian society.
Her filmography (as director): Kharej az Mahdudeh (1986 - aka "Off-Limits"), Zard-e Ghanari (1988 - aka "Canary Yellow"), Pul-e Khareji (1989 - aka "Foreign Currency"), Nargess (1992), Rusari Abi (1995 - aka "The Blue-Veiled"), Banoo-ye Ordibehesht (1998 - aka "The May Lady"), Baran-O-Bumi (1999 - aka "Baran and the Native"- short), Zir-e Pust-e Shahr (2001 - aka "Under the Skin of the City"), Ruzegar-e ma (2002 - aka "Our Times"- documentary), Gilane (2004), Khoon Bazi (2006 - aka "Mainline"), We Are Half of Iran's Population (2009), Ghesseh-ha (2014 - aka Tales).
About Mojtaba Mirtahmasb
Born 1971, Kerman, Iran Mojtaba Mirtahmasb graduated from Art University of Tehran in 1995. The following year, he directed his first documentary film titled "Banner", one part in the 52-part series titled "Children of Iran". Since then he has made nearly 30 documentary films.
In 1990 and around the same time as he entered university, he began his professional activities in cinema as sound manager, still photographer, editor, assistant director, and program manager in several fiction and documentary films, collaborating with prominent Iranian directors such as Parviz Kimiavi, Mohsen Makhmalbaf and Ebrahim Mokhtari. Mirtahmasb's guild activities have been one area of his special concern in cinema. He joined Iranian Documentary Filmmaker's Association (IRDFA) as a member in 1998. From 2004 to 2010, he served as a member of the board of directors of IRDFA for three consecutive terms and one term as the chairman of the board of directors. As member of jury, he served in a number of festivals in Iran and abroad, and has also conducted a number of workshops on documentary filmmaking. He received the Jury Special Prize at Fajr International Film Festival (Iran) and Best Film at Ahvaz International Science Film Festival (Iran) for his latest documentary ''Six Centuries Six Years'' (2014). Mojtaba Mirtahmasb is best known for co-directing and co-producing "This is Not A Film" (2011) with Jafar Panahi.
His most famous movies : Six Centuries Six Years (2014); This Is Not A Film (2011) (with Jafar Panahi as co-director and co-producer ); Lady of the Roses (2008); Home Is in Our Past (2005) (with Hamed Mohammad Taheri as co-director); Back Vocal (2004); Off Beat (2004); The River Still Has Fish (2001); The First Presence (1999); Banner (1996).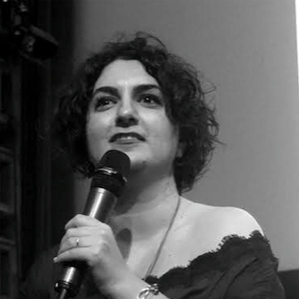 The masterclass will be presented by Asal Bagheri. She has a PhD in Semiology and Linguistics, with a specialization in Iranian Cinema. She's the author of the thesis Men & women relationships in post-revolutionary Iranian Cinema: Directors' strategies and semiotic analysis. She also wrote several articles in French, English and Persian. She has been teaching Linguistics, Semiology and Communication courses in different Universities such as Sorbonne Paris Descartes, Paris Est Creteil, Paris Est Marne La Vallee and Rennes 1. Her book, Feelings, love and Sexuality: the Cinema's dilemma in Islamic Republic of Iran is about to be published by « L'Harmattan » in the collection « Iran en transition ».
Our previous events were sold out!! So book your tickets in advance!
Please note that UKIFF operates a Free Seating policy
Cash only at the event
Location:
Greenwood Theatre
55 Weston Street, London, SE1 3RA, United Kingdom
Tube: London Bridge (Northern and Jubilee Lines).
Contact us:
Tickets@ukiff.org.uk
+44(0)7494005151 
6th London Iranian Film Festival 
Sponsored by 
www.IMVBox.com
Do you have questions about Masterclass | with Rakhshan Banietemad and Mojtaba Mirtahmasb?
Contact UKIFF
When & Where

Greenwood Theatre
55 Weston Street
SE1 3RA London
United Kingdom


Sunday, 1 November 2015 from 15:00 to 17:30 (GMT)
Add to my calendar
Masterclass | with Rakhshan Banietemad and Mojtaba Mirtahmasb