It's time to start setting those boundaries so you can have more time and energy for yourself and what is important to you.
About this event
Tuesday 10th August 2021- 7pm- 8pm BST. Online Self-care Masterclass (Zoom).
An online masterclass for business owners and coaches and anyone who is ready to set boundaries in their work and life so they can serve at their best.
Do you find it hard to say no when you really want to say yes?
Find that you feel disrespected a lot? Then you get frustrated?
Do you find that you over-give to feel helpful or useful?
Do you find that you are over worked and never have time for yourself?
If you have answered yes to any of these, this masterclass is for you!
Imagine if..
You have clear boundaries that you feel confident in communicating, without worrying what others will think
You have more time for yourself amongst all the other jobs and responsibilities you are balancing
You are able to say no without feeling guilty or rude.
You are saving and spending more time and energy on what is important to you, rather than on things only for others.
You are creating plans to meet your own needs.
This masterclass is for you if you want learn:
To maintain a healthy work-life balance
To create healthy boundaries with yourself and others
To communicate your boundaries confidently and assertively
To find the right work-life balance.
To deal with the blocks getting in the way of your setting boundaries
What your boundaries are and how to set boundaries with yourself and others.
To create more time to look after yourself.
WHY! Because you deserve it and you want to teach others how to treat you. It's time to start showing your self-respect and preserving your time and energy so you can serve at your best.
Boundaries are self-care!
What you get:
1x 90 mins Call and Training.
30 min Q&A and Hot seat coaching
Replay will also be available.
Workbook.
Join us so you can start drawing the line and have more time to fill up your cup.
Check out the past testimonials!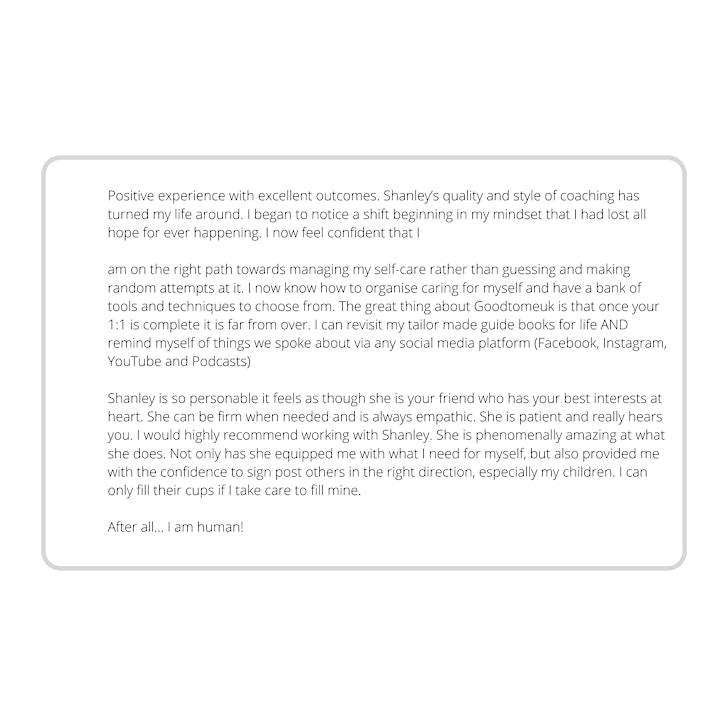 Organiser of MASTERING BOUNDARIES: Online Masterclass