Description
Do you want to create an exciting future for yourself?
Do you want to become more confident?
Do you want to gain key experience that employers are looking for?
Secure your spot for this exciting programme this February Half Term called 'Mastering My Future'.
Young people that attended our October Half Term Session said:
"Meeting the role models was amazing and getting to find out more about them was really helpful"
"I want to come back to all of the programmes that you are running, 2-3 Degrees is great"
"Learning to speak up and getting my point across is important"
At 2-3 Degrees we share essential life skills that they don't usually teach at school or college. Our focus is to help you become the best that you can be successful.
During this week we help you understand your strengths and weaknesses and how to use this knowledge to your advantage in the working world and throughout education. Our fun and dynamic activities will help you enhance your resilience and confidence to take initiative.
Based on our experience, we know that developing these skills are exactly what you need to be able to be successful.
Throughout your time with us, we will introduce you to different businesses across a range of industries such as Media, Banking, Finance, Construction, Retail, Hospitality, Sports, Legal, and many more. You will get to meet some of the leaders of these companies, entrepreneurs, and other people early on in their career to help give you real-life examples of what work and life is like.
Additionally, you will get the chance to win prizes and vouchers everyday.
And if all of that wasn't enough, you will also get: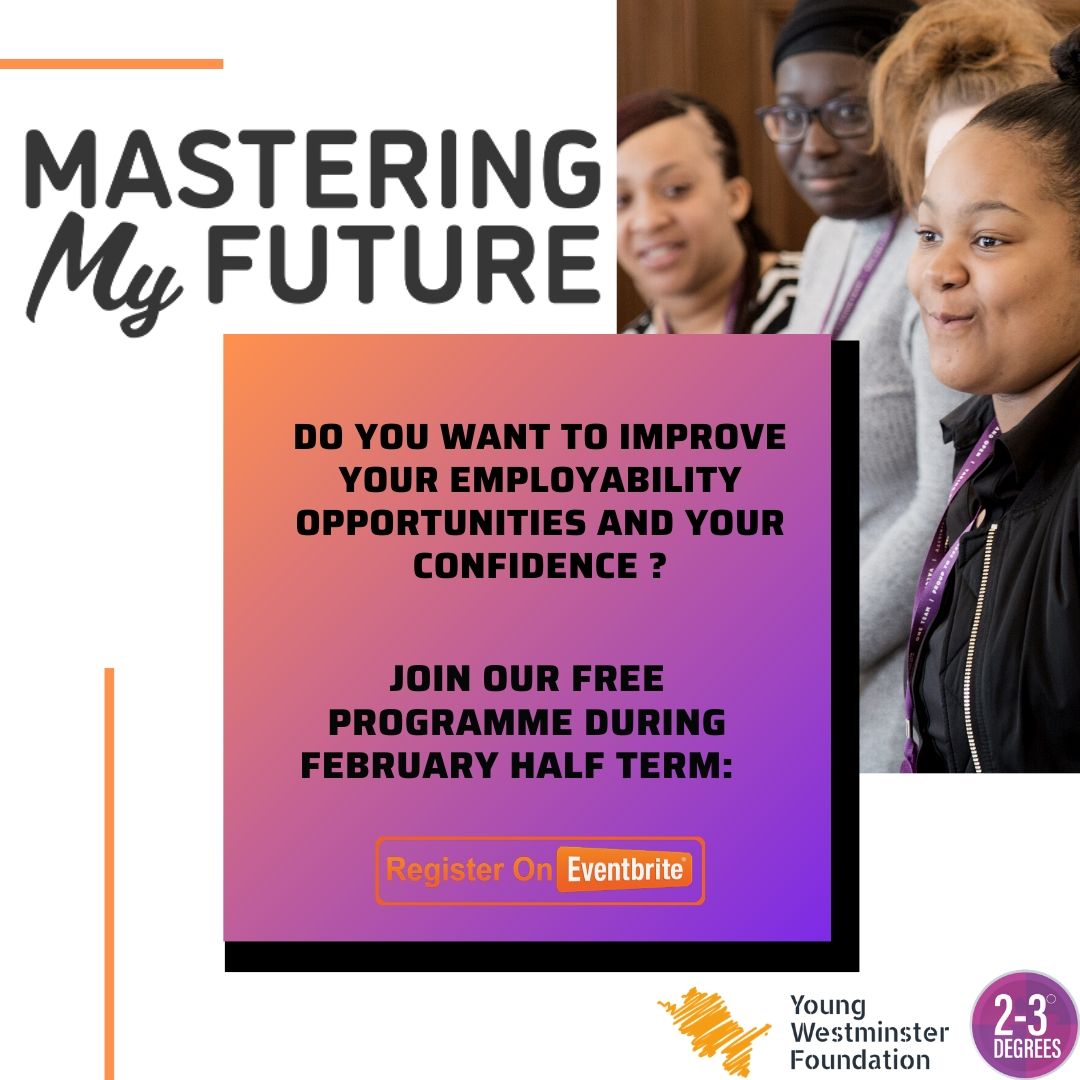 Workshop outlines

Workshop 1 - Growth!
Learn how to approach life with a growth mindset (essential to being successful in LIFE)

Make connections with inspiring people that have different careers to find out how they achieved success.

Find out how to find opportunities that are available to you
Workshop 2 - What are your strengths?
Discover even more of your strengths and develop your confidence to be able to speak about them (essential for CV, Personal Statement and interviews)

Identify your weaknesses and know how to take action to improve them.
Workshop 3 - Put it into practice!
You will get the opportunity to put everything into practice in a group challenge

We will help you add the experience from the week to your CV to make you stand out
For any accessibility or dietary requirements, please let us know in advance so we can cater to you.
Remember to be early or on time, because you never know who could be in the room!
Sign up now and we will share with you the details and location closer to the time.
2-3 Degrees, with support from Young Westminster Foundation, are delivering this Mastering My Future programme every half term to help you achieve your aspirations and goals.
Please note that there will be filming during the programme. By participating in the programme you grant 2-3 Degrees permission to capture photo/video of the event