Description

This workshop is hosted by D2N2 Growth Hub and is part-funded through the European Regional Development Fund.
This workshop has been specifically designed for very small businesses who need to get the financial basics in place so they can grow successfully.
During this practical workshop we'll be covering:
Profit margins – understanding gross and net margins and why they are so important
How pricing affects your gross margin and the critical importance of getting it right
How to calculate and improve gross margins
How to identify higher margin work and products, and the impact of low margin work
Wholesale and retail pricing
Why you need to know your break-even point and how to calculate it
Why controlling overheads is so important and how to do it
Simple financial control – the things you must be managing to have control of your business
How to give your business a simple financial health check
You'll leave the workshop inspired to go back to your business and find ways to improve your profits and cash, armed with a toolkit to help you do it.
Who Should Attend?
This workshop is open to small and medium-sized businesses based in Derby, Derbyshire, Nottingham and Nottinghamshire. It will be particularly suitable for owners, managing/financial directors of established, ambitious businesses across all sectors, including the professional services.

Agenda
5pm - 5.30pm: Arrival, tea, coffee, snacks and networking
5.30pm: Introduction to D2N2 Growth Hub
5.40pm: Workshop presentation, Serena Humphrey
6.45pm: Tea and Coffee break
7pm: Workshop presentation, Serena Humphrey
8pm: Finish
About the Speaker: Serena Humphrey FCMA CGMA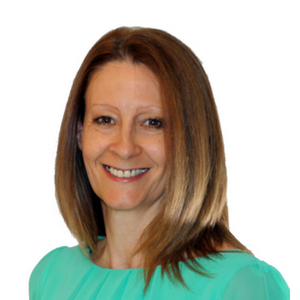 Managing Director of The F Word Ltd, Serena is an experienced Finance Director, financial strategist, financial coach, NLP Coach and Practitioner, and speaker. Having learnt from harsh personal experience in the early 90s, Serena has worked with hundreds of companies over the last 25 years on a mission to help business owners create the life they thought their business would give them. She built and sold her first business and now runs The F Word to bring out the Financial Genius in as many small companies as she can!
Testimonials
Todd McQuilkin - Managing Director Air IT Ltd
For me the course was business life changing and I would encourage all business owners, MD's & CEO's to attend the F word (love the name).
I thought the workshop was well presented and delivered at a level that kept me engaged throughout the session. To be able to write a draft Action Plan by the end of the session was a real plus. Too many times you go away and never follow through
Simon Leadley - Sales Director, Managed Business Communications Ltd
I found the course very interesting, I have taken a number of points raised and already started to implement these into my businesses. It was delivered very clearly and was very relevant to business owners. I particularly liked the way the course was delivered in a non-accountancy jargon manner
Dominic Waters - Managing Director, Waters Homes Ltd
The workshop was a brilliant insight into the financial structure of my business.
Brilliantly executed! I would definitely recommend this course to other businesses as its essential best practice for finance. It really gets you thinking in a friendly environment
Stephen Asbury - Managing Director, Corporate Risk Systems Limited
I attended an F-word training session and highly recommend it to other owner/managers of small and medium sized businesses.
I studied an MBA for three years and while we covered finance, it was not from the highly-practical perspective provided by Serena - I came away with five specific actions to take. If you are looking to learn about cash and making your business more profitable, this is the session for you.
Matt Brown – Sales Directors Bampton Packaging Ltd
The F word. Having attended this course and listened to the ideas I can only say the F must stand for Fantastic.
Anyone who wants to make their business more successful through financial management should be on this course. Serena presents from the perspective of someone who has been through the pain of a business failing and the passion is very evident.
This course will give practical straightforward advice that is easy to understand and will fit any business. Whatever your business situation you will gain something from this and it would be an investment that will repay itself over and over again. Highly recommended."
ERDF
The support provided by D2N2 Growth Hub 2019-2022 is part-funded via the European Regional Development Fund, therefore we are required to evidence that you are a small to medium sized enterprise.
Prior to attending a D2N2 Growth Hub event, or contact with a D2N2 Growth Hub Adviser, you will need to submit an SME enrolment form providing details of your business which will be sent to you via email.
Please print the form, complete all areas, sign in ink, scan and return by email to growthhubevents@d2n2growthhub.co.uk with Growth Hub 2019-22 enrolment form in the subject line.