We have some exciting news! Skip Archimedes is returning to Mastery Path for a second time and we are delighted to be hosting this big one day event in the Great Nave at The Monastery on Sunday, 27 November 2016 from 10 am – 5 pm.
The Miracle Man's Secrets to Reverse Aging Process
Look Young, Feel Young and More Energy!
Goodbye to Ailments, Aches and Pains
Goodbye to Excess Weight
No More Sleepless Nights
No More Dozing Off at Your Desk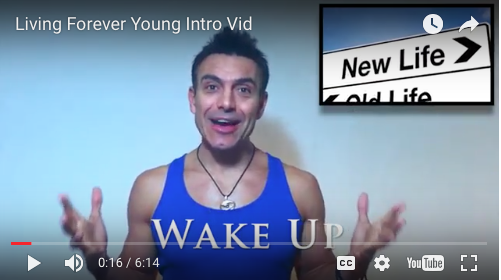 Skip speaking here.
And I'll be your trainer for this "Living Forever Young" 1-day event. But before I tell you more about me—meet my friend Mimi (she's in the middle).
Mimi is 78 years-young.
Meet Storm, Mimi, and Annette… they are all 65+ years-young!
There is something they know about health, beauty and longevity that everyone ought to know too. In this 1-Day Training, I'm going to reveal those secrets (you'll be shocked at how simple, cost-effective and fast results can be.)
I have a few questions for you …What if the looking young, feeling young and staying young did not have to be a costly, complicated or time-consuming?
What if we told you that being young and staying young is the natural state for human beings?
Would you believe it? Maybe not at first …
Look Young. Feel Young. Stay Young
In just 1 day, you too can learn these forgotten longevity secrets revealed in Skip's 88 hours of interviews from 22 leading authors, doctors and experts across the globe!
Reverse the Aging Process and look great forever (just like Mimi and Annette).

Have a Glowing Appearance naturally from inside out!

Have Lasting Beauty Inside and Out looking young, feel young and stay young.

Wake-up with More Bounce in Your Step ready to tackle the day.

Stay Energized throughout the day.

Have more Time, Energy and Zest to spend with your friends, family and loved ones!

Be Focused, Inspired and Purposeful at work, on the weekends, with your friends and with your family.

Finally live a life

Symptom-Free!
If you are

excited

and

curious

to learn even just

ONE

of the following—register for this 1-day training now!
Why Aging The Way Most Do is Actually NOT Natural. Look good, feel confident, and be energised.

Simple Methods to develop an AMAZING BODY inside and out. It's about practices that help your body return to its natural state.

Skin DAMAGE! Why Skin Care and Sunscreen products are actually damaging your skin. And what you REALLY need to do to have young, smooth, vibrant and healthy looking skin that radiates from the inside out!

The Truth about Gaining More ENERGY. Simple techniques to boost your energy within a matter of minutes — regain the energy you had as a child, so you can wake up feeling refreshed.

Why Exercise Can lead to WEIGHT GAIN. Fitness versus being healthy. There is a BIG DIFFERENCE between fitness and health. Knowing this alone can supercharge your physical and mental energies.

Why Being Healthy Does NOT need to Cost a Lot of MONEY! Contrary to popular opinion, you don't need to spend huge amounts of money to be healthy. Cost-effective strategies to have more energy, look more vibrant and reverse aging.

Why DIETING is Doing You DAMAGE. Dieting can be debilitating. Learn what you can do instead to enjoy the journey of living Forever Young. Making this change can save you years of pain and wasted effort.
Dairy MYTH Busted! Do you know that countries with the highest rates of osteoporosis are the ones where people drink the most milk in their diets? Dairy is bad for you and your bones!

Why SUPPLEMENTS Are Costly to Your Health and Wallet. Know the difference between supplements and superfoods—and get that energy and glow you deserve.

GOODBYE to Aches and Pains Time-tested practices that you can use to eradicate many of those ailments that have held you back in life.

Why Most Of The Food That People Eat Are Harming Your Body and Make You Age Faster! Some of these are even deceptively marketed to you as "healthy" by big food manufacturers.

And many more…
Participants often walk out of this training with a sense of clarity and confidence they have never thought possible before.
Many people spend 100's if not 1000's of pounds on health supplements, serums, tonics and facial treatments, and other things that are simply temporary solutions (often costly too). Stop spending money on things that don't work. Arm yourself with timeless knowledge that does work!
We are sharing tools, tips, strategies and exercises you can use immediately. Some, you will use during the event—others you can take home and try. This is educational. Something we should have all gotten when we were young—but didn't.
Just a taste of it so you can make an informed decision. Of course, there will be opportunities to work together after the event. But we leave that to you to decide. No hype. No hidden agendas. Simply looking for a way where all of us can benefit from the training.
It's called being fair.
See you there!
Skip Archimedes
CHECK OUT SKIP'S VIDEO: https://www.youtube.com/watch?v=Smpz3ccPA9Q&feature=youtu.be
ABOUT SKIP THE MIRACLE MAN
Skip began his career as a competitive gymnast and reached the heights of British Gymnastic Champion. Then during a training session he experienced a living nightmare; he broke his back!
Doctors and Specialists said he would never walk again!
Unwilling to accept the answer Skip went on a mission to find a cure. With intensive research within just 6 months, Skip began to learn how to walk again. Within just 18 months he had returned to full fitness and became British Gymnastics Champion again!
Recently, Skip broke his back for a second time and had a clean break to his wrist whilst climbing a waterfall in Malaysia during filming for his movie. After refusing surgery at the hospital, through the power of prayer and intention, Skip was on stage just two days later delivering a seminar to hundreds of people.
He has a wealth of knowledge on health and vitality, and the power of having the right mindset.
Sir Richard Branson and Skip
As a transformational coach to the rich and famous, Skip has worked with many big names like Sir Richard Branson, Andrew Lloyd Weber and Tony Robbins.
Skip now dedicates his life to help people overcome health issues and share his message about the benefits of a life with optimum health, energy and vitality.
---
Advance booking essential. Staff at The Monastery prepare the room in advance and catering numbers need to be confirmed by Thursday 24 November. Your co-operation greatly assists with planning.
This event is being held in the Great Nave.
Address: The Monastery, 89 Gorton Lane, Manchester M12 5WF
Registration: 9.30 am - 9.45 am. The Monastery
Arrive punctually and network with like-minded people.
Price includes a light vegan lunch if booked by Wednesday 23 November.
There will be refreshment stations where you can purchase drinks and snacks during breaks and lunch.
Joining Instructions: Dress in layers. Bring a pen and notepad to capture the golden nuggets.
Parking: Large free carpark on site.
PLEASE HELP US TO SPREAD THE WORD
Share this link with your friends: http://bit.ly/mp-nov16

Invite your friends to attend via Facebook and share: https://www.facebook.com/events/324733904554413/
Debra Sofia Magdalene (founder of Mastery Path Events) met Skip when he first spoke at Mastery Path in 2012.
In May 2013 she attended his 5 Day Detox Retreat in Spain and learned so much about health and nutrition - it was life transforming. Whilst on the retreat, she also connected with Christof Melchizedek and arranged two talks for him in Manchester in July 2013. Then in September 2013, she went on retreat with Children of the Sun Foundation in the Peruvian Amazon Rainforest where she spent time with Skip, Christof, Akasha and other beautiful souls. Life hasn't been the same since.
Skip and Debra recently reconnected at a gathering of the UKs 144 Leading Evolutionaries. A week later Skip attended a Mastery Path event at The Monastery where Christof and Akasha were speaking. And this full day event is the result of the magic being weaved.
We hope you can join us and create your own magic.
Learn from the best in the industry ... Skip The Miracle Man.