About this Event
This event is for dairy farmers and vets working with dairy herds, in the south and south west of England, who would like to hear more about the opportunity to test a new on-farm culture test (MastDecide) to determine how they treat cows for Mastitis.
Mastitis is the biggest reasons for antibiotic usage in dairy farming. While progress has been made in the industry to reduce the preventive use of dry cow antibiotics, little has been achieved in reducing the use for lactating cow treatment of clinical mastitis. Research has shown that most mild or moderate gram negative Mastitis infections cure spontaneously, therefore if farmers can identify those cases early they can choose not to give antibiotics to those cases - reducing antibiotic use and saving the cost of the drug and waste milk.
This field lab, run by Innovative Farmers, will determine if this sort of testing can be practically used by farmers as an effective tool to significantly reduce antibiotic usage without affecting animal welfare and mastitis outcome parameters.
The field lab has been awarded money through an Innovative Farmers Research Fund grant. For those who decide to join the group MastDecide test kits will be made available, and those farmers who need an incubator can apply for a 50% grant towards their cost. Farmers will also receive support from RVC researcher and vet Peter Plate, who will make arrangements with the farm vet to provide local training and support. A joined up approach between farmer and vet is going to be important for this trial.
For more information please get in touch with Peter Plate: pplate@rvc.ac.uk
Please book for the meeting, places are free, a light lunch will be provided.
More information will be available on field lab page of the Innovative Farmers website as the trial develops. See www.innovativefarmers.org for information and to find out about other field labs happening around the country.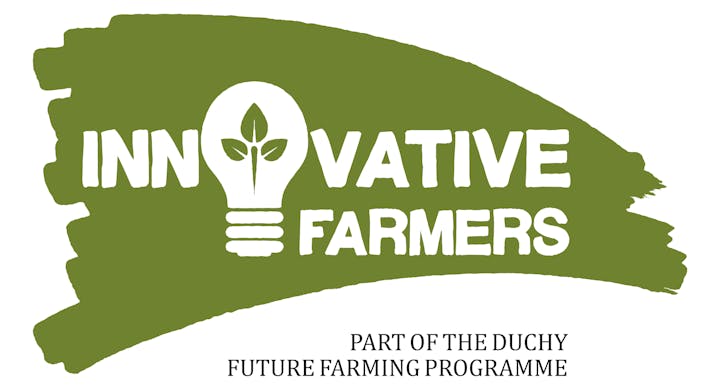 The organiser
Innovative Farmers is a not for profit network giving farmers research support and funding on their own terms. Through trialling, testing and hands-on research, we're helping farmers find lasting solutions to practical problems. The network is part of the Duchy Future Farming Programme, funded by the Prince of Wales's Charitable Fund. Innovative Farmers is backed by a team from LEAF (Linking Environment and Farming), Innovation for Agriculture, the Organic Research Centre and led by the Soil Association, supported by Waitrose.
Data protection
Innovative Farmers takes data protection very seriously and will only collect essential data from participants. Personal data will not be shared with any third party organisations without your expressed permission and will only be used in conjunction with this field lab. Under data protection law, we must give you information about the bases we are relying on to process your personal information. Innovative Farmers privacy policy can be found at https://www.innovativefarmers.org/about/privacy-policy-and-terms-and-conditions/
The Soil Association's full privacy policy is available here: https://www.soilassociation.org/privacy-policy/
By booking onto this event you agree to the terms and conditions stated in our privacy policies. You can opt out at any time by contacting info@innovativefarmers.org