Description
A food tasting tour to make you green with envy!
A relative newcomer on the the global food scene, matcha, more commonly known as green tea powder, has quickly captured the culinary world by storm and proven it is not just a fad. Long established in Japan, this potent powder has roots in the traditional tea ceremony and has in recent decades been adopted by pastry chefs and chocolatiers. From brownies to croissants and donuts, my new 'Matcha Green Tea' food tasting tour unravels the history behind this enigmatic ingredient while sampling some of the best matcha-flavoured interpretations London has to offer.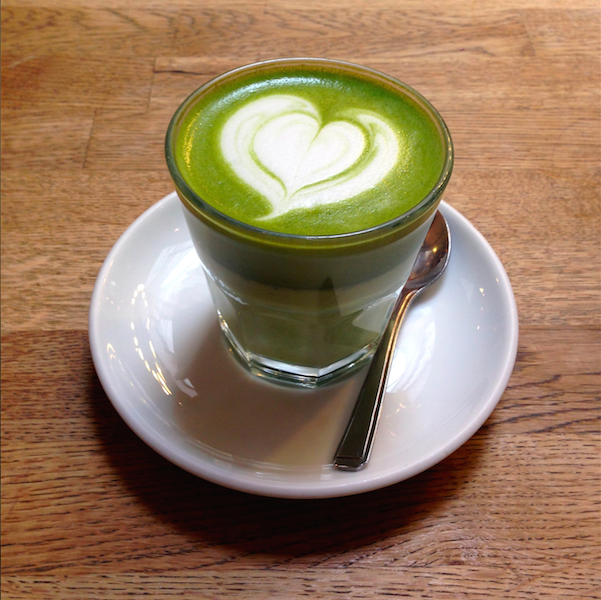 Alongside tasting plenty matcha treats and one hot beverage (all included in the tour price), the bohemian districts of Fitzrovia and Soho will serve as our vibrant backdrop. From little Dickensian alleyways to secluded courtyards, our exploration will also take in a charming toy museum, a former hat factory as well as an urban village filled with chic boutiques and art.
Following in the footsteps of my 'Macarons & Mews' and 'Piccadilly and Petit Fours' walks, this new food tasting tour adopts a similar concept: exploring the hidden corners of an iconic London area while visiting the location's sweet(est) hotspots.
Reviews
'[I] had a fantastic time on Yannick's Matcha Tour today - lots of fantastic matcha treats sprinkled with a bit of fascinating London history.' - Angloyankophile
Walk Details
This tour is aimed at seasoned Londoners as well as tourists who are looking for their sugar rush to come with a historical slant. A perfect gift for anyone with a sweet tooth, this walk can also be booked as a private tour for birthdays, weddings or any other special occasions.
The meeting point for this tour is just outside of Caffè Nero by Whitfield Gardens, close by Goodge Street Tube Station (Northern Line). This walk finishes close by Piccadilly Circus Tube Station (Bakerloo Line and Piccadilly Line). While the length of the tour is advertised as 2.5 hours, please note slight delays might occur as we will be visiting shops during regular working hours.
Including 5 tastings + 1 hot drink, the tour costs £20 per person and tickets are available for purchase on Eventbrite. All pricings for private group tours are available upon request.
Contact Me
If you have any more questions about the walk or would like to organise a private tour, do not hesitate to get in touch with me either via EventBrite or send me an email directly to: yannick.pucci[at]gmail.com. You can also find me on Twitter where I'm always up for a chat too.
Organiser of Matcha Green Tea Walking Tour
Originally from Luxembourg, Yannick Pucci is an independent tour guide specializing in Art Deco walks of London. Constantly inspired afresh by his adopted city and its people past and present, he is an engaging and enthusiastic storyteller, and LastMinute.com has named his walks as some of the 'best London walking tours'.
Combining his love for architecture and history, Yannick's 'Art Deco in London' tours explore the zeitgeist behind the modern functionality and sophisticated glamour of 1920s and 1930s design. Suitable for all levels of knowledge, this series began with his popular 'Art Deco in Bloomsbury' walk, which made its debut at the Bloomsbury Festival 2013 and has been the subject of a Londonist Out Loud podcast. From the West End to the Victoria and Albert Museum, the cycle of tours now spans eight locations and covers a broad variety of Jazz Age themes.

 While Yannick can't exactly pinpoint the origins of his passion for all things Art Deco, he vividly remembers giving a presentation on the works of Tamara de Lempicka in secondary school. Since the launch of his first tour, he has always been seeking out interwar buildings wherever he travels and he has even discovered some striking examples hiding under his nose in Luxembourg. In his spare time, Yannick likes to collect Art Deco ceramics - Clarice Cliff and Shelley are some of his favourites designers - and he can often be found hunting for antique treasures at London's flea markets and car boot sales.
You can find reviews of Yannick's walks on his website London Art Deco Tours. He is available for public and private tours and you can contact Yannick here: yannick.pucci@gmail.com.