Matching Personality to Process {London}

Thursday, June 29, 2017 from 7:00 PM to 8:30 PM
Event Details

 "I ran the International Trading Desk at Goldman Sachs in New York. At it's peak it was a $200,000,000 revenue business. When I'm investing in Traders I want them to show me their process and that they're passionate about their process. Matching your personality to your process and showing returns is absolutely key to becoming a successful trader long term. A haphazard approach and thematic creep is death to a Trader. Learn first then find your niche" 
David Perlin - Senior Trading Mentor, Institute of Trading and Portfolio Management.
CLICK for David Perlins Press Release and Resume
Join David Perlin at his next exclusive Seminar;- 
Matching Personality to Process
Maximum 40 delegates
Early Bird FREE REGISTRATION
Standard Tickets @ $14.97
VIP Tickets at $247
 VIP Delegates receive 30 days access to the Online Video class that accompanies this seminar (value $79) in addition to seeing the presentation live in the room. Access is provided after delegates have attended the VIP lunch and Seminar.
https://itpm.myshopify.com/collections/all/products/ny-7-tristan-edwards-matching-personality-to-process
In this seminar, David presents on the topic that he is most passionate about .., that of Matching Personality to Process. There are multiple ways of making money in Financial Markets over multiple time horizons and multiple strategies. Many investors and traders even at the professional level never genuinely find their niche within financial markets i.e. what they enjoy and what they are good at in terms of process and in terms of optimising their abilities for maximum returns and wealth. David has experienced this first hand by trading all types of strategies and time horizons during his career, before finding his niche and becoming the Head of the International Trading Desk as Managing Director at Goldman Sachs and setting up hs own Hedge Fund as Founding Partner and becoming Head Trader at Hedge Fund Keel Capital.
David has been a true industry leader in Financial Markets over the lat 35 years, participating with great success in the biggest secular bull market in history and all of the Financial Markets corrections of the modern age. He has Mentored some of the best Hedge Fund and Investment Banking trading talent of our generation. Now it is your chance to learn directly from David.  
This seminar is particularly useful for Retail Traders who are either starting out and are trying to decide where they should concentrate their energies in terms of learning and also for experienced Retail Traders that are struggling to get consistent returns and finding their niche.
Get to Know David from our recent Vacation Trader Mentoring Programme in Florida >>> FFWD to 1:04:29 >>>
Seminar Content and Timetable;-
6:30pm registration, 7:00pm start.
The Unintended Consequences of Losses
Paper Trading and Demo Trading
Psychology and Emotional Detachment
Time Horizon Spectrum
Matching Personality to Process in Practice
<<< Seminar capacity is restricted to a maximum of 40 delegates per location, per calender quarter. Seats are regularly booked out in advance. Book early to avoid disappointment >>>
David Perlin has enjoyed incredible successes in the Financial Markets over the last 35 years. His industry Pedigree is extremely rare. This is a truly unique opportunity for Retail Traders to learn from David at his next Exclusive Seminar Matching Personality to Process.
David Perlin is a former Goldman Sachs Managing Director who ran the International Trading Desk out of New York from 1994-2004. He also founded his own Hedge Fund Keel Capital becoming Head of Trading from 2004-2006. With stints at Morgan Stanley, The Cypress Group, HSBC Securities and  BTIG, David returned to finish up his career at Goldman Sachs heading up the Investment Management Division out of Washington DC. David is now Managing Partner of his own Investment firm Pearl Investments in Washington DC and a Senior Trading Mentor Retail Trader students at the Institute of Trading and Portfolio Management. David will present live in the room in London.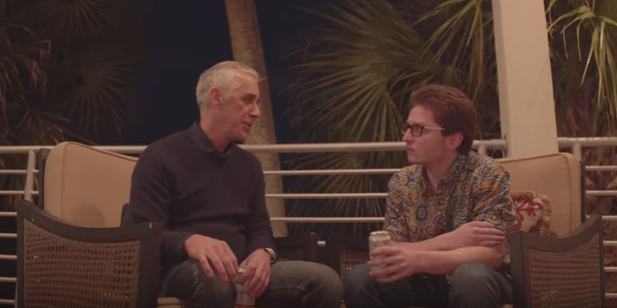 Background
The Institute of Trading and Portfolio Management was established to educate, inform and coach Retail Traders & Investors how to take a more Professional approach to Trading and Investing in the Financial Markets. We deliver the highest level of Trading and Portfolio Management education available to the Retail Trader / Investor globally, utilising teaching methods that everyone can understand and deploy themselves. We manage a global Portfolio ourselves and manage a community of Retail Traders and Investors, that connect with eachother and support eachother. We provide our community with a favourable infrastructure that allows each individual to reach their full potential. Additionally, we invest in our best performing students / traders and we also place some of our best traders into Professional Trading employment with Hedge Funds and Investment Banks.
Typically we have three types of delegates that attend our seminars and then join the Institute;-
1.    Delegates currently trading with their own money who have struggled to make consistent Returns on their Capital.
2.    Delegates who want to start trading with their own savings and seek a higher level Professional Trading & Investing education Vs what is available elsewhere.
3.    Delegates who are looking to enter the Professional world of Trading and Investing via Hedge Funds and Investment Banks.
You do not need any prior experience in Trading and Portfolio Management to attend one of our seminars. All you require is a basic level of common sense and arithmetic ability.
At the Institute you will be taught everything you need to know from basic to more advanced techniques. Our approach is challenging both to a beginner and more experienced traders. The professional trader approach is like nothing you have ever seen before. This is because it is simply not taught to the Retail Trader market and is usually only reserved for Professional Traders. 
For background information on Institute Trading Education please       Click Here
For more information on ALL upcoming Institute seminars please        Click Here
To visit the Institute website and experience all that we do please       Click Here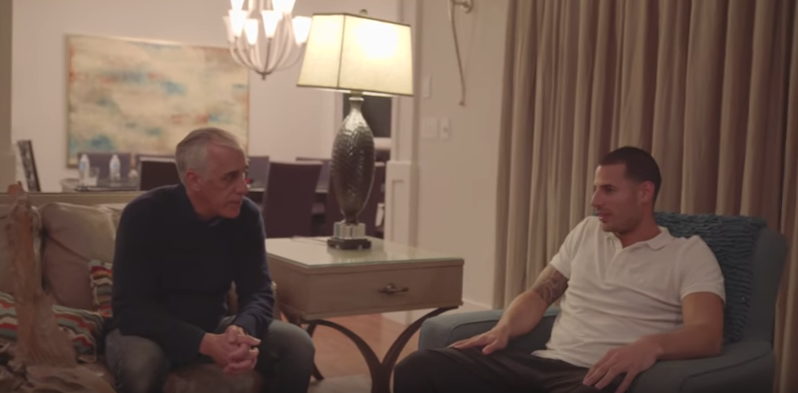 We look forward to seeing you there !!!
When & Where

Room C1.03
University of Westminster,
115 New Cavendsish Street,
W1W 6UW London
United Kingdom


Thursday, June 29, 2017 from 7:00 PM to 8:30 PM
Add to my calendar
Organizer
The Institute of Trading and Portfolio Management was established to educate, inform and coach highly aspirational individuals who are currently either trading the markets with their own savings or seeking professional employment at an Investment Bank or Hedge Fund.