Material and Visual Culture Seminar Series
Material and Visual Culture Seminar Series
About this event
Join us for interdisciplinary discussion of research on material and visual culture from scholars across the UK and beyond. The programme showcases emerging scholarship in material culture studies, promoting the work of PhD students and Early Career Researchers, drawn from a range of disciplines. Each week we will have two 20 minute papers followed by 20 minutes of questions. View the full schedule and abstracts on our website here.
Please sign up to each week individually. Seminars will take place weekly on Wednesdays at 5pm (Edinburgh) for 1 hour. They will be hosted through the online platform Collaborate. No account required to participate. Please note that by registering you agree to being recorded.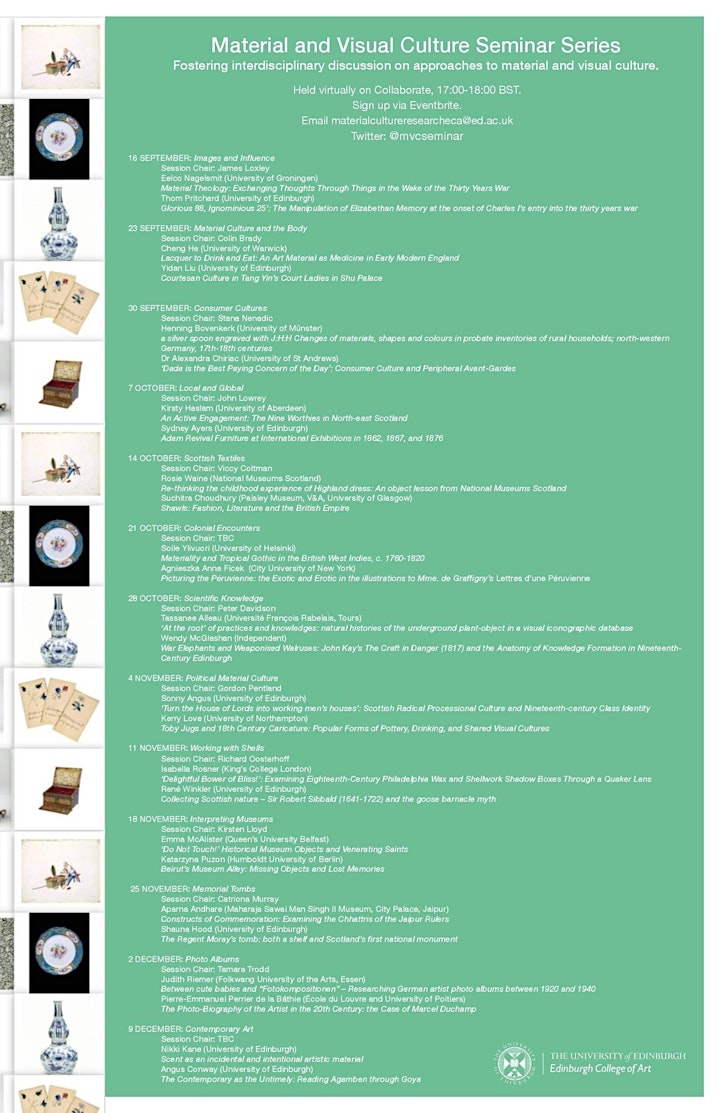 Organiser of Material and Visual Culture Seminar Series
Comprising scholars from a variety of fields and geographical specialisations, the cluster aims to foster interdisciplinary approaches to the study of materiality. In particular, we are interested in the myriad relationships between people and things, interrogating issues of making, consumption, exchange and agency.