About this Event
This two-day online seminar, jointly led by the University of Glasgow and National Museums Scotland, is part of the Royal Society of Edinburgh-funded project '"In my End is my Beginning": The Memorialisation and Cultural Afterlife of Mary Queen of Scots'. In the seminar a series of Marian academic experts, curators and heritage specialists will discuss several key objects that have been linked to Mary, often in controversial and unusual ways, and will explore the problems and challenges that come with putting on exhibitions relating to the Scottish queen. Key questions to be addressed include: what makes a Marian object 'authentic'? How do curators negotiate the difficult line between the objective truth (or untruth) of objects linked to Mary, and the romance and drama of her story? How do we tell Mary's story in the 21st century, and what role does digital technology and curation play in this?
The two sessions will comprise an online panel discussion, informed by a range of pre-reading and preparatory videos for attendees to review beforehand. The online seminars will be held via Zoom.
(All images copyright National Museums Scotland)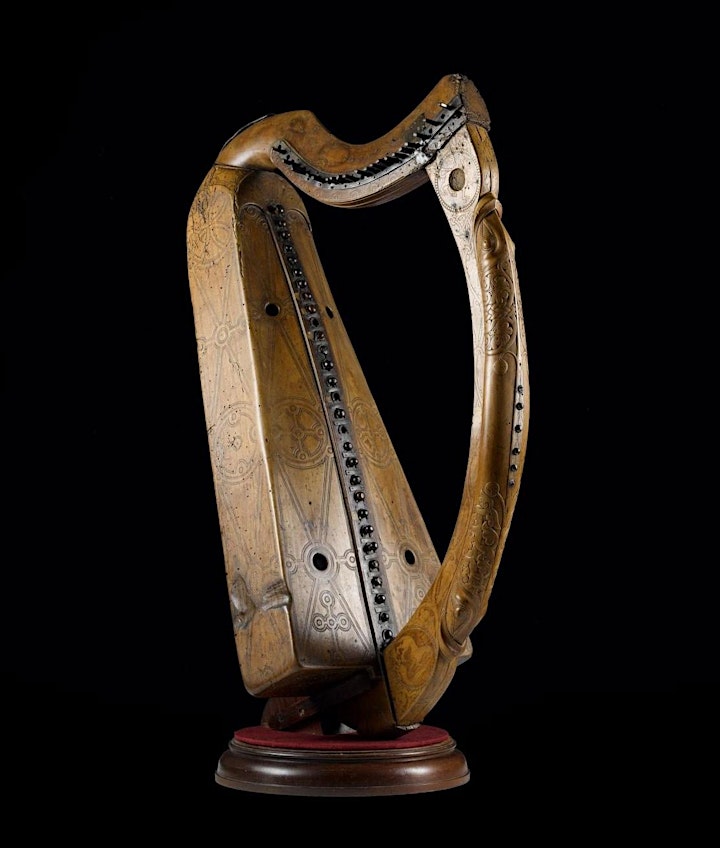 Session 1: Marian objects in the museum and archive (Thursday 6 August, 10AM-12PM):
Alison Rosie (National Records of Scotland): The wardrobe inventories of Mary Queen of Scots
Anna Groundwater (National Museums Scotland): Materialising Mary: objects and authenticity (includes a virtual exhibition walkthrough of key objects at the National Museum of Scotland)
Deborah Clarke (Palace of Holyroodhouse) will also be joining this session as a guest member of the panel.
Session 2: Re-presenting Mary: challenges and opportunities (Friday 7 August, 10AM-12PM)
Julie Holder (University of Glasgow): the multiple meanings of the Queen Mary Harp
David Forsyth (National Museums Scotland): Exhibiting Mary: challenges and opportunities
Anna Groundwater (National Museums Scotland): Materialising Mary: going digital