Materials and Design Exchange Annual Lecture 2016 - Sir Kenneth Grange in c...
Description
Design for life - Sir Kenneth Grange RDI in conversation with Hugh Aldersey-Williams
Hosted by Knowledge Transfer Network (KTN)
From the Kenwood mixer (1960) and 125 HST train (1972) to the Anglepoise 228 lamp (2009), Sir Kenneth Grange's name is stamped on some of the UK's most iconic designs. Born in 1929, he continues to practice as an industrial designer and is Visiting Professor in Design Products at London's Royal College of Art. His top three inventions that have changed the nature of industrial design are the hydraulic ram, electronics and the O-ring (toric joint). Sir Kenneth was appointed Royal Designer for Industry (RDI) in 1969 and knighted for services to design in 2013.
For the 2016 MaDE Annual Lecture Sir Kenneth will be in conversation with Hugh Aldersey-Williams, author of British Design (MOMA) and Periodic Tales, the Curious Life of the Elements. The discussion will range from Sir Kenneth's approach to prototyping and materials selection to speculation on how advanced materials and manufacturing processes are creating new opportunities and challenges for the next generation of designers. Audience questions may be submitted whilst registering or on the night.
The Materials and Design Exchange (MaDE) encourages awareness, exchange of knowledge and collaboration between designers, manufacturers and materials scientists. MaDE activities are co-ordinated by KTN, the UK innovation network founded by Innovate UK.
The ticket price includes access to a drinks reception following the lecture and a donation to the Salvation Army as requested by Sir Kenneth. Additional donations may be made via the booking process.
Tickets are non-refundable
Programme: Doors 6.10pm - Starts 6.30pm - Reception 8.00pm - End: 9.00pm
Venue: Lecture Theatre G34, Sir Alexander Fleming Building, Imperial College London, Imperial College Road, Off Exhibition Road, London, SW7 2AZ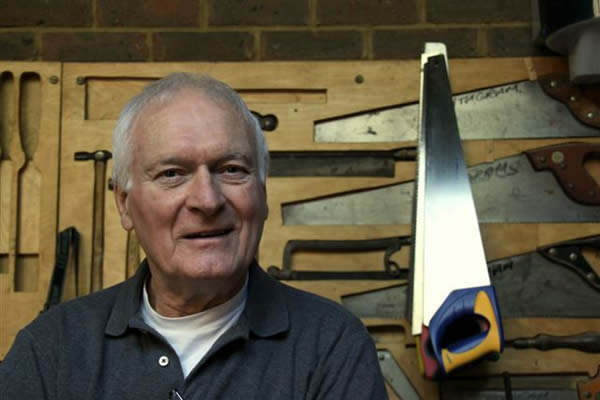 Photograph by Barbara Chandler