Maths Functional Skills Entry 3 to Level 2
About this event
Improve your Maths skills over the course of 15 weeks and beyond
On what platform will the course be taught?
Microsoft Teams - will enable you to access the team's page to course material, ask questions and join meetings quickly all in one place (please note If you do not have a Microsoft account, you will be required to sign up).
The first day time you'll join you will be assessed to ensure you're doing the right level.
Venue for assessment?
The Adiaha Antigha Centre, 24-30 Dalston Ln, London E8 3AZ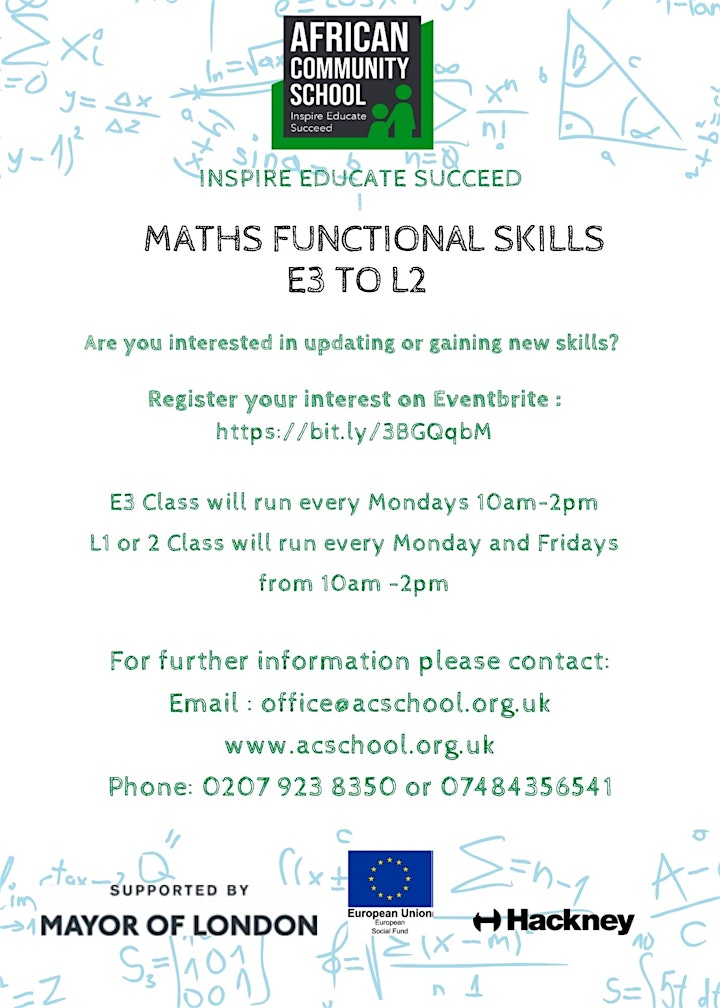 Organiser of Maths Functional Skills E3 to L2 ( Online)
African Community School is a community organisation operating from Hackney. We provide a safe environment for children, young and adult through a range of services to relieve poverty and promote social and economic well- being of young children living in Hackney and surrounding areas.