Description
Mathematics has played a vital role in the development of human civilisation, and is the foundation of much of modern technology and popular culture. However, the achievements of mathematics and mathematicians are often unknown or misunderstood.
In this talk the contribution of mathematicians over the centuries will be celebrated, showing how mathematical ideas have huge relevance today – varying between Maxwell and the mobile phone, Florence Nightingale and modern statistics, Pythagoras and the development of music, Euclid and art, Euler and Facebook, and Cayley and Google. Even basic mathematics can make a profound difference to our lives.
The talk will be accessible to Year 8 students and older.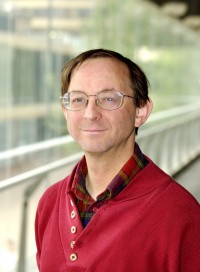 Chris Budd is Professor of Applied Mathematics and Director of the Centre of Nonlinear Mechanics at the University of Bath. He is also Chair of Mathematics at the Royal Institution and Gresham Professor of Geometry. Chris is a passionate populariser of mathematics. He works on a number of projects with schools and is the author of "Mathematics Galore". He has made numerous guest appearances on national radio and television and has been recognised with many awards for his work in maths.
FAQs
Where is the Larmor lecture theatre?
The Larmor lecture theatre is located on the main university campus. It is number 38 on the map below.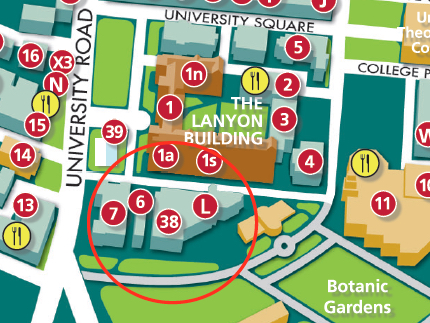 What are my transport/parking options for getting to and from the event?
We are sorry that we cannot offer parking at Queen's University Belfast due to the event being held during term time. However small school buses may enter for disembarking and collection though the entrance to the Main Campus on University Square (requires prior arrangement with the organisers).
How can I contact the organiser with any questions?
Please e-mail mp.outreach@qub.ac.uk with subject "MathsWeek Ireland Public Talk"