Description
If you could easily access your subconscious mind would you re-write those programmes that are not serving you - like I'm not good enough, I'm a failure, I'm rejected etc.?
When mindfulness combines with EFT a powerful tool called Matrix Reimprinting or the EFT meditation is created.
Matrix Reimprinting is a form of meditation with EFT where the therapist leads the client to mentally revisit a stressful past event in order to resolve it by using EFT, intuition and creativity. It can also be self-applied by the client.
---
The scientific research with electroencephalography during a session with Matrix Reimprinting shows, that the brain activity slows down to theta and even delta brain waves (as in a deep sleep). Therefore this modality can effectively uncover unconscious experiences and emotions including pre-conscious memories from early childhood age and even past lives.
---
EFT-tapping desensitizes the stress centre in the brain (the amygdala) and releases the negative emotional charge. That allows the painful perceptions about the memory, about the past self and the negative decision from the event to change. The clients get deep personal insights about themselves and their interactions with the environment. Inner resources are creatively given to the past self to bring resolution. As a result a new meaning to the experience naturally emerges which is then imprinted into the subconscious mind through connecting with all senses.
Matrix Reimprinting is very effective for the same psycho-emotional (panic attacks, post traumatic and depressive disorders, phobias), psychosomatic (high blood pressure, overweight, food disorders, etc.) or physical problems (as a supportive therapy with illness or physical pain, allergies, fibromyalgia, etc.), as EFT does. Like all meridian energy modalities Matrix Reimprinting is recommended when medication or chemicals are inappropriate to use like in the case of pregnancy, kids, or lack of results with allopathic or homeopathic medicine. In addition it reaches deep into the subconscious and unconscious mind (due to the meditative state of mind) and enhances the body-mind connection to a deeper level.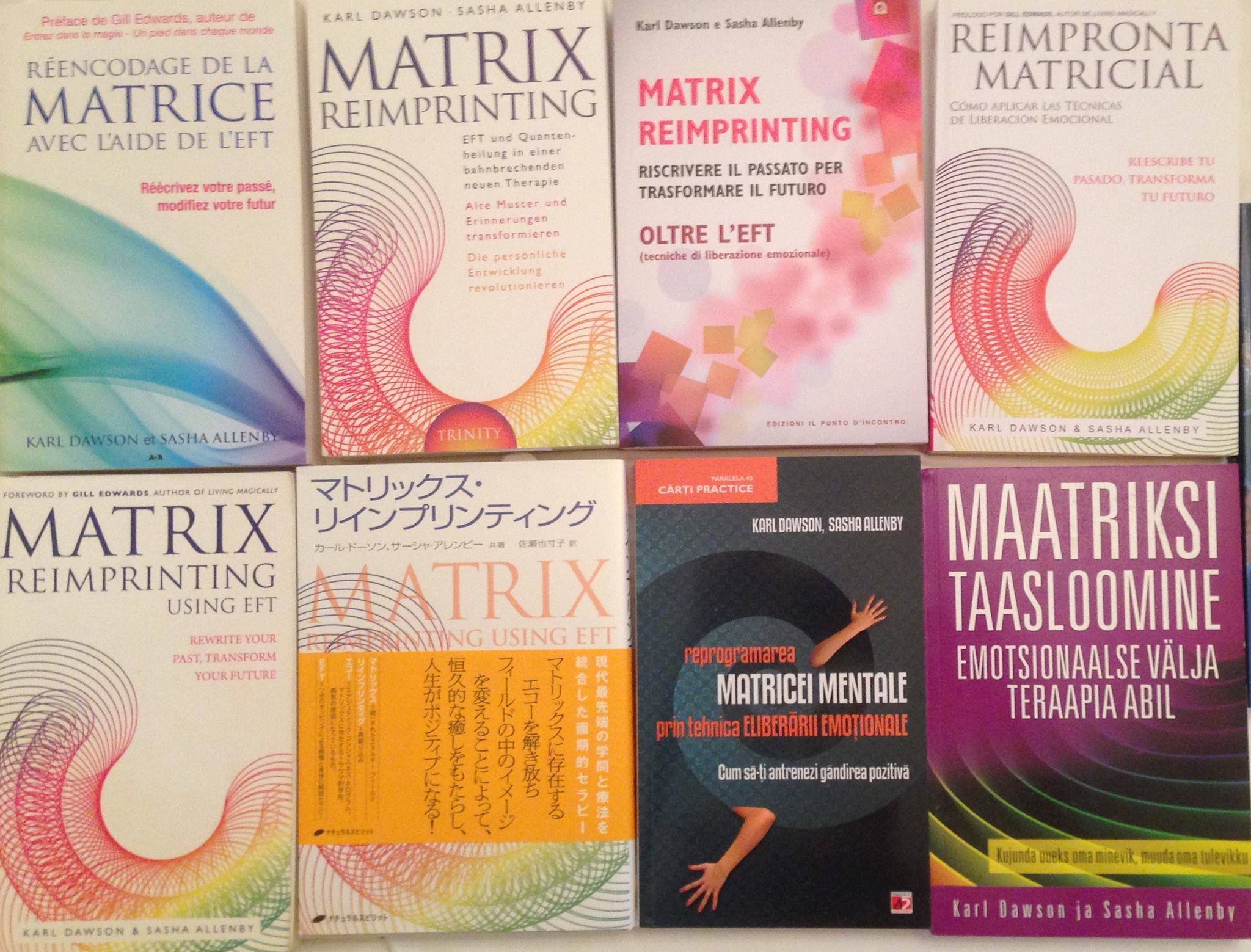 Intuitive technique, Matrix Reimprinting can easily get to the root of the problem. It is extremely effective to bring consciousness to areas of life or self which are less functional and to reveal limiting beliefs. The most distinguished quality of Matrix Reimprinting compared to the other EFT based modalities, is that the client can replace the old destructible beliefs with new empowering ones. This dramatically improves the emotional and physical health, it brings back the mental balance and increases the quality of life. A lot of people, who are using Matrix Reimprinting are having a deeply transforming and mystical experiences.
This fun, fast paced workshop is packed with relevant information and practical hands-on experience to give you the skills and confidence you need to be a successful Matrix Practitioner.
This workshop will revolutionize your current EFT practice by teaching you how to:
Access and clear early and pre-verbal trauma--all the way back to the womb

Reveal the subconscious reason/event for a disruptive behaviour pattern

Discover and reverse negative core issues and beliefs

Gently resolve even the worst trauma

Work with dissociated or non-emotional clients

Send a powerful message to the body and DNA that the trauma is over

Eliminate negative life patterns and self-sabotage

Empower your clients with new resources and beliefs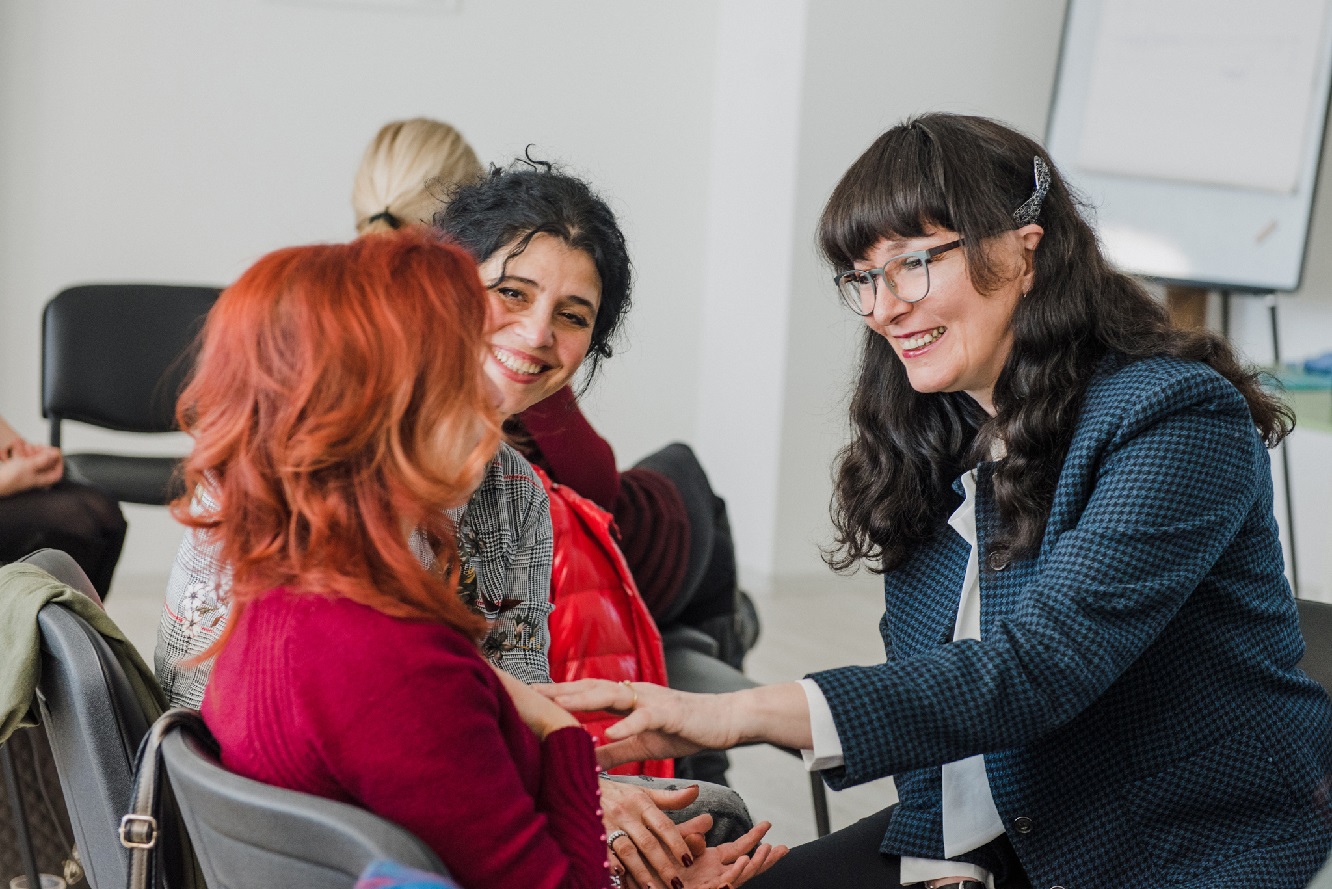 Testimonial about Matrix Reiprinting
David Hamilton PhD, scientist and best-selling "Hay House" author:
Matrix Reimprinting is simple to learn and intensely practical. It's underpinned with science. If you transform your belief system, you can transform your experience of reality.
If you are a helping professional from any of these fields:
psychology (including students at university), psychotherapy, counselling, hypnotherapy, regression, homeopathy, NLP, naturopathy

,

nutrition, social work or relief work from negative experience

;

alternative health or wealth modalities like EFT, life-coaching, body work, energy work, energy healing, breath work, astrology, human design, massage therapy, yoga

;

or anyone looking for efficient methods for personal productivity and transformation

;


EFT-skills are required (EFT practitioner Level 2).
What are the benefits for you:
you will learn how to easily get to the subconscious mind

you will learn how to change old model and destructive beliefs on subconscious level

you will master methods, which can dramatically improve the quality of your work

create a personal practitioner page on www.matrixreimprinting.com full of video resources at £99
Included:
Binder with all course materials
PDF of the course PowerPoint
Audio recording of the training course
Certificate of Completion
Course Fee:
THIS WORKSHOP IS INTENDED FOR EFT/TFT PERSONS, IF YOU HAVE NOT ATTENDED A COURSE ON EFT PLEASE SEE EFT LEVEL 1&2 THAT PRECEDE THIS COURSE, this is a prerequisite.
Book both EFT and Matrix Reimprinting for only £595, saving £125
RECOMMEND THAT EVEN IF YOU ARE AN EXPERIENCED PRACTITIONER YOU RESIT EFT FOR £100 CONTACT irena at eft4success.eu
Basic course - £325
Special Discount if you've already taken the workshop with another trainer and want a refresher: all two days £75
You can reserve for the workshop by paying a £ 50.00 deposit.

For more information write to: irena at eft4success.eu