Description



Matt Abbott 'Two Little Ducks'
Edinburgh Fringe preview show
Doors 1900 for a 1930 start
£5 advance, £7 on the door
support from Matt Nicholson
and Step Jones.

From council estates to the Calais Jungle, Matt Abbott uses razor-sharp wit, storytelling and linguistic flair to present this deeply personal and political show. Humorous and harrowing, celebratory and confrontational; a vital poetic journey for 2017.
Native to a city that voted 66% leave, Matt Abbott uses socio-political commentary and kitchen-sink realism to illuminate and explore the chaos behind Brexit. From the aftermath of the Thatcher years to overnight pie shops and MegaBus marathons, this is poetry for the underdog from one of our leading new voices. A warm, engaging, vital and visceral spoken word experience.
Matt Abbott is a politically active spoken word artist from Wakefield. In 2016, he shared a stage with the likes of Paul Weller, Ken Loach, Sleaford Mods, Sara Pascoe and Francesca Martinez, and starred in a national TV ad campaign for Nationwide Building Society. Co-founder of A Firm Of Poets and founding owner of spoken word record label Nymphs & Thugs, he is a rising star on the UK's flourishing spoken word scene.
This special Edinburgh Fringe preview offers you an early peek at the show which will do a full run at this year's festival, at the Underbelly Cowgate venue (tickets are on sale here). The night will feature support acts from approximately 1930-2010, and the show will be finished for 2130. Please note that tickets cost £5 in advance and £7 on the night.
Matt Nicholson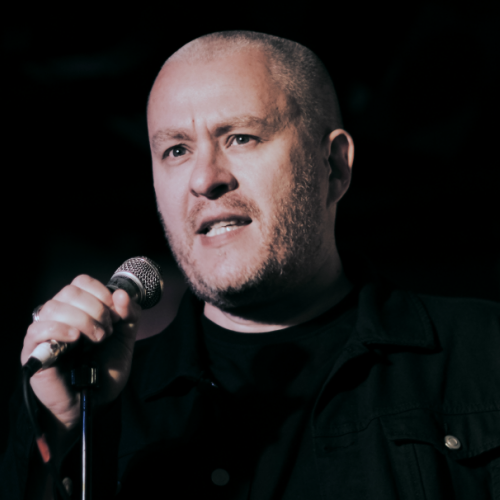 Matt Nicholson is a passionate poetic voice from Hull, in East Yorkshire, from where the culture comes from in these crazy, mixed-up times. He is fiercely proud of where he comes from and how he got there, and his debut collection, There and back to see how far it is, published in 2016, bristles with stories of his journey in poems that are sometimes dark and intense, sometimes lyrical and heartfelt, but always painstakingly honest.
Matt has performed at The Freedom Festival, Poetry at The Parsonage, Word on the Street, and across the North of England for the last 2 years, and is rapidly establishing a reputation as one of the more visceral and unapologetic new voices on the Northern Poetry scene.
Step Jones
Step Jones is an artist and writer from Wakefield, living in Leeds. Her work has a personal theme relating to feminism, inner struggles and self perception. She has been published several times in Nymphs & Thugs' quarterly SOAPBOX zine.