Matt and Pete's Digbeth Photo Walk

Sunday, 25 March 2012 from 15:00 to 17:00 (BST)
Event Details
Update: We've got 30 bookings for this which is more than enough.
Sorry if you wanted to come, but we do plan to do more of these in the future. Thanks for your interest. 
What lies beyond Moor St Queensway?
What is hiding behind the Institute?
What's going on in that bit past the Custard Factory?
And, more importantly, what's the best way to photograph it all?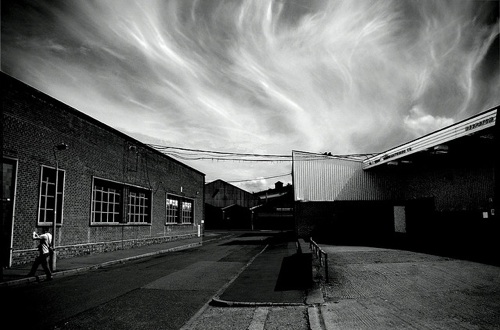 Matt Murtagh and Pete Ashton run a Photo School central Birmingham. Their course is called Photographing The City and breaks down into four parts:
People – An introduction to street photography
Structure – Photographing the urban landscape
Detail – Abstract street photography
Life – Practical documentary photography
The classes are a combination of academic learning, practical photography and peer review, all aimed at you becoming a better photographer able to look at your city in new ways.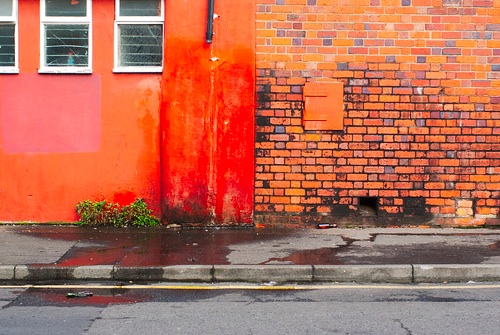 As an cynical and callous attempt to cash in on the Still Walking festival we are running a free, yes free, guided walk through the back streets of Digbeth to promote our business. 
This is not an official Still Walking event. It's a piece of promotional activity. Our goal is to show you how awesome we are at helping people take great photos rather than some high-falutin' celebrating of the walking experience. But we'll probably fail at that and just run a nice, casual guided stroll with some professional advice on hand.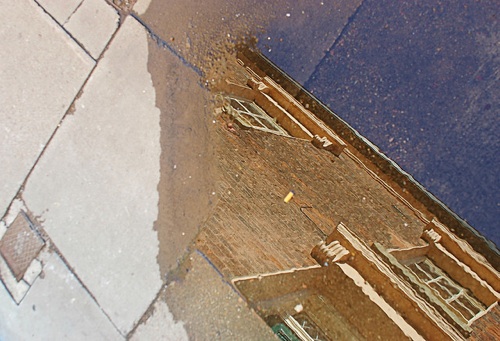 The walk starts at the Moor St Station cafe, which most people can find, and quickly turns off the beaten track and into the depths of Digbeth, where few dare to tread, ending at the world famous Spotted Dog for a well deserved beverage or two. On the way you'll discover:
The Polish Madonna!

The Hippy Enclave of Allison St!

Massive Railway Arches Everywhere!

The Oldest piece of Monolithic Railways Architecture in the World!

The Painted Building!

The Obligatory Canal!

Vistas of Post-Industrial Romanticism!

Contemporary Graffiti Art!

Hipsters in Custard!

and much much more!
We'll take you to parts of Birmingham you didn't know were worth bothering with and encourage you to take photos of things you hadn't considered pointing a camera at. And you'll thank us for the opportunity. And then you'll book one of our actual classes with proper learning and stuff.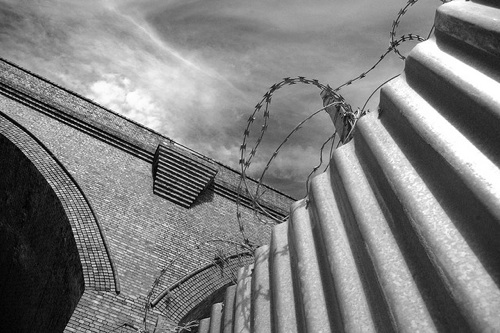 Everyone is welcome, no matter their ability or camera. Cameraphones are as valid as DSLRs. All ages welcome though kids should be accompanied. While we're organising this we're not responsible for your safety or security so be sensible. 
Please book a place so we know how many people are coming, but if you forget you can just turn up on the day.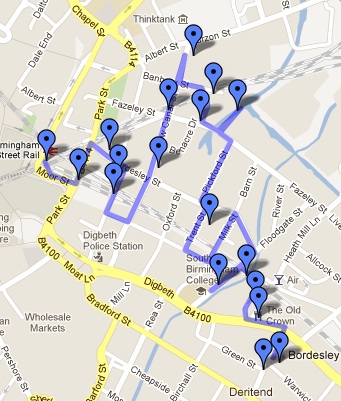 All photos taken in Digbeth by Matt
When & Where

Moor Street Station Cafe
Moor St Queensway
B4 7UL Birmingham
United Kingdom


Sunday, 25 March 2012 from 15:00 to 17:00 (BST)
Add to my calendar
Matt and Pete's Digbeth Photo Walk