About this Event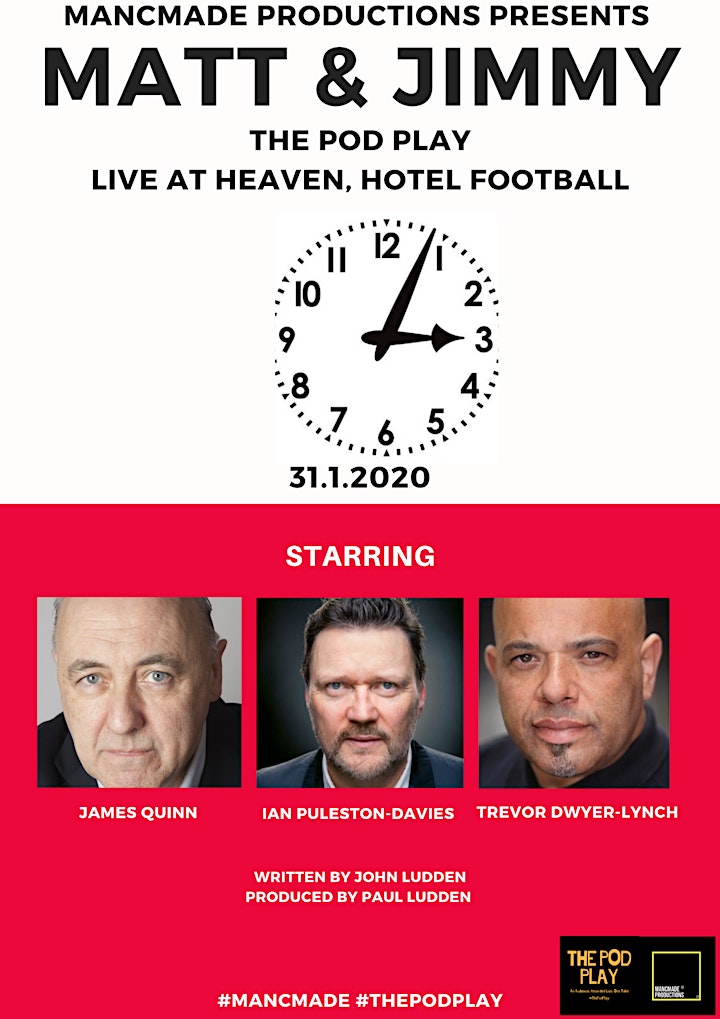 On 14th January 1969, Sir Matt Busby officially stepped down as manager of Manchester United. After the press conference was finished, Sir Matt realised he still had unfinished business. During the near melee, there had been but one question that had appeared to rile him. 'What about Jimmy?' a voice bellowed out from the press boys. 'What about Jimmy Murphy, Matt?' So, it was Busby sought out a man closer than a brother, but in other ways, a world apart. He had to find him, talk to him and explain. Sir Matt walked out of the tunnel into an empty stadium, and there he was. Jimmy sat high in the stand above the dugout. It was time to speak the unspeakable truth. It was time to talk of fallen angels…..
Our Charity Partner
The tickets for Matt & Jimmy are FREE but please take a couple of minutes to check out these guys.
The MancSpirit Creative Change Mcr Homeless Project. For more information on this amazing project and to DONATE please Click Here.
Thank You.