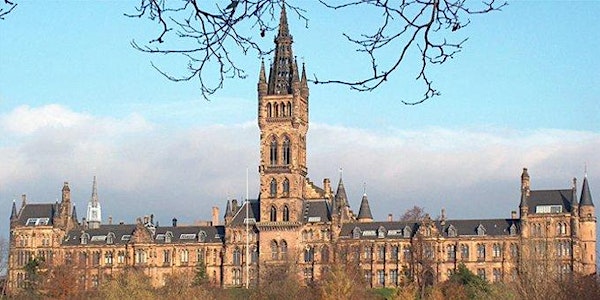 Maurice Bloch Seminar, Prof Sridhar Venkatapuram
Event Information
Location
Sir Alexander Stone LT
University Gardens
G12 8QL
United Kingdom
Description
We are pleased to invite you to: The Institute of Health and Wellbeing Maurice Bloch Annual Lecture Series 2016/17
Title: Why Health Capability? The necessity for conceptual clarity in pursuing health justice.

Presenter: Dr Sridhar Venkatapuram
Date: Thursday 25 May 2017
Time: 1pm a light lunch will be served 30mins beforehand
Venue: Sir Alexander Stone LT
Chair: Dr Richard Brunner
Abstract:
The capabilities approach, initially conceived by the Nobel Prize winning economist and philosopher Amartya Sen, has had tremendous influence in various academic disciplines and policy arenas. Most significantly, the capabilities approach has influenced economics, particularly development economics as well as political philosophy, particularly on theorizing about social and global justice. This lecture presents the capabilities approach and how it can be extended to health, and public health. The concept of health capability, or health as a capability to be and do certain things that constitute a life with equal human dignity, offers a potentially more productive approach to identifying and addressing the full determinants, levels , distribution patterns, and differing experiences of disease and impairments. It also offers a pathway to shift our focus to health, rather than disease and impairments. The conceptual framework for a health capability, grounded in the ethical theory of the capabilities approach, also offers ways to argue for health rights and health equity. But realizing health capabilities and health justice will require far more inter-disciplinary reasoning across the social and natural sciences as well as across the empirical and normative divide.
Biography
Research interestsSridhar has been at the forefront of health ethics and global health for over twenty years. He was awarded an honours distinction at Brown University for his undergraduate international relations dissertation on HIV/AIDS and human rights in the early 1990s well before HIV/AIDS was recognized widely as a global health and development issue; he was a pioneer of the health and human rights movement as the first researcher at Human Rights Watch to examine HIV/AIDS and other health issues directly as human rights concerns; and at the age of 25 he was supported by the Ford Foundation to provide human rights training to the first cohort of Indian HIV/AIDS organizations. At Harvard, he worked with the late Arjun Sengupta, UN Independent Expert on the Right to Development, in conceptualizing its philosophical and ethical framework.He has worked as a consultant for a range of international organizations including the Open Society Institute, the Population Council, and Doctors of the World-USA. He holds a number of degrees in a range of disciplines including international relations (Brown), public health (Harvard), sociology (Cambridge) and political philosophy (Cambridge). Sridhar has won numerous awards, scholarships, fellowships, and grants including exceptional cases where awards have been doubled. He secured his first major research grant while still completing his PhD. His doctoral dissertation on the moral right to 'the capability to be healthy' was supervised by Melissa Lane, and examined and passed without corrections by Amartya Sen, Nobel prize winning economist and philosopher. It formed the basis of his first book titled Health Justice: An argument from the capabilities approach published in 2011 by Polity Press.In 2011 he was awarded the prestigious Wellcome Trust Research Fellowship which fully supports a fellow for three years to undertake their own research agenda. He gives lectures on the philosophy and ethics of health, health inequalities, and global health policy around the world. Sridhar was recently been elected to the fellowship of the RSA and was a fellow of the UK Parliament Office of Science & Technology in 2012. He is also a Fellow and member of the Executive Committee of the Human Development-Capability Association. Sridhar has also served on a number of Research grant review panels and reviews for a variety of scholarly journals.Sridhar is currently working on his second book which focuses on the modern history and current issues in global health ethics aimed at undergraduates.His current reseach projects cover the following topics:
1.the place of health in theories of social/global justice, with primary focus on the capabilities approach;
2.the philosophical construction of a moral/human right to health;
3.global justice and health inequalities;
4.the ethics of addressing social determinants of health and social gradient in health;
5.philosophy and ethics of health economics;
6.philosophy and ethics of epidemiology and evidence based health policies.
Date and time
Location
Sir Alexander Stone LT
University Gardens
G12 8QL
United Kingdom