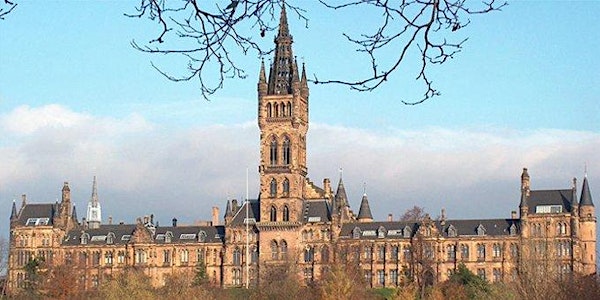 Maurice Bloch Seminar: Professor Anthony Hunter
Event Information
Location
Yudowitz Seminar room
Wolfson Medical Building
University Avenue
G12 8QQ
United Kingdom
Description
We are pleased to invite you to:
The Institute of Health and Wellbeing Maurice Bloch Annual Lecture Series 2018/19
Title: Towards Computational Persuasion for Behaviour Change Applications.

Presenter: Professor Anthony Hunter

Date: Wednesday 20 March 2019

Time: 1pm-2pm, a light lunch will be served 30 minutes beforehand
Venue: Yudowitz Seminar room, Wolfson Medical School
Chair: Professor Neil Hawkins

Abstract
The aim of behaviour change is to help people to change aspects of their behaviour for the better (e.g., to decrease calorie intake, to drink in moderation, to take more exercise, to complete a course of antibiotics once started, etc.). In current persuasion technology for behaviour change, the emphasis is on helping people to explore their issues (e.g., through questionnaires or game playing) or to remember to follow a behaviour change plan (e.g., diaries and email reminders). However, recent developments in computational modelling of argument (a subfield of AI) are leading to an alternative approach to persuasion that can potentially be harnessed in behaviour change applications. In this approach, a software system and a user can exchange arguments in a dialogue. So the system gains information about the user's perspective, and it can provide arguments to fill gaps in the user's knowledge, and to overturn misconceptions held by the user. Our work has focused on modelling the beliefs and concerns of the user, and harnessing this model to make the best choices of move during the dialogue for persuading the user to change their behaviour. During this talk, the background to, and components of, our approach will be presented together with some promising preliminary results with participants.
About the speaker
I have a BSc (1984) from the University of Bristol, and an MSc (1987) and a PhD (1992) from Imperial College, London which was supervised by Dov Gabbay. I was a research fellow at the IT Research Institute at the Univesity of Brighton from 1987 to 1989, and a research associate in the Department of Computing at Imperial College, London, from 1989 to 1996. Since 1996, I have been in the Department of Computer Science at University College London. Currently, I am Professor of Artificial Intelligence, and head of the Intelligent Systems Research Group, in the UCL Department of Computer Science.
My research is in the area of knowledge representation and reasoning which is a branch of artificial intelligence. More specifically, I am interested in the inter-related topics of computational models of argumentation; Knowledge merging and aggregation; and measuring and analysing inconsistency.
Date and time
Location
Yudowitz Seminar room
Wolfson Medical Building
University Avenue
G12 8QQ
United Kingdom