Description
Over the last 10 years, I have been very passionate about helping businesses by educating, inspiring, motivating and informing entrepreneurs and small businesses on how to avoid the pitfalls of business as well as being informed and equipped to sustain and expand their brands & enterprises beyond their own imaginations!
Our February seminar kicks off with a bang as we address one of the main two areas that businesses grapple with everyday MONEY & MARKETING, join me and other entrepreneurs for a day of serious business, speaking opportunities and networking!
INTRODUCTION TO CRYPTOCURRENCY | 12:30 -2:30pm
-Find out about Cryptocurrency and how your business can benefit in 2018 hosted by Dr Sunny Ahonsi, My Money Management Education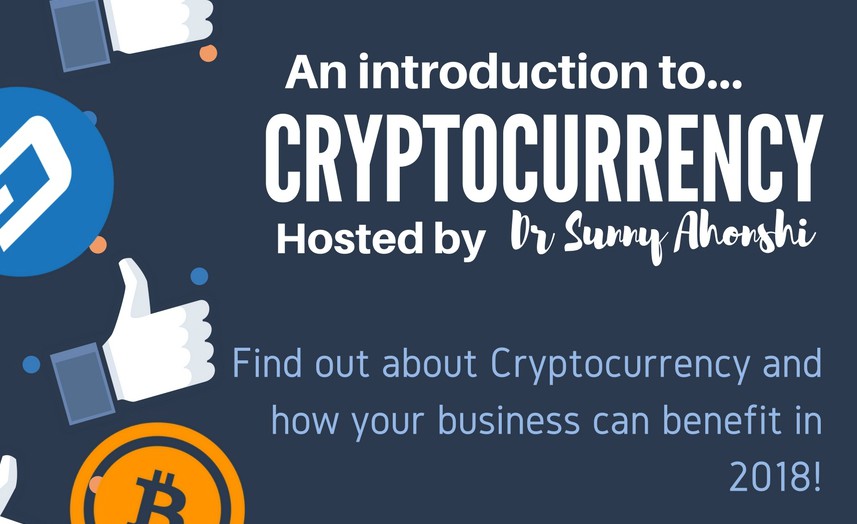 FUNDING AND FINANCE OPTIONS TO GROW YOUR BUSINESS | 2:30pm-3:20pm
-Find out what funds and finance is available to start or grow your own business, also hear about franchising opportunities, hosted by Mavis Amankwah, Rich Visions
PROTECT YOUR HEALTH AND WEALTH (PENSIONS, WILLS AND INCOME PROTECTION) | 3:20pm-4pm
-How to get the right cover to protect your health and wealth hosted by Jeff Clarkson, Money Management Team
MARKETING AND BRANDING YOUR BUSINESS TO INCREASES SALES | 4pm-5pm
-How to clearly brand and promote your business,product or service hosted by Lily Mensah, Lyncs Media
START A READY MADE BUSINESS | 5pm-5:30pm
-For those who want to start a ready made business where you invest a little but get all the quirks and revenue by Rasa Mesakauskiene, NeoLife

INVESTING IN CRYPTOCURRENCY | 5-5:30pm

-The benefits about Cryptocurrency for business in 2018 hosted by My Money Management

SPEED NETWORKING & BUSINESS SPOTLIGHT | 5:30-6.30pm
--
WHO SHOULD ATTEND:-
Start-up businesses/Established businesses/Those interested in already made businesses/Sole Traders/Entrepreneurs & Business Owners wanting to increase their sales and revenue.
Do not miss this event if you are very serious about coming out of your comfort zone and taking your new or existing business to another level. Book early to avoid disappointment as this event has LIMITED spaces! For more information you can call us on 07949847841.
See you there!
Mavis Amankwah and team
PS: This event will be recorded for promotional purposes