Description
Spend a couple of hours in the company of other like minded business people – network and mastermind and learn some new techniques that will help you take your business and finances to the next level.
Do you ever wonder why some people build business's and earn money easily while others work hard and struggle to make time for everything they wish to do?
Would you like to learn simple steps to multiply your effectiveness and see a direct impact in your bottom line?
Are you a business owner interested in multiplying your results and bringing your performance to another level?
THEN THIS EVENT IS FOR YOU!
Habits are the key to success and yet it can be difficult to eliminate non productive activities and replace them with successful action steps producing the results we truly desire. Most of us, business owners, are busy managing day to day tasks and rarely find time to step back to implement changes that really make a difference. We end up working substantial hours, not necessarily seeing the rewards we were hoping for. Let's spend this evening looking at simple tools that can make a significant difference in performance, productivity and your bottom line.
Join us for two and half hours of networking with like minded business people and a full one hour seminar packed with information that will bring your results and your business to another level.
Value your time - mastermind and learn together in one place at one time
YOU WILL LEARN:
What makes successful people successful and how they earn money easily

How to shift your mindset to create financial freedom and increase your effectiveness & productivity

How to replace non productive habits with activities that make a difference

Proven process to multiply your results and your income
MandyEvill is a success and mindset coach and Thinking Into Result Consultant, trained and mentored by Bob Proctor (world renowned expert in multiple streams of income, human potential and maximising productivity). She's passionate about helping people experience and express their true potential. Mandy enjoys showing individuals and businesses how they can maximise their results easier and faster than they ever thought possible
Looking forward to seeing you there!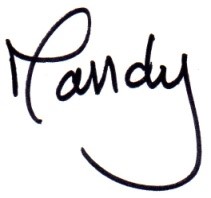 Info on the evening:
Bar and snacks available
Network between 6.30 and 7.15
Seminar: 7.15 to 8.15
Network again afterwards
Free Parking available