Maximising ROI on technology - investing in people alongside technology
Description
Given all that is going on with digital, we know that business must move faster.
It is critical to understand that culture changes the power of tools. While digital transformation is real and happening, it is through achieving a culture of collaboration that digital transformation is facilitated, not the other way around.
So what can you do, starting today, to better leverage your existing assets and get the most return out of technology?
First, we need to understand the business case for new ways of working, and why HR as a function needs to get with the program, and fast.
This event explores the challenges facing HR and IT departments today who are being challenged to deliver greater ROI from technology investment. Not to be missed!
"Great new insights and shared learning through discussion."
Marijke Cazemier
Strategic People Director, Inmarsat
Agenda:
• The changing world of work  
• Understanding new user behaviours
• Driving maximum ROI from your technology
As capacity is strictly limited, we ask that you secure your place early, and please advise us if you are unable to attend.
Upcoming Atmosphere Workshops: http://www.weareatmosphere.com/events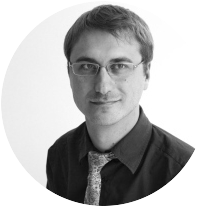 Your facilitator will be Burke Turner, a Digital Workplace Consultant, passionate about helping organisations unlock latent talent to achieve heightened efficiencies, greater depths of creativity and true agility.
Read Burke's recent posts on the Digital Future of Work via LinkedIn
https://www.linkedin.com/pulse/you-too-slow-win-corporate-culture-new-workplace-pt-1-burke-turner?trk=prof-post
For more information on the Atmosphere program of events, please contact:
Kseniia Plotnikova 
+44 (0) 203 031 6675 or
kseniia.plotnikova@weareatmosphere.com
Image Credit: "Don't Jump Before You Look" Thomas Hawk on Flickr