Maximising value at each stage of the business lifecycle - Session 1

Tuesday, 15 October 2019 from 12:00 to 14:00 (BST)
Event Details
In this series of four 90 minute workshops, we aim to provide challenge and learning for SME's to help you successfully navigate the turbulence of a growing business in difficult trading conditions. Each session will be fully interactive so it's an opportunity for you to learn for yourself and meet other SME's in doing so.
Session 1. Getting into the mindset of an entrepreneur
This session is all about you and your mindset. In it we will explore the 7 (plus 1) great habits of entrepreneurs that will help you leverage your opportunities.
Session 2. Building your Brand and customer acquisition
The second session is about how to cut through the noise of your competition and build a brand you are proud of to secure new customers and keep them loyal.
Session 3. Friction less growth
In which we share tactics for safe release of the strings, allowing people and roles to flourish whilst keeping a firm mind on the vision and purpose of the company.
Session 4. The fine balance between discipline and innovation
As businesses grow it is easy to stagnate and rely on your cash cow. But if you do someone else will take over. So, in this session we help businesses develop the right rigour whilst enabling innovation to continue.
 About the Speakers:
Caroline Esterton - Genius Learning

 Run by Caroline Esterson, Director of Genius Learning Ltd these sessions will provide you with the opportunity reflect on some of the trials and opportunities of growing your own business.
 Caroline has a reputation for innovation and challenging organisations to rethink the way they do things to cut out complexity. She has been successfully running her own training consultancy for over 25 years working with large corporates as diverse as O2, E.on, Ralph Lauren, Adidas and Channel 4 both here in the UK and across Europe.
Her no nonsense style will share with you how her business has expanded, contracted and adapted to support organisations through both economic boom and crisis. In sharing her story she will challenge you to critical think through how you can insulate yourself from tough times and maximise the opportunities of growth.
By booking onto this event you are agreeing to our terms and conditions and privacy policy which can be found below.
Please click here for our terms & conditions 
When & Where

B Works
48 - 50 Market Street
M1 1PW Manchester
United Kingdom


Tuesday, 15 October 2019 from 12:00 to 14:00 (BST)
Add to my calendar
Organiser
The pro-manchester SME Club has been established with a mission to see Manchester thrive as an economic region. We are passionate about helping businesses to grow and expand profitably and, as the largest business development organisation in the North West, we are in a great position to make this happen.
 We offer invaluable and insightful free events and information to the Greater Manchester business community. Each week, pro-manchester members put together their 'Top Ten Tips' on a range of topics relevant to SMEs. As an SME Club member, you will receive this insightful information along with invitations to events and invaluable contacts.  
Proudly sponsored by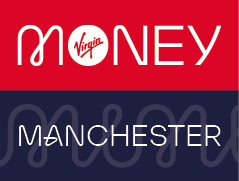 home of SME Club
Please note by signing up for our events you are automatically signed up for complimentary SME Club membership and are agreeing to the pro-manchester terms and conditions below:
Please click here for our terms & conditions