Maximizing Your Brand Power with Sina Weibo (A One day course covering the full scope of Weibo marketing)

Thursday, 22 June 2017 from 09:00 to 16:30 (BST)
Event Details

Maximizing Your Brand Power with Sina Weibo
A one day course covering the full scope of Weibo marketing
Who should attend?
This training session is designed for brands, retailers, B2B businesses, educators and anyone who is interested in understanding how to reach the largest online audiences in the world through Sina Weibo.
---
Why attend?
There are currently 731 million Chinese Internet users and over 340 million monthly active Weibo users. There has never been a better time to reach out to Chinese consumers through online channels to boost your brand awareness and exposure.
 This is a significant opportunity for businesses and marketers to: 
- Understand the dynamics of social referral in China
- Utilize this knowledge to switch from social engagement to social conversion.
- Keep up with the fast-changing digital landscape in China
- Understand how Sina Weibo can be a good marketing tool, designed for non-Chinese & Chinese marketers looking to make sense of the world's largest consumer market.
---
Sign up to the event to enable you to: 
- Access to the latest Sina Weibo data and trends and discover users' behaviour dynamics
- Obtain a macro view of how Sina Weibo can help you gain competitive advantages in China
- Gain insights into how to best conduct social media campaigns in China through Sina Weibo
- Learn comprehensive Weibo marketing skills to boost your online presence and increase social conversion
---
About Weibo (Sina Weibo) - China's most popular micro-blogging platform
Weibo, short for Microblog, Sina Weibo, is one of the top social networking websites in China; it was launched by Sina Corporation in 2009.
Users can perform live broadcasting, buy and sell products, start polls, play games, upload short videos, and make money through advertisements, paid posting, monetary rewards by other users, and paid subscriptions.
Weibo users follow celebrities, lifestyle news, media news, influencers (KOLs), official accounts and e-commerce accounts to gain daily news and key information.
Weibo offers a wide range of advertising solutions for clients with any budget, ranging from large companies to SMEs and individuals, enabling brands and organizations to build up their online community and to promote their brands, products and services. By doing so, businesses can target audiences based on geographic, social relationships and interests to achieve greater relevance, engagement and marketing effectiveness.
Weibo marketing experts from China will tell real stories about China's challenging social media ecosystem. They will also provide guidance to brands, companies and institutions that are seeking to increase awareness and sell products online with social media tools and Influencers.
---
Event Agenda

09:00 -  09:25   Registration
09:25 -  09:30   Welcome Speech 
                           Andy Golding, Managing Director, The Chinese Weekly
09:30 - 10:00    China's Digital Landscape, E-commerce & Opportunities for UK Brands 
                            Mark Hedley, Senior Advisor, China-Britain Business Council (UK)
10:00 - 10:30    Why Sina Weibo should be Included in your Chinese Marketing Plans
                            Domenica Di Lieto, CEO, Emerging Communications
10:30 - 11:15    How to leverage Weibo data insights to better understand the new generation of Chinese consumers
                            Lisa Wang, Director & Founder of Weibo Business School, Sina Weibo (China)         
11:15 - 11:30    Tea Break
11:30 - 11:45    KOL Experiences
                           Chang Yi, Fashion and Make-up Blogger
11:45 - 12:30    Best Practices for Interactive Communication in China's internet celebrity economy
                           Ming Ruan, Senior Manager of Sina Weibo Marketing Solutions, Sina Weibo (China)
12:30 - 13:30    Lunch Break and Networking
13:30 - 13:55    Case Study and Discussion 
                           James Campbell, Co-Founder, TongDigital
13:55 - 14:40    Comprehensive Weibo marketing skills to boost online presence and social conversion
                           Yunjie Ti, Director of Sina Weibo Marketing Solutions, Sina Weibo (China)
14:40 - 15:00    Case Study and Discussion
                           Josh Chi, Planning Manager, Omnicom Media Group UK
15:00 - 15:30    Group Interaction and Q&A
15:30 - 16:30    Networking
---
Speakers :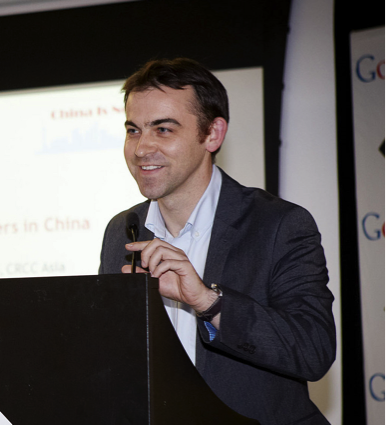 Mark Hedley
Senior Advisor, China-Britain Business Council (UK)
China-Britain Business Council (CBBC) is the leading organisation assisting UK companies to grow and develop their business in China.
Mark is the China Business Adviser for London for London & the South East region, and UK sector Director for ICT & E-Commerce. He provides strategic and tactical advice and support for UK companies of all sizes looking to enter the China market.
Also leading on CBBC's programme of events and supports for SMEs across all sectors looking to enter the Chinese market. He works closely with strategic partners, including UK Trade and Investment (UKTI), industry associations, local chamber networks, Chinese government organisations and private investors, to identify trade and investment opportunities to and from China.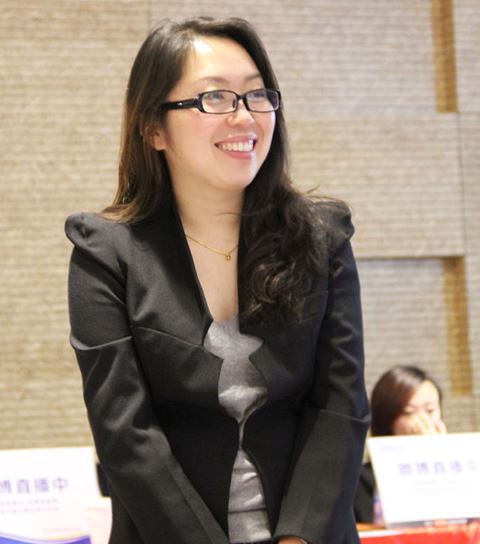 Lisa Wang
Director & founder of Weibo Business School, Sina Weibo (China)
Lisa specialises in corporate brand communication, public relations and new media marketing. Her professional history includes marketing director, PR director and senior marketing consultant in a number of well-known companies.
She is the founder of Sina Weibo Business School, which provides professional training for business and government. Lisa provides Weibo marketing training and strategic marketing guidance for thousands of local Chinese and oversea businesses, contributing to Sina Weibo commercial value of over one billion dollars.
Sina Weibo Business School (SWBS) is an official organisation founded by Sina Corporation. It offers governmental departments, corporations and individuals professional training on approaches to brand communication and online marketing in a more effective and efficient way.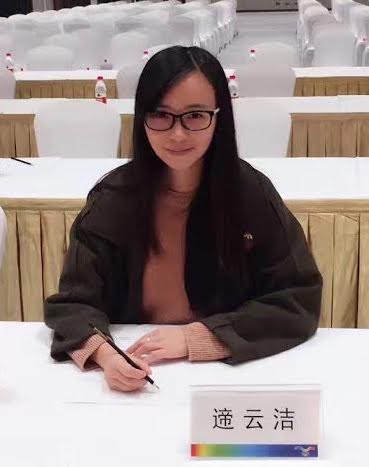 Yunjie Ti
Director of Sina Weibo Marketing Solutions, Sina Weibo (China)
Yun Jie 's professional background experiences include 5 years Sina Weibo corporate account management and product operation. She gained practical experiences for Weibo marketing by participating in Weibo communication projects for many brands and SMEs.
For the past two years, she has been responsible for Weibo operation in specific industries, focusing on building an industrial content ecology and enhancing client marketing efficiency.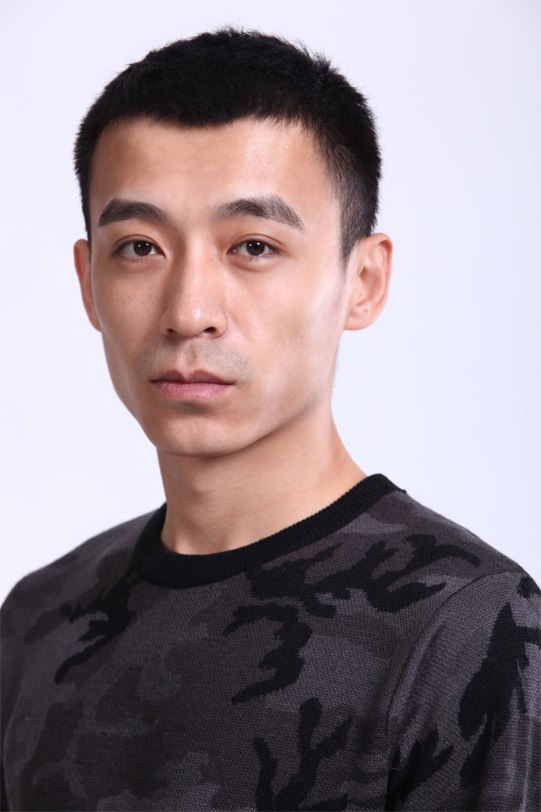 Ming Ruan
Senior Manager of Sina Weibo Marketing Solutions, Sina Weibo (China)
Ming is a foremost social media marketing practitioner, experienced in marketing models. His professional history includes New Media marketing for a number of major institutes from different industries.
Ming is currently working in Sina Weibo commercial products department, responsible for Weibo vertical operation and commercialisation for key industries.
---

The Chinese Weekly has been appointed as the official agent for Sina & Weibo in Europe (including UK and Ireland) Since July 2015. Today, we have helped more than 200 UK and European companies emerging China market through Sina and Weibo. Know more about us: https://www.thechineseweeklyads.co.uk/
---
Media Partner

Do you have questions about Maximizing Your Brand Power with Sina Weibo (A One day course covering the full scope of Weibo marketing)?
Contact The Chinese Weekly
When & Where

Cocoon Networks
4 Christopher Street
EC2A 2BS London
United Kingdom


Thursday, 22 June 2017 from 09:00 to 16:30 (BST)
Add to my calendar
Maximizing Your Brand Power with Sina Weibo (A One day course covering the full scope of Weibo marketing)