Description
It's May and Telford Jelly is back in Wellington this month with PurpleFrog Alex, FraggleWorks Hollie and Social media, Jelly-riffic Jan in their gorgeous meeting room!
With just 6 tickets, book your place now!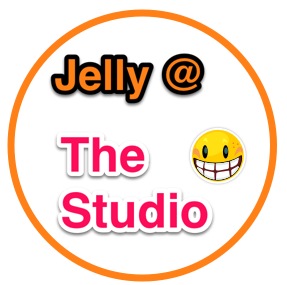 Kindly hosted this month by Jan Minihane Hollie Whittles Catherine Heaps & Alex Whittles at their gorgeous Studio in Wellington from 9:30am to 4:30pm - a chance to get out of the (home) office and work alongside other like-minded business people for a day. The wifi & space is provided FREE (PLEASE NOTE there is a fixed charge of £5 per attendee payable on arrival to cover tea, coffee & biscuits - ALL DAY).
What is Jelly?
Jelly is a casual monthly co-working event, where homeworkers, freelancers, small business owners and office based people who want a change of environment once in a while can get together with their laptops to have a change from their usual working environment, meet some new people and work together in a social environment.
Jelly is a mixture of work, chat, sharing ideas, helping others with business issues, passing on tips and even collaborating on the birth of a new project. Jelly is NOTnetworking - the aim is not to meet new clients, pitch your business or try to sell - anyone blatantly doing this will NOT be popular - there are plenty of excellent Shropshire networking groups you can go to.
Jelly was started in the States and is now increasingly popular in the UK with over 80 active co-working groups already. More on Jelly here and here
What is the cost to attend?
The space & WIFI is provided free of charge.
There is a fixed charge of £5 per attendee payable on arrival to cover (plentiful) tea, coffee & biscuits ALL DAY.
The Studio is a 1 minute walk from lots of places to go and grab some lunch - sandwiches, cafe's or even a pub lunch ... what will you fancy this Jelly day?
Do I have to stay all day?
No, we don't barricade the doors ;-) Its up to you when you come and when you leave - obviously the more that stay for most/all of the day the more vibrant and interactive it will be.
Do I qualify?
As long as you have a laptop (or other work) to keep you busy and you're a business person consider yourself qualified. The more variety of people we have attending the better! Even if you're still researching your business you're more than welcome to come along and get some inspiration or get a change from your current work or office enviroment.
Who's organising it?
Fran Conroy from @TickItOff
Any Questions?
Follow @ShropshireJelly on twitter for updates or email shropshirejelly@yahoo.co.uk with any questions you may have! More info can be found on http://wiki.workatjelly.com/Shropshire
Interested?
Then click on the ticket link above - you MUST sign-up to be able to come as numbers are strictly limited. If you do not get a place you will go on the waiting list to replace anyone who drops out last minute due to other commitments. If you get a ticket and subsequently cannot attend PLEASE PLEASE let us know so we can reallocate your place.
Organizer of May 2014 Telford Jelly - Wellington