May CAKE Morning

Tuesday, May 27, 2014 from 10:00 AM to 12:00 PM (BST)
Event Details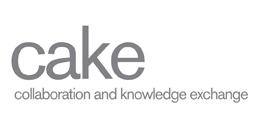 Tuesday 27th May
This months guest speakers are as follows.
Ruth Page - University of Leicester
Ruth Page is a Reader in the School of English at the University of Leicester.  She is PI on the AHRC funded Research Network, Transforming Thresholds. Her broader research interests focus on storytelling and social media.
Transforming Thresholds: Improving Visitor Experience in Museum Foyers
The Transforming Thresholds project is an AHRC funded research network which has been investigating the critical but underexploited space of the museum foyer and the media used in it.  They have been working with academics from a range of disciplines (English, Museology, Visitor Studies, E-learning, Geography, Visual Arts and Artificial Intelligence) along with museum curators and marketing staff, theatre and gaming designers, retail specialists and technology developers in a collaborative process of knowledge exchange to transform our understanding of and so help redesign museum foyer spaces.
The network has developed and tested interventions at three museums in the United Kingdom: an exhibition of images and a soundscape was installed in the stairwell at the Petrie Museum of Egyptian Archeology, a lenticular display was installed at the outside entrance to Chatsworth Trust; a performance artist interacted with visitors in the reception area at New Walk Museum and Art Gallery.  The design of each intervention drew variously on scaffolding concepts from performance (narrative), gaming (icons for interaction), retail (sight lines and the servicescape) and education (balancing familiar v. new).  The purpose of the interventions was to meet the visitor needs felt most pointedly when first entering the space of the museum.  The visitor needs relate to orientation in terms of (1) way finding (2) ambience and (3) intellectual curiosity.
Preliminary results of our experiments suggest that light, image, sound, and people are particularly important for supporting visitor engagement in threshold spaces. Each of these can be deployed in creative, site-specific, ways to demarcate and/or trouble transition points of entry to and exit from the space of the museum.
Link to their project blog: http://transformingthresholds.weebly.com/
Glynis Powell and Gemma Dhami - Museum Development Officers for the Marches Network
Glynis Powell and Gemma Dhami are largely funded by the Arts Council to support museums to help do the things they need to do, even better. One of their areas of work is providing inspiration and practical advice on using all kinds of 'digital stuff'
There are nearly 200 museums in the west midlands...nearly half of them are totally volunteer, but it doesn't mean they are not interested in really innovative tech ...
Their mission is... helping suppliers, tech builders, people with ideas  and more of these 200 museums to work together.
David Furmage
David combines policy, strategy and European work with consultancy as a media producer and bid-writer. He is currently working for Coventry University Enterprises leading Cluster 2020, part of the European Creative Industries Alliance's €100m private/public partnership supporting growth in the creative industries. His focus is around developing 'next generation business support', testing programmes and developing future policies.
His background includes being Policy and Strategy Lead for the Digital & Creative Sector at Advantage West Midlands as well as a business owner in the creative and digital industries. www.cluster2020live.eu
How to Make Your Organisation More effective by Knowing More, Working Smarter & Collaborating Better
Cluster 2020 is part of the European Creative Industries Alliance. It is testing next generation business support and looking at what measures organisations need to take to strengthen their operations.
They have been working across Europe for the last 2.5 years and have a range of findings that can be applied to attendees of Cake, to help them do just what the title of the session says.
Their focus is on taking a personalised journey with each organisation, considering ways to help them Know More (trends, business expertise, understanding client needs, honest brokerage and advice), Work Smarter (using space better, using data to bring competitive advantage and using the right on-line productivity tools) and then Collaborate Better (unpacking cross-innovation and engaging creatives with high growth sectors).
They are running an Innovation Lab with Tourism & Heritage Organisations on 9July targeted at creative & digital businesses. The lab will unpack a range of challenges faced by cultural organisations (inc Library of Bham, BMAG and The Hive) and then use an innovative visualisation process to develop solutions to these challenges. We hope that some of the solutions can find ways to get funded and delivered. I can trail this lab so they are aware of the date etc.
 Here is a link to the current version of this presentation
https://app.box.com/s/kszhbvlx0y6edd4ur2mz
If you would like to come along to this months CAKE event, please register for your ticket on our eventbrite page and remember there's real CAKE :-)
---
Given the wide and diverse range of academics, businesses, students and Heritage organisations working collaboratively on the DHD project, we will be hosting free monthly "cake" (Collaboration and Knowledge Exchange) mornings to showcase current developments, discuss funding opportunities and tackle current challenges. Plus - there will be cake!
You can access printable directions and a map by going to our University web page HERE .  

If you have any special requirements, please do not hesitate to get in touch at v.rouse@bham.ac.uk or by phone on 0121 414 9154.
If you would like to present or show a demonstration please contact Vanessa Rouse, Project Administator at v.rouse@bham.ac.uk or 0121 414 9154. 
---
For details of the January 2014 cake morning please click here
For details of the February 2014 cake morning please click here
For details of the March 2014 cake morning please click here
For details of the April 2014 cake morning please  click here
---
The Digital Heritage Demonstrator Project is supported by: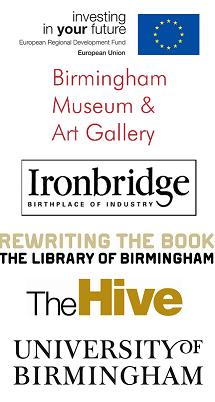 Attendee List
Sort by:

Date

|

First Name

|

Last Name
When & Where

Digital Humanities Hub
Chowen and Garfield Weston Foundation Prototyping Hall, Ground Floor, ERI Building
University of Birmingham, Pritchatts Road, Edgbaston
United Kingdom, B15 2TT


Tuesday, May 27, 2014 from 10:00 AM to 12:00 PM (BST)
Add to my calendar