May CAKE Morning

Tuesday, May 26, 2015 from 10:00 AM to 12:00 PM (BST)
Event Details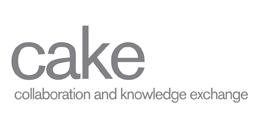 Tuesday 26th May 2015

CULTURAL CAKE
Arts Council England have a stated commitment to making arts and culture fully accessible, and technology offers a new route to achieving this. Arts Council wants to bring the dynamic energies of contemporary artists, creatives and curators together with our vast artistic and cultural heritage into the exciting digital space. This new connected vision of art and culture stretches across art forms, time and geographic boundaries.  The public has invested in everything that we fund, and they have a growing expectation to be able to access it via different media, through live digital experiences, mobile and on-line. The arts sector has a great history of working with industrial technologies as they emerge, now the realm of Creative Media offers new unexplored opportunities, extended reach to new audiences, fundamentally changing the process of cultural production and distribution.

Peta Murphy-Burke
Peta provides leadership within the arts and cultural sector built on a unique combination of cultural management skills and arts based delivery experience. As Cultural Manager of a local authority she worked in partnership with Economic Development, to drive forward regeneration initiatives including multi-stakeholder capital build refurbishments and public realm developments. Current position with Arts Council England as Relationship Manager for Creative Media involves working at a strategic policy level, managing partnerships with corporate, public and academic sectors. Peta is also studying with BCU for a Masters in Creative Industry and Cultural Policy and is an Honorary Research Fellow for Coventry University. Before the move to policy roles within local government, Peta set up and ran a participatory arts company for 10 years, and  freelanced as a pyrotechnician working on large scale events, nationally and internationally.

http://www.artscouncil.org.uk/
@petambu
Antonio Roberts
Antonio Roberts is a new-media artist and curator based in Birmingham. His artwork focuses on the errors and glitches generated by digital technology. An underlying theme of his work is open source software, free culture and collaborative practices. His exhibitions and live performances include Glitch Moment/ums at Furtherfield Gallery, Loud Tate: Code at Tate Britain, databit.me in Arles, glitChicago at the Ukrainian Institute of Modern art in Chicago, SuperByte Festival in Manchester and f(Glitch) at Stony Brook University.

He is on the Board of Directors for Fierce Festival, is an Associate Producer at Vivid Projects and is a Fellow at Birmingham Open Media. He is currently Artist in Residence at University of Birmingham where he is researching remix culture and copyright.

http://hellocatfood.com
@hellocatfood
http://flickr.com/hellocatfood
Diane Wiltshire
Diane Wiltshire is an artist. Previously working in Experience Design after gaining an MA through a bursary to study with the Smart Clothes and Wearable Technology Lab. She has exhibited in the UK and Germany with a permanent work in Shrewsbury Museum and Art Galleries collection. She is Artist in Residence at the Mixed Reality Lab, Nottingham University and Creative Director of Sentiment Art, which will be touring in the UK throughout 2015.

http://performingdata.wp.horizon.ac.uk/
http://sentimentart.tumblr.com/
https://www.facebook.com/DianeWiltshireArtist
@DianeWiltshire
Paula Dower
Paula Dower is the Operations Director of DASH (Disability Arts in Shropshire).
Paula has worked at DASH for over 10 years starting as General Manager and is now Operations Director, her role incorporates financial management, fundraising, marketing, social media, and project management. In 2013 she redeveloped the DASH website, digitising DASH's archive of work from 1992 to the present, achieving target visits to the site with a year to spare.  DASH works with disabled visual artists on many diverse projects. They offer county wide workshops for disabled and older people, mentoring for emerging disabled artists, and by commissioning professional disabled artists to create new work in partnership with mainstream galleries. In 2014 DASH began working in partnership with Dr. Chris Creed at the University of Birmingham to research the impact of digital tools on disabled artists practice.

Her digital experience starts in 1996, during the beginning of photographic journalism's adoption of mass digitisation and electronic transmission of images. She has worked for: News Team International (Digital Library Assistant), Corbis Images (Sales Executive) and Camera Press (Sales and Communications Manager). After leaving London she worked for Vivid, 2000 – 2004 as Administration and Communications Manager, during her time there digital projects became a key part of Vivid's work.

Web:www.dasharts.org  Twitter:@DASH_ARTS  
Facebook group:https://www.facebook.com/groups/102071596512318/
Facebook page: https://www.facebook.com/DASHDISABILITYARTS
Karen Newman BOM
Karen is the Founder / Director of BOM (Birmingham Open Media). BOM is a collaborative workspace for art, technology and science which supports R&D with creative technologies and DIYbio. Previously she was Curator at Open Eye Gallery (2010-12) and FACT (Foundation for Art and Creative Technology) in Liverpool from 2005 – 2010, as well as a contributing curator to Liverpool's Capital of Culture year in 2008 and the Liverpool Biennials 2006 – 2012.
www.bom.org.uk
@karen_new_ 
---
Given the wide and diverse range of academics, businesses, students and Heritage organisations working collaboratively on the DHD project, we will be hosting free monthly "cake" (Collaboration and Knowledge Exchange) mornings to showcase current developments, discuss funding opportunities and tackle current challenges. Plus - there will be cake!

You can access printable directions and a map by going to our University web page HERE .  

If you have any special requirements, please do not hesitate to get in touch at t.j.chikore@bham.ac.uk or by phone on 0121 414 9154. 
If you would like to present or show a demonstration please contact Juliet T. Chikore,  at t.j.chikore@bham.ac.uk or 0121 414 9154. 
---

The Digital Humanities Hub is supported by: 

Attendee List
Sort by:

Date

|

First Name

|

Last Name
When & Where

Digital Humanities Hub
Chowen and Garfield Weston Foundation Prototyping Hall, Ground Floor, ERI Building
University of Birmingham, Pritchatts Road, Edgbaston
United Kingdom, West Midlands B15 2TT


Tuesday, May 26, 2015 from 10:00 AM to 12:00 PM (BST)
Add to my calendar