Description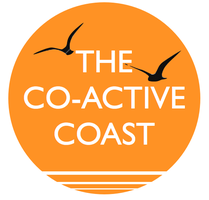 The next Co-Active Coast will be in May!
I know this sounds a long way off - but hopefully it will be something to look forward to.
The reason is I am on jury service in March and away working in April. If anyone would still like to meet in March or April or create a session then please let me know and I will re-book the room.
I will send out sign up details for the next Co-Active Coast at the beginning of May.
---
The Co-Active Coast is a CTI group for Co-Active coaches to come together to
Support, Share and Inspire.
We meet on the the last Thursday of every month in Brighton.
If you are not a CTI Co-Active coach and are interested in coming along you are very welcome. After 2 events though we ask that you enrol for: The Co-Active Coaching Fundamentals training programme.