Description
The monthly Innovation Breakfast Talk (formerly NETPark Net breakfast) networking sessions are informal, informative, networking opportunities designed to help Science, Engineering and Technology companies network with each other. These are sometimes held at NETPark, and other times on the location of hosting companies. Why not come and share a coffee and breakfast pastries with us?
Could your business be eligible for an R&D Tax Credit of £35,000?
It is very common in the North East that a business owner assumes that they aren't eligible for R&D Tax Credits! What's also common is that those that are eligible don't fully understand the scheme and therefore can be losing out on thousands of pounds.
R&D Tax Credits are a scheme set up by the government to reward business for the risk they take when investing in R&D. What that could mean to you is a cash injection back into your business from the tax man. At this event, Phil Murray (Commercial Director of Harlands Accountants) will share his stories of how they have helped small and medium size businesses claim back over £1.5 million so far this year at an average claim of £35,000!!
In this informal session Phil will answer 4 of the main questions his team regularly have to cover off;
1. How do I know if R&D tax credits apply to my business?
2. If I am eligible, what do I do next?
3. What costs can I claim against for R&D?
4. How much can I get back and when do I get the money? – we will share stories of NE businesses who have received up to £300K of tax savings or credits from HMRC.
This session is ideal for business owners or finance managers who are unsure if there business is eligible for R&D as well as those who are eligible but want to know to get the most out of the scheme. We will use real life examples so make it easier for you to understand this exciting part of the tax world!!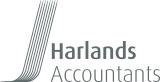 For more information, please contact either elaine.scott@durham.gov.uk (Mon-Wed) or jenny.kwok@durham.gov.uk (Wed-Fri)/ telephone 03000 261261.