May Introduction to Burlesque Training Day with Keda Breeze

Saturday, May 14, 2011 from 10:00 AM to 6:00 PM (BST)
Event Details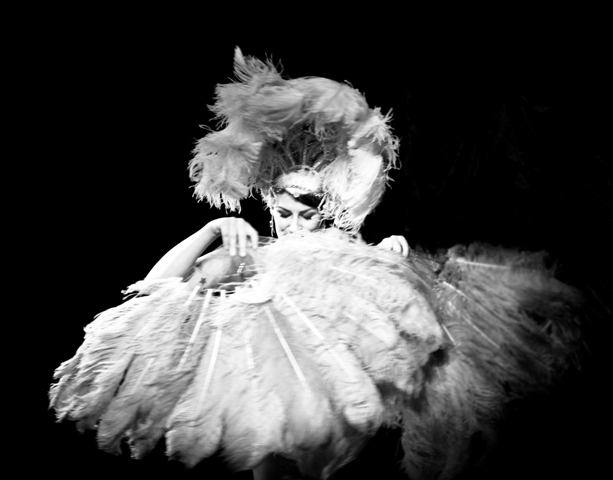 In this fun filled and inspirational workshop Keda Breeze teaches you everything you need to know to get up and running as a burlesque starlet. This is an opportunity to train with an internationally renowned artist in small group with a highly supportive atmosphere, and achieve more than you ever thought possible in one day.
Who the Day is For
This day is perfect for those with absolutely no experience, and its fine if you have never danced a step in your life. It is also suitable for those with dance or performance experience. This day is great training for those who want to take to the stage and also for those who just learn burlesque for their own confidence and enjoyment.

The day is also a great training tool for women who may already be starting out in burlesque but want to improve their stage skills, as it focuses heavily on performance.
What We Cover in the Day
How to hold yourself and walk like a showgirl
Classic burlesque dance movements that build into a burlesque routine
How to use your face and body to be expressive on stage
Pin up poses
Body conditioning
Striptease including glove peeling
Performance, stage craft and routine building
Costuming and styling, including how to create beautiful burlesque costumes on a budget
Tassel twirling (this is done in small groups)
Creating your own burlesque performance in small groups
What You Will Get From Taking Part in the Day
As well as learning lots of wonderful burlesque skills you will improve your coordination and lean to move in a beautiful and elegant way. You are also likely to have a whole lot of fun and see a more confident, sassy and sexy you!
Testimonials From Women Who Have Taken Part in Previous Days
"The training day was so much fun, the confidence booster I needed. Keda was a fun and friendly teacher and made you feel really comfortable, even when we had tassel's on. I am really going to try and give it a push into the world of burlesque"
- Raye Raye
"Really brilliant day. Came in feeling a bit shy and nervous, came out feeling sexy and confident! Really inspiring. Thanks so much"

"I came to the workshop as someone fit and active but not feeling sexy. I left feeling in touch with my sexy wild side. Thank you"

"Keda's down to earth welcoming style of teaching burlesque filled me with a confidence I didn't think I'd reach in just a few hours. The day was fun, well paced and full of learning. I left feeling really confident in my body"

"I found the experience really empowering and was shocked to see myself as sensual and beautiful. I feel so much more confident! Thank you Keda"
"I really enjoyed the day. It was exciting and glamorous and gave a good comprehensive introduction to all aspects of burlesque. I particularly enjoyed the work on choreographic strategies and performance techniques. I have been a professional dancer in the past and had a dance training, but havn't done a lot of serious dancing for a number of years due to having children.....There was a nice friendly atmosphere and it was great to do some serious dance work in a nice supportive group of ladies! Thanks Keda X"

About Keda
Keda Breeze attended the respected Circomedia School for Circus and Physical Theatre, and also has training in many theatre and dance styles. She has been performing in circus, cabaret and burlesque since 2001 and has received great acclaim for her unique performances. She is currently very much in demand and performs nationally and internationally, mostly at top end parties and private events.

Keda is very passionate about building women's confidence and abilities through burlesque dance, and is wonderful at getting her students to achieve far more than they ever dreamed was possible, whilst having a whole lot of fun in the process.

To see more of what Keda does visit her at www.kedabreeze.co.uk
Feel free to email Keda with any questions at  info@kedabreeze.co.uk
When & Where

The Albany Centre
Sharftsbury Avenue
BS6 5LL Bristol
United Kingdom


Saturday, May 14, 2011 from 10:00 AM to 6:00 PM (BST)
Add to my calendar
Organizer
Maison Paradiso is an exciting Bristol production company which is dedicated to creating innovative events in beautiful spaces. Gastronomic delights and fine beverages create a heady mix with art, film, music, dancing and revelry