The Mayflower 400 Four Nations Ceremony is the UK's flagship Mayflower 400 event, an epic production with live music, song, drama and film.
About this event
Update 16 June 2021
We are incredibly disappointed to announce the cancellation of the Mayflower 400 Four Nations Ceremony on 11 July, due to the delay in easing the Covid-19 restrictions.
Unfortunately, it's impossible to host the ceremony while social distancing is still a necessity due to the sheer size of the production and the safety of the performers, crew and audience is our absolute priority.
Our thanks goes to the creative teams, choirs and actors who have worked so hard to create an amazing Ceremony show. We're devastated that we won't be able to share it with you in the format we had planned.
We would like to apologise for any disappointment and inconvenience caused.
We've issued a full statement with further details, which you can read on our website: https://www.plymouth.gov.uk/newsroom/pressreleases/eventsupdateplymouthcitycouncilandmayflower400
--------------------------------------------------------------------------
The Mayflower 400 Four Nations Ceremony is the UK's flagship Mayflower 400 event, and marks the closure of the international Mayflower commemorations.
This epic production with live music, song, drama and film will tell the Mayflower story from all angles, including the living voice of the Native American Wampanoag tribes.
At the heart of the event will be a massive array of singers representing choirs and schools from across Plymouth and the region, accompanied by the full concert orchestra of HM Royal Marines Band, Plymouth. Visiting dignitaries will also be taking part, reflecting on what that historical voyage means to our world today.
This will be the biggest and most internationally significant production Plymouth has ever seen. Get immersed in the storytelling, moved by the music, and engrossed in the film. Be part of history.
Tickets to the event are free but must be booked prior to entry due to Covid-19 restrictions.
Gates will open at 1pm on the day, with the ceremony taking place from 3pm to approximately 4.30pm. There will be activity taking place on stage from 2pm, along with food and drink stands and toilets.
Visitors are welcome to bring their own food and drink with them, as well as blankets or camping chairs as seating will not be provided.
Programme
(This information is subject to change, please keep checking the website for updates.)
1PM Gates open
2PM Pre-event activity
3PM Mayflower 400 Four Nations Ceremony starts
4.30PM (approx.) Event closes
Please note: tickets are limited to 6 per booking. If you are a tour operator please contact us directly.
Covid-19 Guidance
COVID-19 regulations are changing as we move through the Government Roadmap, which suggests mass gathering events will be possible from 21 June. However, we do not currently know what restrictions may be in place to enable mass gathering events to go ahead.
It may be a requirement for temperature checks or COVID-19 testing prior to entry, depending on the latest government guidance.
Full guidance and requirements, including whether or not you should attend if you have been shielding, will be emailed to all ticket bookers 2-3 weeks prior to the event.
Need more information?
For more information and FAQs, please see the Visit Plymouth website.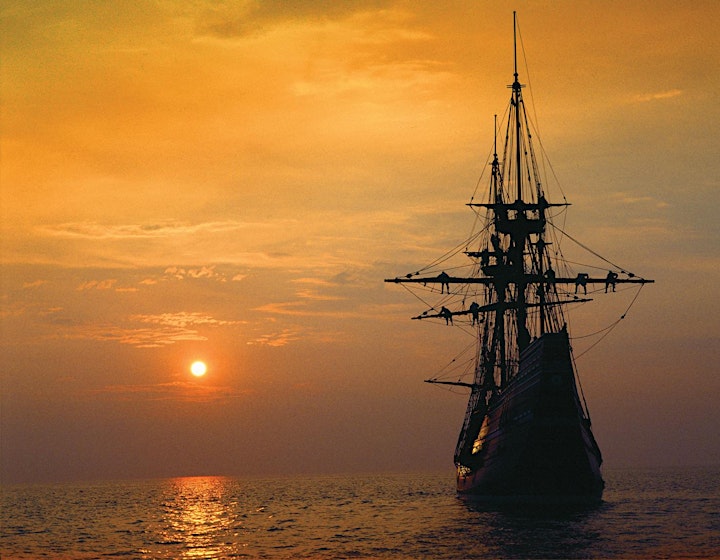 Organiser of Mayflower 400 Four Nations Ceremony