Event Information
Refund Policy
Contact the organiser to request a refund.
Eventbrite's fee is nonrefundable.
Dr Sue Jennings, the pioneering play & dramatherapist who developed the concept of Neuro-Dramatic-Play, leads this NEW live online course.
About this Event
NB: If you are taking this course as part of our Live Online Diploma in NDP, please do NOT book here through Eventbrite. Please instead notify us of your intention to attend by emailing diploma@ndpltd.org
You can find out more about our Live Online Diploma in NDP and how it can save you £315 on the cost of individual courses HERE.
PLEASE NOTE: This is a 2-part course taking place on Saturday 28 November and Sunday 29 November 2020.
PART 1 takes place at 1400-1700 GMT on Saturday 28 November.
PART 2 takes place at 1400-1700 GMT on Suunday 29 November.
Purchasing a ticket enables you to attend both parts of the course.
Meltdowns cause mayhem and adults get impatient, cross, desperate, violent, and a display a host of other feelings. Others are often quick to wade in with suggestions and criticism which generally make parents and carers feel failures and inadequate. These feelings are exacerbated when they are faced with possible exclusion and distancing by other parents and children.
Meltdowns are not the same as tantrums, and need to be distinguished in their handling. Meltdowns are connected to sensory overload and need adult help to find a resolution, including a feeling of safety and containment.
The course will be delivered via ZOOM and will consist of presentations, workshops, Q&A sessions, and take-away skills for parents and practitioners.
Learning Outcomes:
After this workshop participants will have gained:
Understanding of meltdowns and a working definition;
Appropriate interventions to contain and calm;
Anticipation of meltdown's early stages;
Application of 'safe space' approaches;
Avoidance of 'trigger' situations.
This course is recommenced for:
Counsellors
Therapists
Teachers
Parents
SENCOs
Foster Carers
Social Workers
Play Therapists
Art Thearpists
Drama Therapists
Family Support Workers
What you will need:
Please have the following with you for the workshops:
A cuddly toy;
Paper, crayons, scissors and sticky tape;
A ball of wool;
Plasticine or clay.
The presentations, notes, and stories will be sent in advance of the course. You will receive a Zoom invitation at least 24 hours in advance.
REMEMBER THAT THIS COURSE CAN BE CREDITED TOWARDS THE DIPLOMA IN NEURO-DRAMATIC-PLAY. Please see www.ndpltd.org for more information.
Your Trainer
Dr Sue Jennings is a Play and Dramatherapist. She was awarded the lifetime title 'Professor of Play' by the European Federation of Dramatherapy for her pioneering work in Dramatherapy and Neuro-Dramatic-Play (NDP). She is Senior Research Fellow, The Shakespeare Institute, University of Birmingham; Distinguished Scholar, University of the Witwatersrand; and Honorary Fellow at the University of Roehampton.
Sue runs training courses internationally in Neuro-Dramatic-Play which emphasise the importance of early playfulness for attachment and the development of empathy and resilience. NDP is important in addressing the effects of trauma and abuse. Sue is also researching 'Newborn Play' with a focus on 'building bodies, building brains'.
Sue is renowned as an expert on resilience and has trained both clinicians and teachers worldwide.
Sue is the author and editor of more than 40 books. She also trains carers in 'Creative Care', which is attachment-based creativity, to apply in work with older people and people with dementia. She was awarded a Churchill Fellowship for Arts and Older People in 2012/2013.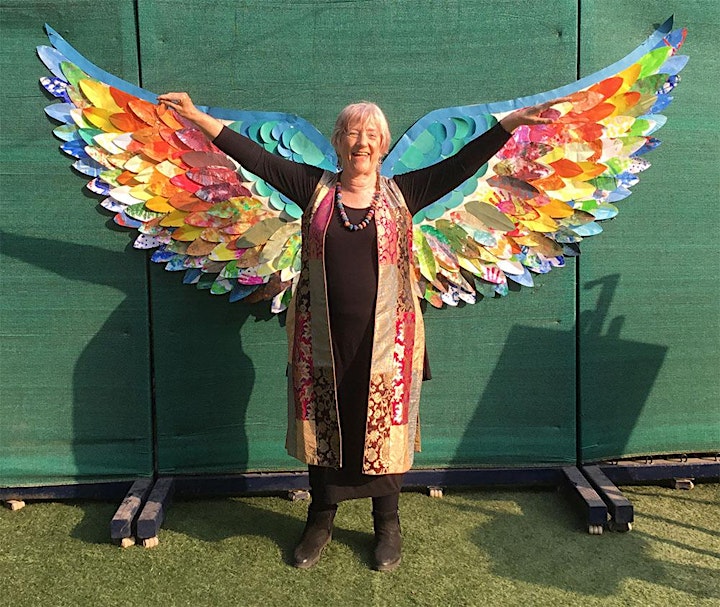 Testimonials from Dr Sue's Previous Courses
"Thank you for 2 days of captivating and inspiring training and thank you for the Shakespeare insights - amazing and something I will share with my colleagues. I have so much to take away and share with the children and young people I work with because of your inspirational teaching. Looking forwards to the next one. Thank you, Dr Sue."
"Thank you Sue! a thoroughly enjoyable and informative course"
"I thought there was a good balance between teaching, experiential activities and opportunities for questions. I really liked having the opportunity to work with a smaller group. That's something I think we are used to when attending face-to-face training and I really valued the experience."
"Thank you Sue. I found the course informative, it filled in a lot of gaps in my knowledge. I enjoyed the break out groups, it's always good to share in smaller groups."
"A wonderful, especially intense course that brought me a lot of joy, pleasure and the mood to work and learn from an extraordinary professional, Dr. Sue Jennings 💖 I highly recommend it - a unique experience!"
"Brilliant training, Sue ensured to encourage participants to ask questions and made feel very comfortable on an online platform!"
"I thoroughly enjoyed the training; the delivery via Zoom worked really well and the course content was excellent."
"Was an absolute gift, useful and inspiring. Will utilise the training in my work."
"I absolutely loved this workshop it gave great tips and strategies and was so relaxed and interactive all in one. Thrilled to have done it. Thank you, Sue!"
"Really enjoyed the training & would recommend it."
"One massive advantage of this current situation is that the training was online otherwise I would not have been able to do it as I don't live in England. Thank you for facilitating this. I am an experienced Play Therapist and I found it very useful. Thanks once again."
Date and Time
Location
Refund Policy
Contact the organiser to request a refund.
Eventbrite's fee is nonrefundable.