A charity walk along the Brighton & Hove Way 9am Sat 17th July on behalf of Cllr Alan Robins, Mayor of Brighton and the 5 Mayor's Charities
About this event
The Mayor's Charity Walk Saturday 17th July 2021 9am
The Route Overview
The route is largely across open countryside, and will be following a stretch of the Brighton and Hove Way, using footpaths and bridleways and at times heading out across open access land (land where the public have the right to roam). There are bound to be muddy stretches (apart from the stage from Bexhill Road to Falmer) so walking boots are advisable. Many of the fields will also be grazed by cows or sheep.
Stage 1 WhiteCliffs Café, Saltdean Undercliffs 9am
Saltdean to Bexhill Road (via Castle Hill) 280m of ascent
At 9am sharp we will set off from the Whitecliff's Café, Undercliffs, Saltdean towards Balsdean. The route soon heads out onto the open downs along farm tracks and across open fields over High Hill. The route then drops down into Balsdean valley and passes by the site of Balsdean Village (demolished during WWII) before leaving the main bridleway to cross into Castle Hill National Nature Reserve (this area is public open space so you are free to wander where you want). The route follows the contour around the lower slopes of Castle Hill until it crosses the bridleway. At this point there will be a short talk from Sussex Wildlife Trust about the importance of Castle Hill and the wider National Park.
The route then climbs out of the valley on a narrow well-worn track around the head of a small coomb before picking up another bridleway and following a wide farm track to the car park on Falmer Road.
After some road walking in Saltdean, most of this section of the walk is across open fields either ploughed or pasture (possibly with cattle or sheep) and includes a couple of steep climbs and a narrow path across a hillside.
Stage 2 Bexhill Road
Bexhill Road to Falmer 16m of ascent
The route from Bexhill Road to Falmer is along a well-surfaced shared-use path that drops gently down into Falmer.
There is disabled access along this stretch.
Stage 3 Falmer
Falmer to Stanmer Park 101m of ascent
From Falmer pond the route crosses the bridge over A27 and follows the road for a short stretch before following a track through the woods. There is a short steep descent before crossing a field and then climbing to the top of the ridge opposite Stanmer House. From here the route drops down across the cow field into the park.
This section of the route is through woodland and across grassy fields and includes a steep descent and a short climb.
Finish Stanmer Park, One Garden 2:00pm approx
..where you will be greeted by Cllr Alan Robins, Mayor of Brighton & Hove.
Set up your own fundraising page and raise even more money!
1) Visit: https://www.justgiving.com/campaign/bmc2020
2) Click on "Start Fundraising"
3) Under "What are you doing?" select "Taking part in an event"
4) Select the 'Mayors Charities Boundary Walk 2021' event.
5) Confirm the details are correct and a fundraising page linked to both the Mayors Campaign and the Boundary Walk event will be created.
Thank you!
For your own safety
If you have any concerns about completing this walk, we suggest that you consult your GP before committing to take part. Please only continue if you are able to confirm the following:
"I confirm that I am fit and well and will consult my GP if I have any health concerns regarding my suitability to take part in this event."
Useful Bus Routes to/from Central Brighton
12, 14 Saltdean
22 Bexhill Road
77 Dyke Road (weekends only)
78 Stanmer House (weekends only)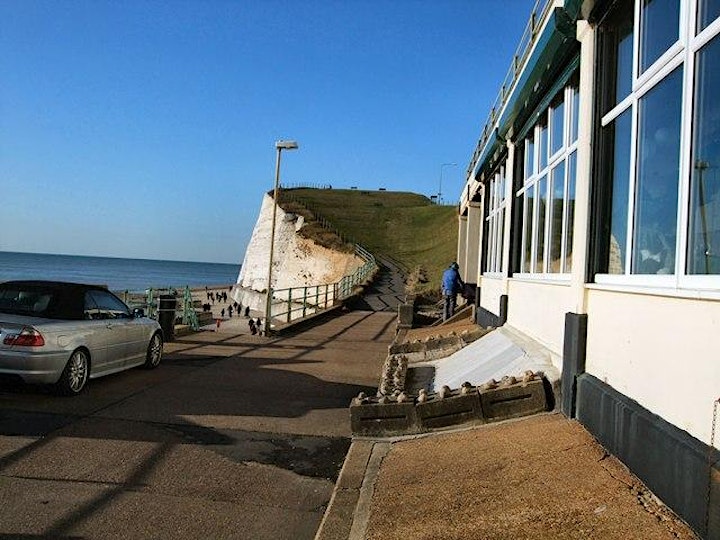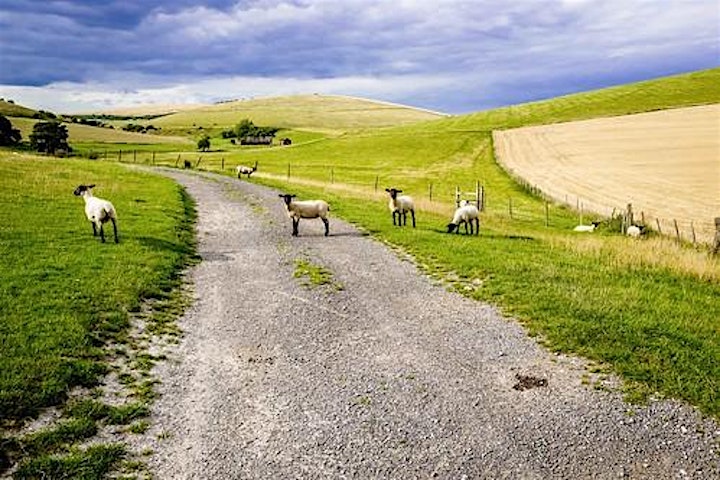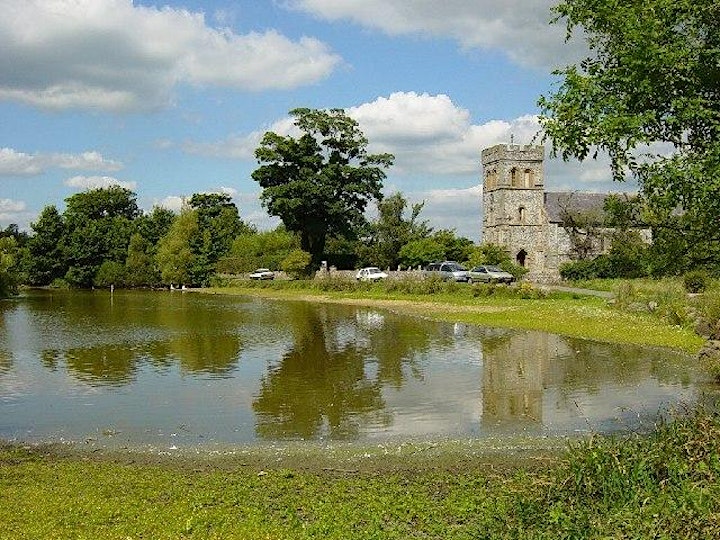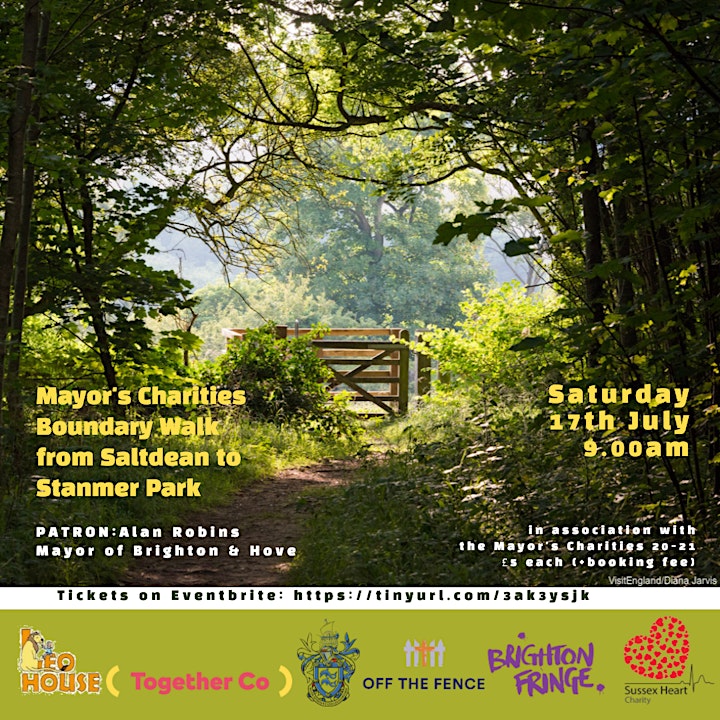 Organiser of Mayor's Charities Boundary Walk