Description
The Kent MBA, in partnership with The Leaders Club, has the pleasure of inviting you to a networking event on Thursday 10 May 2018.
Guest speakers Linda Minnis, Chief Executive of Charities Trust and KBS Alumna Linda Crompton, CEO Leadership Women will be delivering presentations on transformational leadership, and female leadership in a globval environment respectively.
Social and environmental issues increasingly find their way into corporate strategies aiming to fulfil sustainable development goals. But whilst many business leaders possess the necessary passion, inspiration and empathy to transform their organizations, companies often end up paying only lip service to commitments to 'citizenship', building 'sustainability' and making 'socially responsible' investments. Both speakers will explore ways in which leaders can break through this barrier and become truly transformational leaders on a global stage.
Event Programme
18:00 – 19:00 Registration, canapé buffet and opportunity to network
19:00 – 19:25 Transformational Leadership through Responsible Management, Linda Minnis, Chief Executive Charities Trust
19:25 – 19:50 Female Leadership in a Global Environment Linda Crompton, CEO Leadership Women Inc and KBS Alumna
19:50 – 20:00 Q&A
20:00 – 20:30 Networking with drinks
This event is FREE, however with alimited amount of places available it is advisable to register early to secure your place.

We look forward to welcoming you to Kent Business School on the Thursday 10 May 2018.
---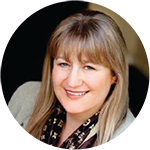 Bio Linda Minnis, Chief Executive of Charities Trust
Linda Minnis is Chief Executive of Charities Trust; a leading donations management agency handling £100m of Corporate and Individual's donations each year. Linda has been with Charities Trust since 2010 during which time donations handled have seen in excess of a three-fold increase. Clients range from global investment banks, major high street retailers and Premier League Football Clubs through to sole traders and generous individuals.
Prior to joining Charities Trust Linda held senior roles in the retail and financial services sectors specialising in Human Resource Management, Corporate, Public and Government Affairs including Regeneration Strategies, Community Investment, Social Auditing, Cause Related Marketing and Business Ethics having had responsibility for Ethical Trading in over 40 countries.
Following this, Linda developed her own consultancy specialising in Organisational Development, Business Ethics and Social Investment and has been an adviser to a range of blue chip and start-up organisations. As a qualified Life Coach, Linda has supported a number of senior CEO's with their personal development.
Linda recently stood down as Chair of a prominent North West Housing Association managing in excess of 18,000 homes across the North West of England with an asset value of £570m. Linda managed them safely through severe regulation difficulties over a four year period.
---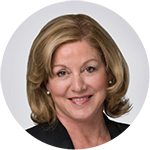 Linda Crompton (Dallas, Texas), CEO Leadership Women
Linda is an international thought leader with a passion for helping women advance personally, financially and professionally. With more than 25 years experience in leading organisations to achieve both profitability and mission-driven objectives in various markets, she has served as senior executive, consultant and strategy advisor in non-profit and for-profit sectors.
Linda began her career in the Canadian banking industry in 1987, where she advocated for organisational and regulatory change. In less than 10 years, she made history, becoming Canada's first female bank president. Linda served as Founding President/CEO of Citizens Bank of Canada in Vancouver from 1996 through 2001.
Since 2001, she has called the U.S. home, when she was named President and CEO of the Investor Responsibility Research Center Institute. From 2007 to 2013, Linda was named President/CEO of BoardSource.
A lifelong advocate for women, she has used a gender lens in her work to ensure equality and leadership opportunities for women. In the banking industry, Linda spearheaded the creation of Return to Work, a programme designed to encourage women to stay engaged with their work while taking maternity leave. As CEO of Citizens Trust, the predecessor to Citizens Bank of Canada, she revised loan criteria in order to level the playing field for female entrepreneurs.
Linda has also been a columnist for Woman to Woman magazine and, in more recent years, advocated for more women candidates in corporate board roles. Since 2013, she has been an adviser to organisations wanting to expand their capacity and respond to new market demands. In summer 2015, Linda was named CEO of Leadership Women, where her experience will help the organisation expand its role in preparing women to lead in an increasingly global environment.