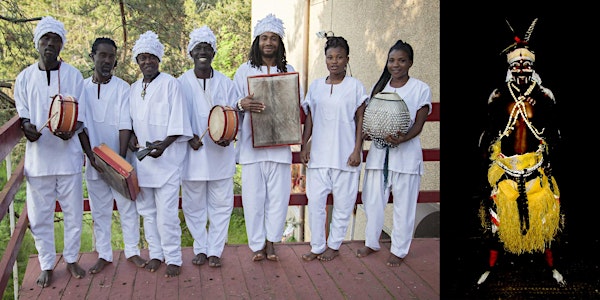 Mbilou, Bwiti Nganga, and the Kakatsitsi, Master Drummers from Ghana
Location
Rook Lane Arts
10 Bath Street
Frome
BA11 1DN
United Kingdom
A unique fusion between the ceremonial music and of the Bwiti traditional religion of Gabon with rhythms and grooves of Ghana.
About this event
The evening will be a cultural feast with Mbilou, a Bwiti 'Nganga' (ceremony leader, healer, musician & dancer) from Gabob. Bwiti is an ancient shamanic tradition originally practised solely by the forest peoples of the central African rainforest. Mbilou plays the Mungongo (the mouth bow with the monostring), the Ngoma-Ngombi (the sacred harp that speaks the voice of the ancestors), the Etsika (the Ciessi horse antelope horn used to call spirits) as well as various drums and shakers / bells.
Mbilou will be supported on tour by the Kakatsitsi, Master Drummers from Ghana who will perform with Mbilou to develop a fusion set combining Bwiti influences with the funky, accessible drumming groups for which Kakatsitsi have become renowned. Over their 14 previous UK tours, , including main stage performances at the WOMAD and Shambala Festivals in 2017 on the West Holts Stage @ Glastonbury Festival (in fusion with The Orb) in 2013. Kakatsitsi have established themselves as one of the leading African drumming groups that tour outside Africa, renowned for the quality of their singing and their accessible, funky, danceable drumming grooves.
Fresh Chai tea, homemade cake and bar selling a selection of beers, ciders and wines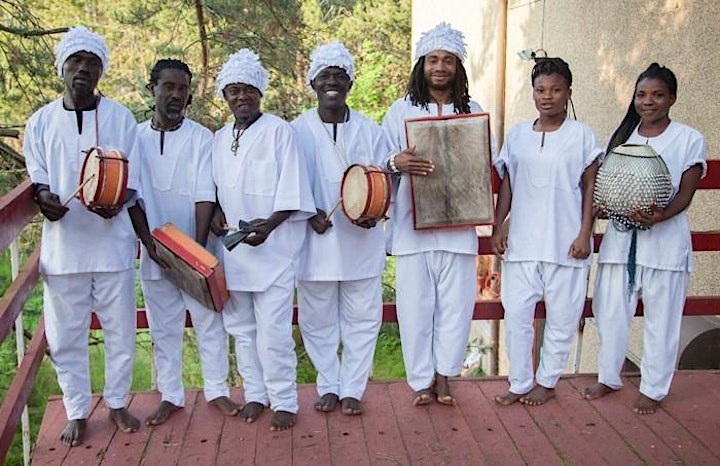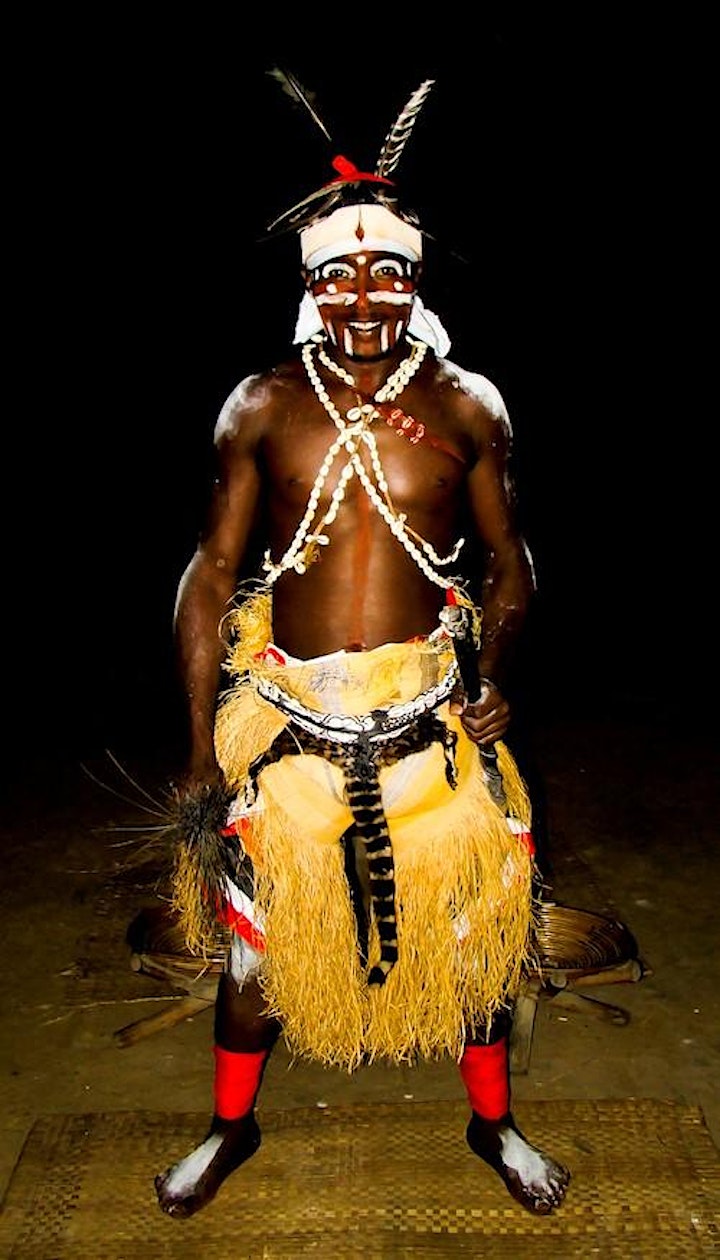 The Kakatsitsi, Master Drummers from Ghana featuring Mbilou, Bwiti Ngagnga