MBTAG - Central Scottish Borders FAM / Product Awareness Trip
Description
MBTAG (Midlothian Borders Tourism Action Group) are delighted to announce the 1st of 3 FAM trips for 2018
We have the opportunity to host 3 FAM Trips each year as part of our 2 year plan. The FAM trips have been created for people who run their own business or work as front line staff in tourism in the Scottish Borders and Midlothian. Last year's FAM trips for tourism businesses in the regions were a huge success and we have seen some fantastic collaboration and new products on the back of it.
The itinerary is currently being developed and is set to be full of amazing locations, venues, providers and services in the tourism industry but will include stops at:
Abbotsford - The House of Sir Walter Scott
Scotts View
William Wallace Monument
St Boswells
Lochcarron
Bowhill
Melrose
Storytelling
Drinks and nibbles...
This is an excellent FREE opportunity. The day will allow you to meet and network with fellow tourism providers from the Midlothian and the Borders and to experience some of the fantastic offerings we have to enhance your product knowledge of what is available on your doorstep, which in turn is a great opportunity for tourism businesses to refer business to each other and develop working relationships going forward in addition to telling all your guests about these great places to visit.
---

We are currently working on an exciting full day's programme. It is a very busy itinerary as we are keen to showcase as many tourism businesses in this area, which will give you a true flavour of this part of the Scotland. We will have a tour guide throughout the day on the coach and they will be able to tell you more on the area as we drive through this wonderful and breath-taking countryside.
Please note you MUST work in tourism within the Scottish Borders or Midlothian to attend this educational FAM trip.
---
WEDNESDAY 25TH APRIL - CENTRAL SCOTTISH BORDERS FAM TRIP
Communications will follow to give you more detail on each item on the itinerary soon.
---
PLEASE NOTE:
The spaces are based on first come first serve basis
You MUST work in tourism in the Borders / Midlothian to attend this event,
This is a funded educational FAM trip.
Please remember to bring clothing for all weathers AND appropriate footwear as there will be activities and walking involved.
We will have a videographer with us on the day to capture the day. If you have any objections to being in this, please do let us know. The video will then be used to showcase the above businesses and what people can do when they come to Western Borders.
Your details will be shared with the businesses we visit on the day.
Given this is free to attend trip if you are for any reason unable to make it following your registration, please be kind enough to let us know so we can allocate your space to another delegate.
---
If you have any further questions, please do not hesitate to contact Jemma Reid, Project Manager of MBTAG on jemma@mbtag.uk
---
Engaging with both the wider tourism sector outside of the Borders Railway corridor and businesses along the line, the two year MBTAG project has secured £150,000 from the Borders Railway Blueprint Group, and a further £200,000 from Scottish Enterprise's Tourism Destination Development Fund to implement the plan.
A private sector led initiative in partnership with Midlothian Council, Scottish Borders Council, Midlothian Tourism Forum, Scottish Borders Tourism Partnership, ScotRail and VisitScotland, MBTAG has pledged to work collaboratively with local businesses over an initial two year period. This activity will build upon the success of the Borders Railway Tourism Development Programme which has been delivered since September 2015.
'Borders Railway Blueprint', a partnership project led by Scottish Enterprise, Scottish Government, Transport Scotland, VisitScotland, ScotRail and Scottish Borders, Midlothian and City of Edinburgh Councils. The Blueprint sets out an ambition to maximise the economic benefits of the Borders Railway, transforming tourism, business and investment opportunities for communities along the new rail line.
---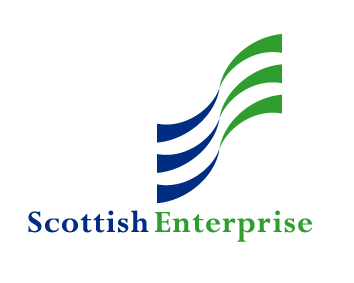 ---