MBTAG - Launch and Learn Session for the new 'Online Training Module' for M...
Description
It is here!!!
We would like to invite you to this Launch and Learn Session for the new online training module for front line staff in Midlothian & The Scottish Borders which MBTAG have just completed and is now ready for your business to use.
Using the latest technology, Flow training delivers a continuously evolving learning and development solution tailored to the hospitality and tourism sector, providing accredited, certificated training throughout the industry. Flow has a significant impact on productivity and profitability by developing and motivating staff, reducing training costs and increasing sales. Flow has been designed to inspire learning through their comprehensive portfolio of innovative engaging modules.
MBTAG have worked with Flow for over the last year to develop this brand new training module created for the 2 regions. Section one of the training is all about the destinations, followed by sections on customer service. There is also an ambassador booklet which links to everything learnt about the destination and where to find out more...
The purpose of creating this is to ensure that we as a destination and all our front line staff are knowledgeable which in turn will enhance the visitors stays and experiences and also encourage extended stays. All staff trained through this will be certified which means we as a destination will be recognised for consistent and high quality customer service.
We therefore ask you to attend our launch and learn event on Thursday 3rd May at Carfraemill Hotel, Lauder at 1030am sharp to hear more about it, see it in action, sample it for yourself and also for any businesses that sign up to it on the day will receive a 50% discount on their orders.
Whether you are an individual, B&B owner through to employee /employer of an organisation ( anyone in tourism) - this is a great opportunity for you to come and hear more about this great new tool that has been created for Midlothian & The Scottish Borders.
Please register now to book your place at this session and the opportunity to sign up at a very discounted price. Please note spaces are limited and will be allocated on a first come first serve basis. More information will be on our www.mbtag.uk website by the launch and learn date.
---
If you have any further questions, please do not hesitate to contact Jemma Reid, Project Manager of MBTAG on jemma@mbtag.uk
---
Engaging with both the wider tourism sector outside of the Borders Railway corridor and businesses along the line, the two year MBTAG project has secured £150,000 from the Borders Railway Blueprint Group, and a further £200,000 from Scottish Enterprise's Tourism Destination Development Fund to implement the plan.
A private sector led initiative in partnership with Midlothian Council, Scottish Borders Council, Midlothian Tourism Forum, Scottish Borders Tourism Partnership, ScotRail and VisitScotland, MBTAG has pledged to work collaboratively with local businesses over an initial two year period. This activity will build upon the success of the Borders Railway Tourism Development Programme which has been delivered since September 2015.
'Borders Railway Blueprint', a partnership project led by Scottish Enterprise, Scottish Government, Transport Scotland, VisitScotland, ScotRail and Scottish Borders, Midlothian and City of Edinburgh Councils. The Blueprint sets out an ambition to maximise the economic benefits of the Borders Railway, transforming tourism, business and investment opportunities for communities along the new rail line.
---
---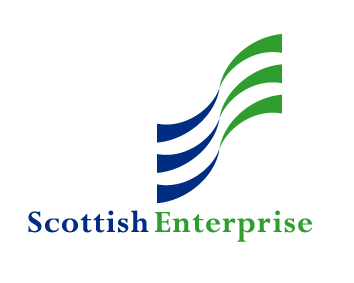 Organiser of MBTAG - Launch and Learn Session for the new 'Online Training Module' for Midlothian & The Scottish Borders