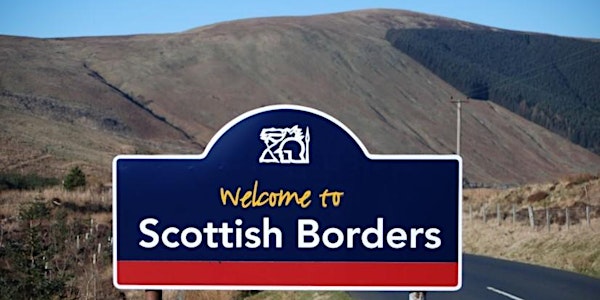 MBTAG Summer Solstice Familiarisation Trip Central - Eastern Borders
Location
Scottish Borders
United Kingdom
Description
MBTAG (Midlothian Borders Tourism Action Group) are delighted to announce the first of 3 FAM Trips for 2017.
We have the opportunity to host 3 FAM Trips as part of our 2 year plan. The FAM trips have been created for people who run their own business or work as front line staff in tourism in the Scottish Borders and Midlothian. This trip will focus on the Central - Eastern parts of the Scottish Borders. We will host one for Midlothian in September and a further one for Central - Western parts of the Borders in October.
This is an excellent FREE opportunity. The day will allow you to meet and network with fellow tourism providers from the Borders and Midlothian and to experience some of the fantastic offerings we have to enhance your product knowledge of what is available on your doorstep, which in turn is a great opportunity for tourism businesses to refer business to each other and develop working relationships going forward.
---

We have an exciting full day's programme lined up on the longest day of the year that includes the below. It is a very busy itinerary as we are keen to showcase as many tourism businesses in this area, which will give you a true flavour of this part of the Scotland. We will have a tour guide throughout the day on the coach and they will be able to tell you more on the area as we drive through this wonderful and breath-taking countryside.
Please note you MUST work in tourism within the Scottish Borders or Midlothian to attend this educational FAM trip.
---
08.45hrs - Arrive and park at the Roxburghe Hotel & Golf Course, Kelso...
- Welcome tea & coffee and tour of the Roxburghe Hotel & Golf Course.
- You will then have the opportunity to sample what the 'Roxburghe Shooting School' have to offer which will include: Clay Pigeon Shooting, Tomahawk Throwing, Air Rifle Sniper Range, and Archery
- Mini Tour of Kelso by bus - a very friendly, thriving market town of the Borders.
- Pit stop at the Jim Clark Museum, Duns - Celebrating the life of a Motorsport Legend. Hear some stories, visit the museum and find out more about the exciting extension plans of this fantastic museum.
- Duns Castle - Arrive at Duns Castle - tea & coffee will be served on arrival before a tour of the Castle and discovering about the history dating back to 1320.
- Picnic Lunch - all locally sourced produce... sample some of the delights available in this region.
- Arrive in Eyemouth, sample Giacopazzi's ice-cream whilst hearing the tales of 'Smugglers Coast' and learning more about Gunsgreen House.
- Arrive in St Abbs, National Trust Scotland and St. Abbs and Eyemouth Voluntary Marine Reserve will be telling us a few treasures from this area.
- Depart the stunning coast of Berwickshire and you will be taken to Thirlestane Castle, Lauder. where you will receive an exciting tour and demonstration.
- Travel back to Kelso, stopping off at the beautiful Floors Castle to end your wonderful day on a high.
- Floors Castle Mini Tour and sample some wonderful food from 'The Orde Food Company'
An opportunity to network with all the businesses in attendance.
-Transfer back to The Roxburghe Hotel & Golf Course to collect transport.
18.30hrs - Day Concludes
Communications will follow to give you more detail on each item on the itinerary soon.
---
PLEASE NOTE:
The spaces are based on first come first serve basis

You MUST work in tourism in the Borders / Midlothian to attend this event,

This is a funded educational FAM trip.

Please remember to bring clothing for all weathers.

We will have a videographer with us on the day to capture the day. If you have any objections to being in this, please do let us know.

Your details will be shared with the businesses we visit on the day.

Given this is free to attend trip if you are for any reason unable to make it following your regsistration, please be kind enough to let us know so we can allocate your space to another delegate.
---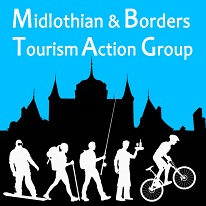 If you have any further questions, please do not hesitate to contact Jemma Reid, Project Manager of MBTAG on jemma@mbtag.uk
Engaging with both the wider tourism sector outside of the Borders Railway corridor and businesses along the line, the two year MBTAG project has secured £150,000 from the Borders Railway Blueprint Group, and a further £200,000 from Scottish Enterprise's Tourism Destination Development Fund to implement the plan.
A private sector led initiative in partnership with Midlothian Council, Scottish Borders Council, Midlothian Tourism Forum, Scottish Borders Tourism Partnership, ScotRail and VisitScotland, MBTAG has pledged to work collaboratively with local businesses over an initial two year period. This activity will build upon the success of the Borders Railway Tourism Development Programme which has been delivered since September 2015.
'Borders Railway Blueprint', a partnership project led by Scottish Enterprise, Scottish Government, Transport Scotland, VisitScotland, ScotRail and Scottish Borders, Midlothian and City of Edinburgh Councils. The Blueprint sets out an ambition to maximise the economic benefits of the Borders Railway, transforming tourism, business and investment opportunities for communities along the new rail line.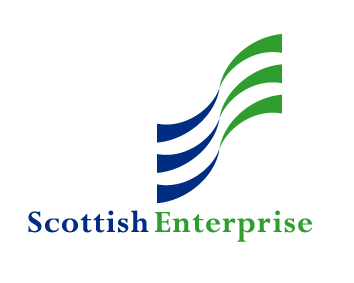 ---